LeBron James Makes a Move Out of Oprah's Playbook
The superstar will partner with Warner Bros. to create original TV and online content.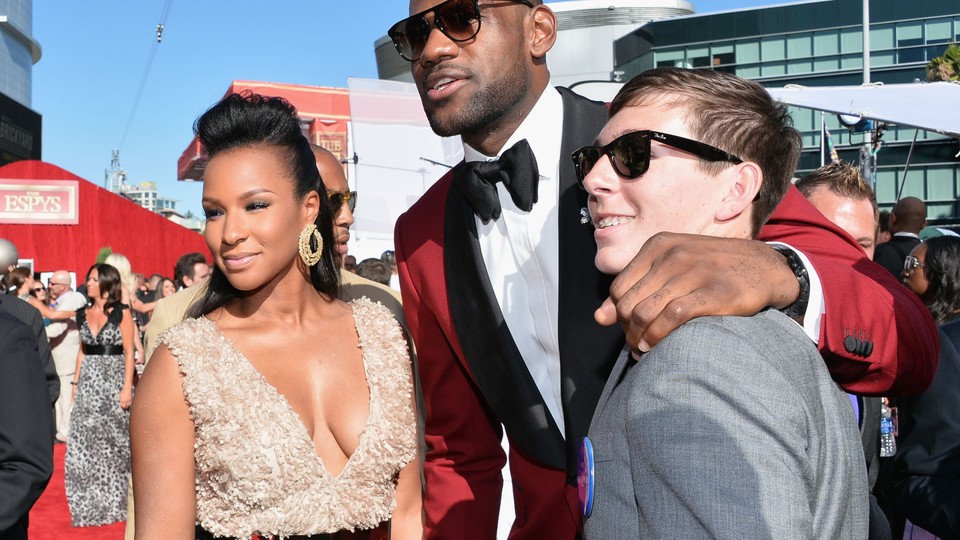 Perhaps inspired by entertainment moguls like Oprah Winfrey, Tyler Perry, and Shonda Rhimes, LeBron James is officially getting into the television game.
The Cleveland Cavaliers star on Wednesday announced a partnership with Warner Bros. Entertainment in a deal that will allow him to create TV shows, movies, and all types of digital content.
James, who is perhaps the most famous man in basketball right now, has long had an eye on the media industry. He founded SpringHill Entertainment in 2008, and has already produced a TV show called Becoming, which documents the upbringings and childhoods of athletes, as well as a drama that appears on Starz called Survivor's Remorse.
James also costarred in the newly released comedy film Trainwreck, in which he played himself alongside comedian Amy Schumer.
"Connecting with my fans and telling meaningful stories have always been my passion," James said in a statement.
Warner Bros. Chief Executive Kevin Tsujihara told The Wall Street Journal that this was no vanity move. While specifics about the deal were sparse, Tsujihara said in a statement that James had one of the most "powerful and well-known brands in the world."