Hillary Clinton's Showdown With the House Benghazi Committee Is Really Happening
The GOP-led panel said the Democratic White House front-runner's public appearance in October has been finalized.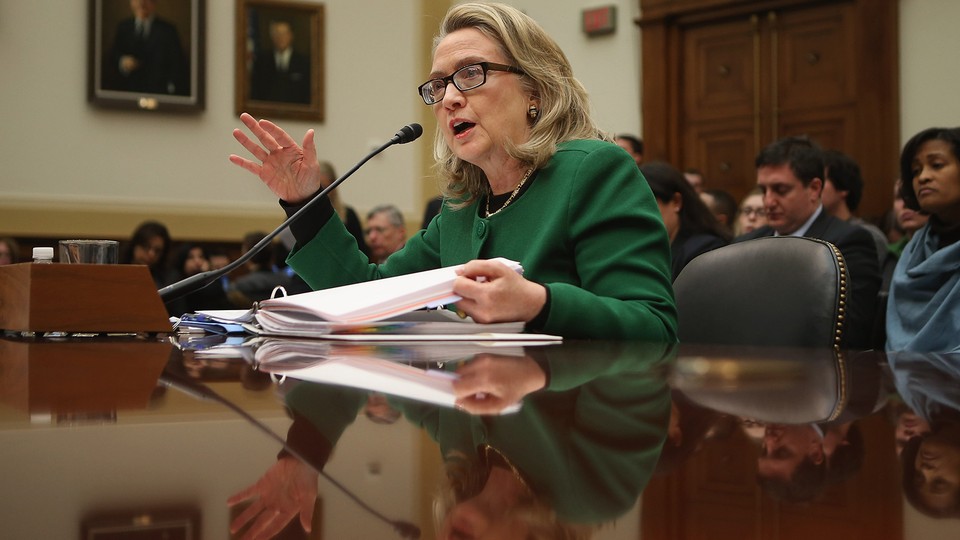 It's official: Hillary Clinton will testify in public before the House Select Committee on Benghazi on Oct. 22, a showdown with Republicans that promises to be among the highest-profile events yet during her presidential campaign.
Clinton's campaign had already said on Saturday that she had accepted the panel's invitation to appear on Oct. 22, but Committee Chairman Trey Gowdy quickly cautioned that it wasn't final, and said the former secretary of State's attorney was still negotiating the terms.
Now it's final, the committee said Wednesday evening.
That ensures a public clash over State's actions surrounding the fatal 2012 attacks on a diplomatic compound, and Clinton's use of a private email server that has become a major focus of the GOP's probe.
"Members of the Committee will question the former Secretary about Libya, Benghazi and her email arrangement consistent with the scope and jurisdiction of the Committee laid out in the House Resolution [that established the panel]," said Jamal Ware, a spokesman for committee Republicans.
Clinton has for months said she is willing to appear before the committee, but Gowdy has maintained that State had not produced enough documents from her time as secretary of State to enable full preparation.
But the department this week provided several thousand more pages to the committee — over 8,000 pages, according to a Democratic aide.
Democrats have accused Republicans of delaying the hearing for political reasons, alleging they wanted to push it deeper into the presidential campaign.