Here's How Much Money Donald Trump Collects From His Many Golf Courses
More than a dozen courses means a whole lotta dough.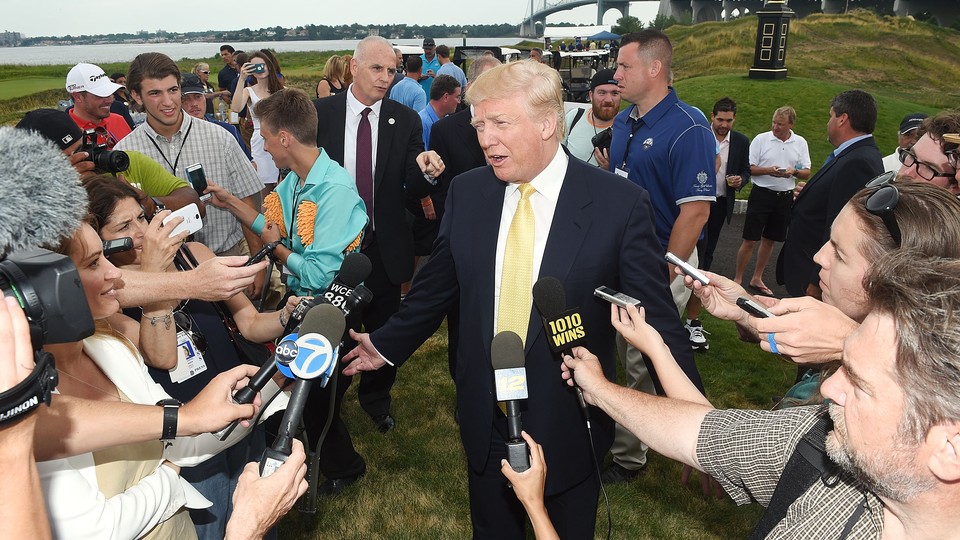 It's practically a stereotype that American presidents love their golf. But if Donald Trump were to get elected in 2016, it would undoubtedly be true.
According to a personal financial disclosure released Wednesday by the Federal Election Commission, the real-estate mogul makes hundreds of millions off the golf courses he owns worldwide. In the last roughly 18 months, Trump has taken in more than $200,000,000 in "golf related revenue" from 15 of his 16 golf courses. (His course in Dubai didn't appear to bring him any income.) That figure, according to Trump, is part of a larger net worth of "TEN BILLION DOLLARS." The FEC reports shows exactly how much money The Donald has taken in from each course location, but the commission isn't tasked with fact-checking any of his estimates.
Trump National Doral Miami — where NASCAR was scheduled to hold two award ceremonies before backing out after Trump's infamous anti-immigrant comments last month — raked in the most money: $49 million in "golf resort related revenue." (The revenue isn't broken down into specific categories, but one can assume it makes so much money because it comprises courses and a hotel.) By contrast, resort-less courses in New York's Hudson Valley and in Aberdeen, Scotland, aren't quite as lucrative, bringing him about $4 million.
Trump's D.C. golf course, which he promoted in a press conference a week after his presidential announcement, brought in $14 million.
Trump National Golf Club Los Angeles sent about the same amount — $13 million — Trump's way. The oceanside course, which also brought Trump more than $8 million in land sales, was supposed to be the site of the 2015 PGA Grand Slam tournament. But like NASCAR, the PGA recently decided to relocate the contest, in what it said was a mutual decision with Trump. Trump said he didn't want the PGA to be affected by the backlash to his announcement-speech comments.