Green Groups Split With Cantwell on Senate Energy Bill
Environmental groups say an array of provisions prevent them from backing the measure, touted as a bipartisan achievement.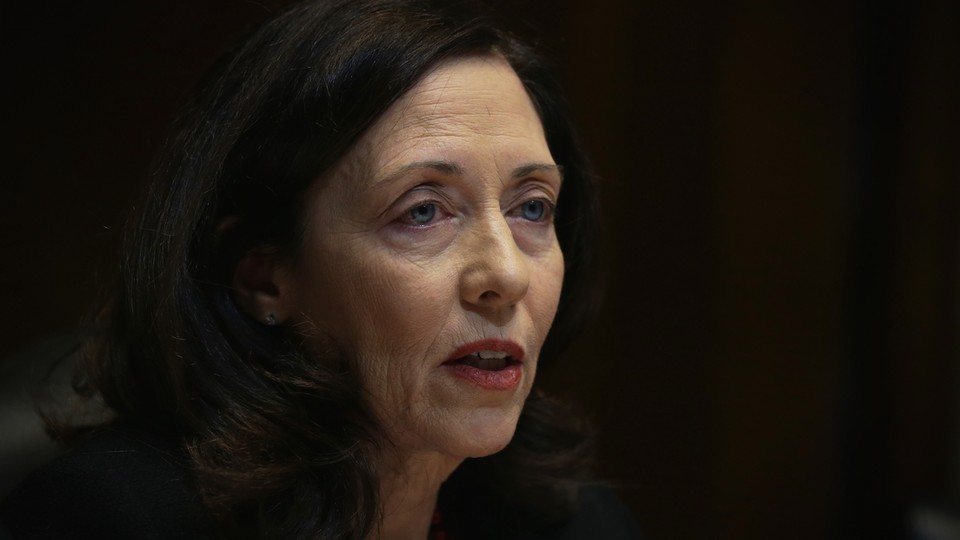 Several prominent environmental groups are balking at a major energy bill crafted in part by the top Democrat on the Senate Energy and Natural Resources Committee.
A letter from 11 groups ahead of Tuesday's committee markup shows how difficult it will be for lawmakers to avoid the political pitfalls that have doomed various energy bills in recent years.
The Sierra Club, the League of Conservation Voters, the Environmental Defense Fund, the Natural Resources Defense Council, and others attacked "several provisions in this bill that we believe could cause detrimental effects to public health and our environment."
Last week, Committee Chairwoman Lisa Murkowski and Maria Cantwell, the panel's top Democrat, unveiled the wide-ranging "Energy Policy Modernization Act," which addresses a range of issues that include energy efficiency, infrastructure modernization, renewable energy, and critical minerals mining.
In a bid to garner broad support for the bill, Murkowski said that she and Cantwell deliberately shied away from more controversial issues such as the Keystone XL pipeline or climate change.
But even a slimmed-down measure didn't pass muster with the green groups. They balked at 10 specific provisions, including sections on expediting liquefied natural-gas exports, ending a mandate to phase out fossil fuels in federal buildings, altering certain Energy Department efficiency programs, and expediting certain mineral mining permits
Beyond complaints about specific sections, the letter says the bill needs a "stronger vision for accelerating the development and deployment of clean energy."
The groups are bullish on several aspects of the legislation, including efforts to extend the Land and Water Conservation Fund, as well as programs that support energy efficiency and better equip the electric grid to handle more renewable energy.
An aide to Cantwell cautioned that there will be chances to alter the legislation, but did not provide an immediate response to the green groups' specific complaints.
"We acknowledge that the bill isn't perfect; most bipartisan bills can't be perfect, given they are compromises by their very nature. We hope that the amendment process will allow us the opportunity to improve the bill," said Rosemarie Calabro Tully, Cantwell's committee spokeswoman.
---
Jason Plautz contributed to this article