Ethics Committee Clears Members on Azerbaijan Trip
The lawmakers acted "in good faith," the panel finds, but outside groups may have lied to the committee about details of the trip.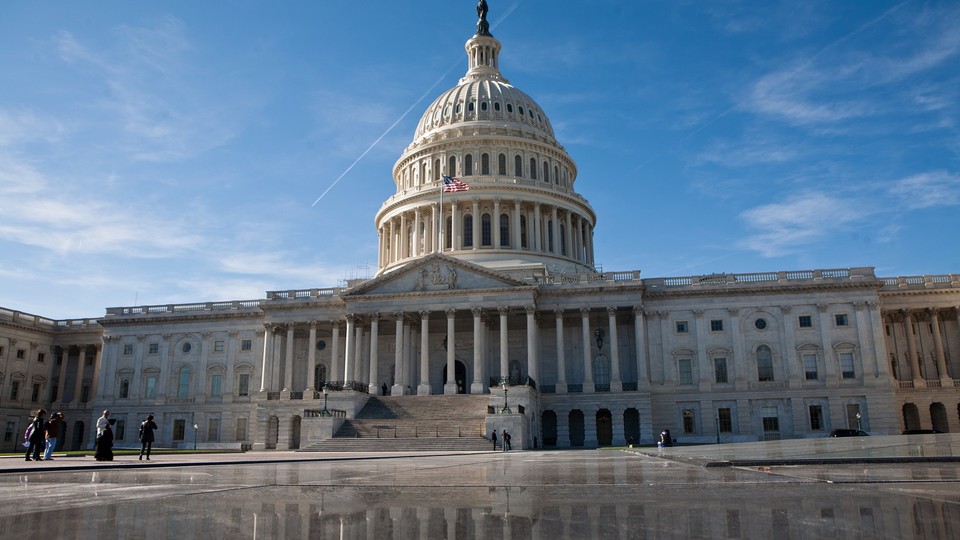 The House Ethics Committee has cleared nine lawmakers of any wrongdoing after the financial backers of a 2013 trip members took to Azerbaijan came into question.
But the panel did find evidence, according to a statement released Friday, that a number of third parties allegedly lied or withheld information about the trip, and the committee is referring that matter to the Department of Justice.
Before accepting a trip to a May 2013 conference titled "U.S.-Azerbaijan: Vision for the Future," members and staff sought approval from the House Ethics Committee. The Washington Post first reported the trip in May, after receiving a copy of a 70-page report by the Office of Congressional Ethics, an independent entity that referred the matter to the House Ethics Committee.
The pre-travel forms show five American nonprofits as funding the trip, according to the committee's 28-page report. The organizations signed forms for the ethics panel that allegedly stated they hadn't received outside funds to finance the trip.
The ethics panel found evidence that called into question the actual source of the travel funds, according to the report. But, "even following an extensive investigation, the Committee could not establish the actual source of funding for the travel expenses," the report states.
The House Ethics Committee named the lawmakers in a June press release that stated the panel was extending its review. The members who took the trip were Reps. Jim Bridenstine, Yvette Clarke, Danny Davis, Rubén Hinojosa, Sheila Jackson Lee, Leonard Lance, Michelle Lujan Grisham, Gregory Meeks, and Ted Poe.
"Because the House travelers acted in good faith, and the evidence was inconclusive as to the true source of funds for the travel, the Committee concluded that the trips did not constitute an impermissible gift of travel," states the release by Chairman Charlie Dent and the panel's top Democrat, Linda Sánchez, "and decided that no further action is required regarding the House travelers' acceptance of any trip expenses."
The House Ethics Committee netted a wide array of material to make its decision: It issued 12 subpoenas and 18 voluntary requests for information. It garnered nearly 190,000 pages of materials. It interviewed 10 witnesses.
All members and staff cooperated with the process. Foreign entities declined to cooperate with the committee's investigation, the release states.