Donald Trump on El Chapo's Threat: 'I Don't Know Anything About That'
"I'm going to win the Hispanic vote," Trump promised reporters in Laredo, Texas on Thursday.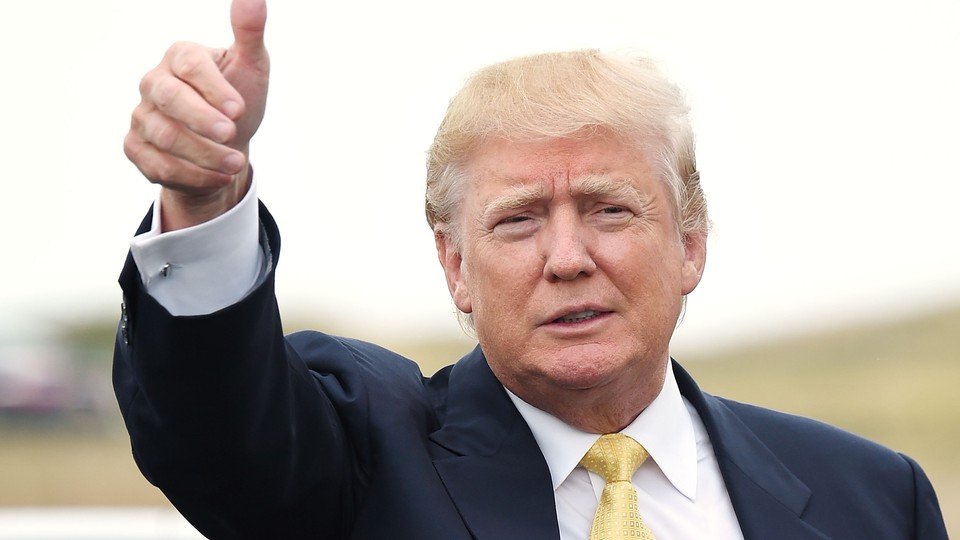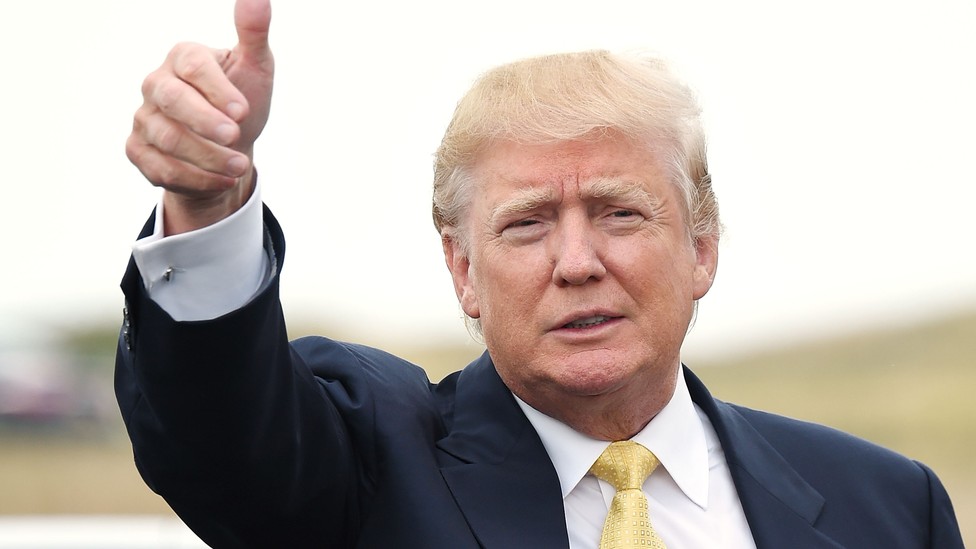 Donald Trump loves "Hispanics." He just doesn't like "illegals." With this message, Trump says, he'll win not only the Republican nomination, but the majority of the Hispanic vote.
The real-estate-mogul-turned-reality-TV-star-turned-presidential candidate spoke at the U.S.-Mexico border near Laredo, Texas on Thursday. In an attempt to reverse some of the damage caused when he called illegal immigrants "rapists," Trump insisted, "I have thousands of Mexicans and Hispanics."
Wearing a white baseball cap emblazoned, "MAKE AMERICA GREAT AGAIN" (perhaps to prevent his hair from becoming un-coiffed in the playa wind) Trump spoke to a crowd of rowdy reporters eager to hear him make another titillating comment about immigrants.
He did not deliver anything nearly as incendiary as his "rapists" comment, but he did admit to not knowing about something: namely, the threat posed by the leader of a high-profile Mexican drug cartel.
"We have tremendous danger on the border with the illegals coming in," Trump reiterated. "You have to make the people that come in — they have to be legal."
He added that he intends on winning not just the Republican nomination, but the majority of the Hispanic vote. For context, Sen. Marco Rubio's team doesn't think that is a feasible goal.
But when asked about the potential security threats posed by the escape of Sinaloa Cartel leader Joaquín Guzmán, better known as El Chapo, Trump drew a blank.
"What are you going to do about threats from El Chapo?" one reporter asked.
"Huh?" Trump said.
"The drug lord," the reporter elaborated.
"I don't know anything about that," Trump said.
The weird thing is, Trump clearly knows who El Chapo is. Trump called for the FBI to investigate a threat he received after tweeting multiple times about El Chapo's escape from prison two weeks ago.
The U.S. will invite El Chapo, the Mexican drug lord who just escaped prison, to become a U.S. citizen because our "leaders" can't say no!

— Donald J. Trump (@realDonaldTrump) July 13, 2015
El Chapo and the Mexican drug cartels use the border unimpeded like it was a vacuum cleaner, sucking drugs and death right into the U.S.

— Donald J. Trump (@realDonaldTrump) July 13, 2015
When will people, and the media, start to apologize to me for my statement, "Mexico is sending....", which turned out to be true? El Chapo

— Donald J. Trump (@realDonaldTrump) July 13, 2015
Otherwise, Trump kept a relatively even keel (for him) at the press conference on Thursday, even when the mayor of Laredo stepped up to the mic and politely called for immigration reform.
"I feel personally that immigration reform is required," Laredo Mayor Pete Saenz said. "We need to secure the border, but we also need other elements.
"It's a pleasure to have Mr. Trump," Saenz added. "The excitement that he brings is on the plus side for our city."
That excitement was apparent in the press scrum as well, with reporters shouting almost constantly to get a question in Trump's ear.
When one reporter asked what Trump would do about the 11 million undocumented immigrants already living in the U.S., the candidate dodged and dipped.
"The first thing we have to do is strengthen our borders, and after that we'll have plenty of time to talk about that," he said, before beating a hasty retreat.
Given his insistence that Mexican immigrants pose a serious threat to U.S. security, the fact that Trump had nothing to say about perhaps the most dangerous man in Mexico was surprising. If the press conference was at all indicative of Trump's performance in the GOP presidential field's first primary debate on August 6, he may prove comfortable dealing in broad strokes and half-truths rather than dirtying his hands with specifics.
And after all, why bother learning specifics when your celebrity status affords you free coverage no matter what you say? To quote Trump on both the The Wall Street Journal and the Iraqi government, "Who cares!"
Some candidates may want to make America great again. For others, a campaign is little more than an enticing merchandising opportunity.