Congress's Biggest Taylor Swift Fan
Rep. Don Beyer, one of nearly 20 members of Congress fundraising at her Washington concerts this week, says he and his wife "basically raised our kids on Taylor Swift songs."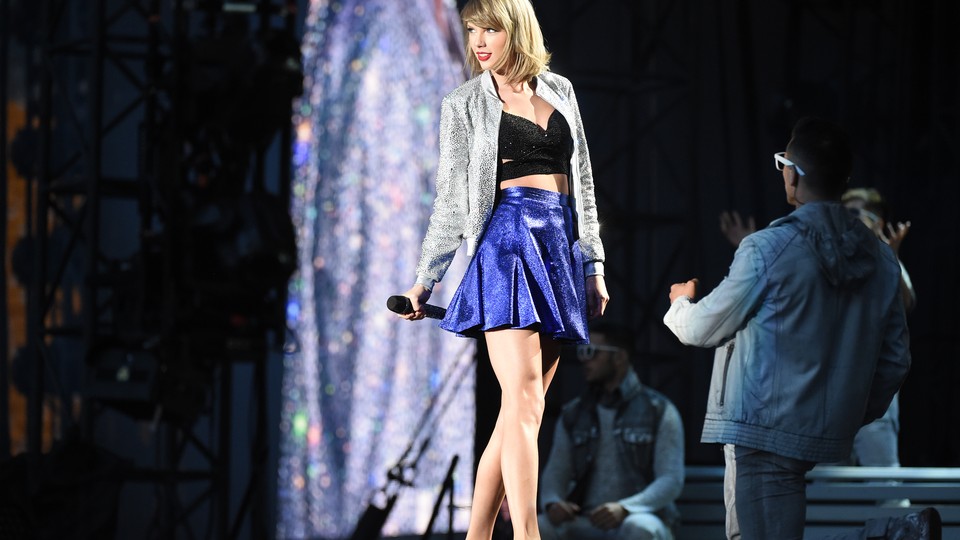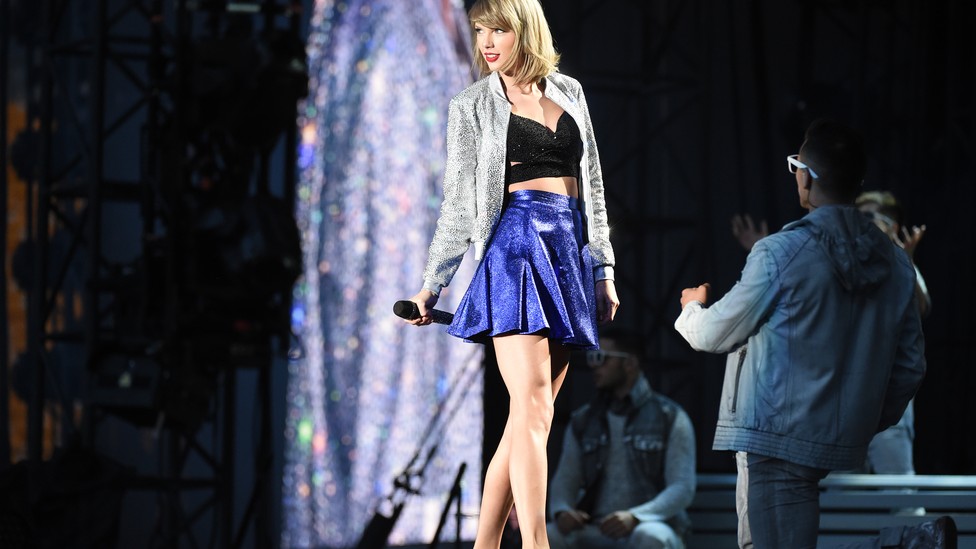 Taylor Swift will fill Nationals Park for two nights this week, belting out "Love Story" and "Bad Blood" in front of thousands of reverent fans with her lyrics etched in their memories.
And in the crowd will be one congressman-dad rocking out with as much enthusiasm as any other Swift die-hard.
Democratic Rep. Don Beyer of Virginia will attend Swift's concert on Tuesday, as one of the nearly 20 members of Congress who have scheduled fundraisers at her Washington shows. But whereas other lawmakers may have organized their events as a clever way to fill their war chests, for Beyer, Swiftie-ness runs in the family: He's a fan himself, and his daughter is the proprietor of Twitter's @FeministTSwift.
The FeministTaylorSwift account, run by 23-year-old Clara Beyer, went viral two years ago to the surprise of the Beyer clan, for whom Swift's lyrics are "very much a part of the fabric of the family," the House member said. Clara Beyer's tweets—less frequent now than when the account was created—retool Swift's lyrics so they have a strong pro-woman stance. (@FeministTSwift's creation was a response to Swift's now-outdated assertion that she wasn't a feminist. One early example: I don't know about you / But I'm feeling 22 / cents underpaid on the dollar.)
Talking about the artist with National Journal, Beyer sounds like a dad who loves his daughters—and together they all love Taylor Swift. Driving an hour to and from school with his now 20-year-old daughter Grace, "it would be Taylor Swift songs the entire way there and back."
He praises how very "sweet" and "accessible" her songwriting is—"you know, the dog never dies"—and references downright vintage Swift tunes like "Mary's Song (Oh My My My)," which as he notes is "off the first album."
"We basically raised our kids on Taylor Swift songs," Beyer said.
The inspiration for the Swift-concert fundraiser came from his daughters, he says, but it was also born of a desire to "find interesting ways for [donors] to deliver the check," and bring along their teenage children, if they have them. The concert is something different for "these poor government-affairs people" who "spend so much time having lunches at Charlie Palmer's," Beyer said.
Though the lawmaker plans to watch the concert with the 15 to 20 people coming for the fundraiser, his two youngest daughters are attending, too. Their tickets were birthday presents from their parents, he said.
Beyer said Swift's appeal is multigenerational.
"If you've ever been criticized and hated it ... she has a lot of different songs over the years that almost anyone can relate to as, 'Hey, I can remember that phase of my life,'" Beyer said, referencing "Mean" off Swift's 2010 album Speak Now.
And are there any lessons members of Congress can take from "Mean"?
"Yes, it's always good to be nice to everybody. At the end of the song, she paints a picture of the mean person sitting in a bar by himself, sort of drowning in whisky and friendless and bitter," Beyer said, "so we don't want to end up there."
And like many of the pop star's fans, Beyer is skeptical about the origins of Swift's lyrics.
"I don't actually personally believe all the different romances," he said. "I mean, maybe, but ... "