Clinton to Appear Before House Benghazi Committee on Oct. 22, Campaign Says
The panel's GOP leader said nothing's been finalized, and accused Clinton's camp of seeking unacceptable constraints.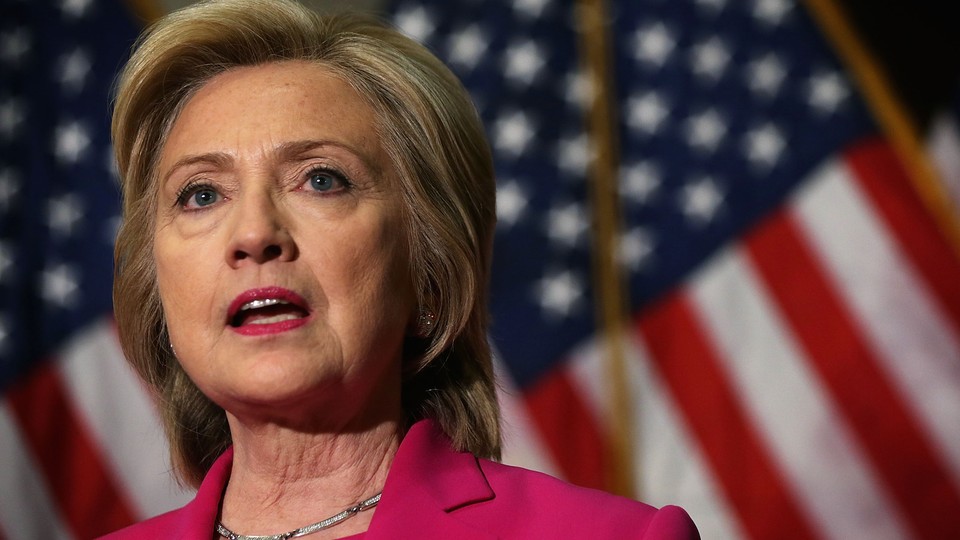 Hillary Clinton is scheduled to appear before the House Select Committee on Benghazi on Oct. 22, her campaign said Saturday.
"[E]arlier this week, we were pleased for Secretary Clinton to receive an offer from Congressman Gowdy to appear before the committee in a public hearing in October, and yesterday accepted his invitation," said Clinton campaign spokesman Nick Merrill, referring to committee Chairman Trey Gowdy.
But Gowdy, through a spokesman, said Saturday that the appearance has not been finalized, and accused Clinton's attorney of seeking to impose unacceptable conditions on the appearance by the Democratic White House front-runner.
Gowdy's office said Clinton's attorney, David Kendall, was negotiating conditions Friday night, and accused Kendall of trying to deter questions about Clinton's unusual private email arrangement.
"Her email arrangement clearly falls within the scope of the Select Committee's jurisdiction, which is charged by the House under the Resolution to look at Executive Branch efforts to comply with congressional oversight as well as the administration's response in the aftermath of the tragic attacks in Benghazi," Gowdy spokesman Jamal Ware said.
"The second condition was that despite the fact that the Department of State has been woefully recalcitrant in producing relevant documents, the hearing date would not change," he said. Ware said the committee would not accept "artificial limitations" on its work.
The timing of Clinton's appearance has been a question mark for months.
Gowdy has repeatedly said he first needed more documents from the State Department to prepare, while committee Democrats accused Republicans of trying to push the event deeper into the presidential election cycle.
Rep. Elijah Cummings, the panel's top Democrat, sought to put political pressure on Republicans to ensure the hearing goes forward on Oct. 22.
"Chairman Gowdy's staff proposed to Secretary Clinton's attorney hearing dates in October, and on Friday, Secretary Clinton's attorney accepted one of those dates, Oct. 22. Given how Republicans have denied scheduling hearings and other events the past, however, all we can confirm at this point is that the date was offered and accepted, not that the Republicans will stick to it," a Democratic committee spokesperson said.
The House panel is conducting a broad probe of the 2012 attacks on a diplomatic compound and CIA facility in Libya that killed four Americans, including Ambassador Chris Stevens.
But Clinton's unusual use of a private server for her email while secretary of State has emerged as a major focus of the panel's work.
The campaign's announcement of Clinton's testimony date comes a day after the Intelligence Community's inspector general disclosed that he has referred information to the FBI about the possible compromise of classified information in Clinton's email system.
This story has been updated.