Clinton: I Have "˜Doubts' About Arctic Drilling
Statement signals split from President Obama over offshore exploration.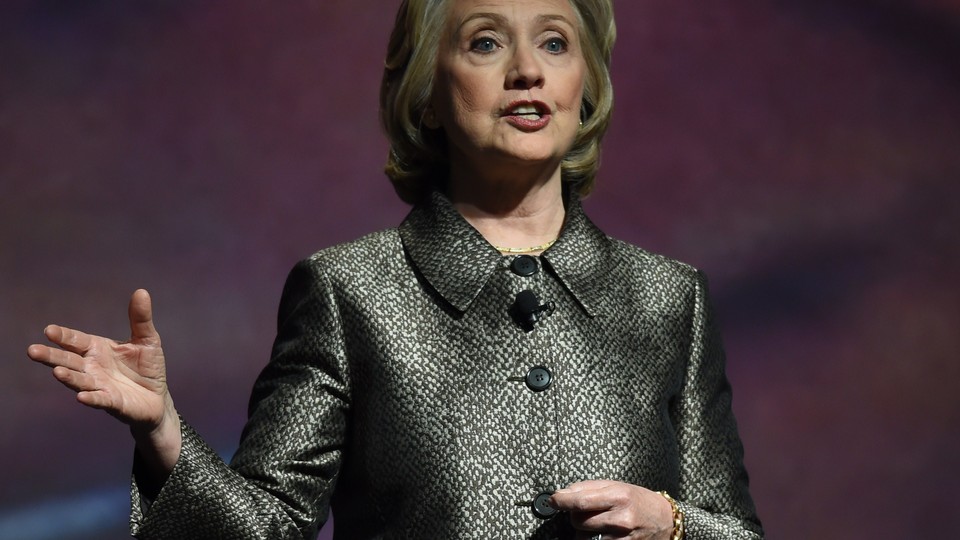 Hillary Clinton is splitting with President Obama over controversial oil- and gas-drilling in the Arctic, saying she has "doubts" about the practice.
In an interview with a New Hampshire TV station, Clinton said she wasn't sure the United States should continue offshore drilling in the untested Arctic waters.
"And I don't think it is a necessary part of our overall clean-energy climate-change agenda," she told NH1 News. "I will be talking about drilling in general, but I am skeptical about whether we should give the go ahead to drill in the Arctic."
The statement is likely to win serious kudos among environmentalists, who have been waiting to hear firm statements from Clinton on issues such as fracking and offshore oil-drilling, even as she has rolled out proposals on clean energy and climate change in the past few days.
Clinton has also repeatedly dodged questions about whether she is in favor of approving the Keystone XL tar-sands pipeline.
The Arctic issue is raw among the environmental community ever since this summer, when Obama's Interior Department gave Royal Dutch Shell conditional permits to drill off of Alaska's coast. (The company can only drill the top section of wells because of damage to its emergency-response equipment to cap a well.) Greens have said that drilling in the Arctic is too dangerous and unproven and that a spill there could be catastrophic.
Green activists are gathering this week in Oregon and plan to use kayaks to try to block the path of the ship that Shell will use for its Arctic exploration.