Bernie Sanders Pledges: His Campaign 'Is Not a Summer Fling'
The presidential candidate took questions outside his comfort zone Thursday at the U.S. Hispanic Chamber of Commerce.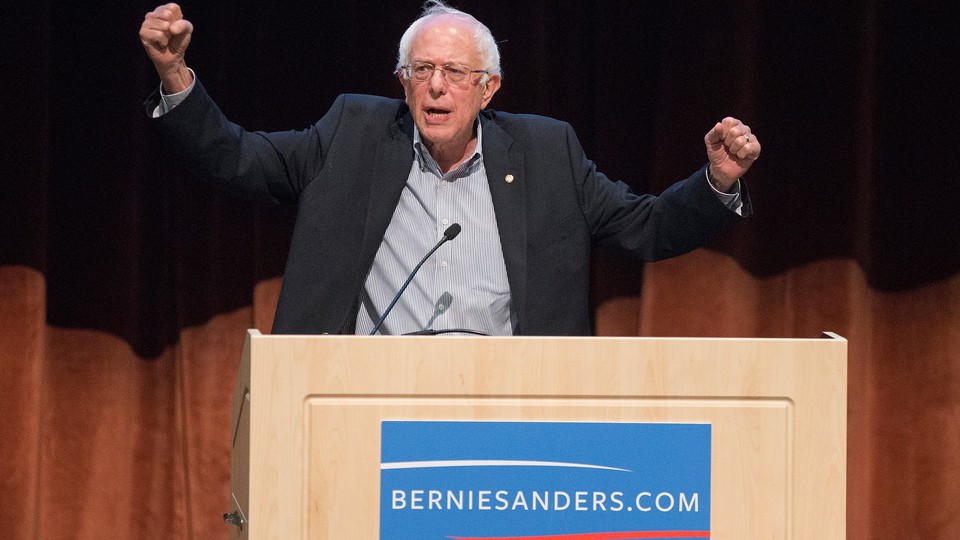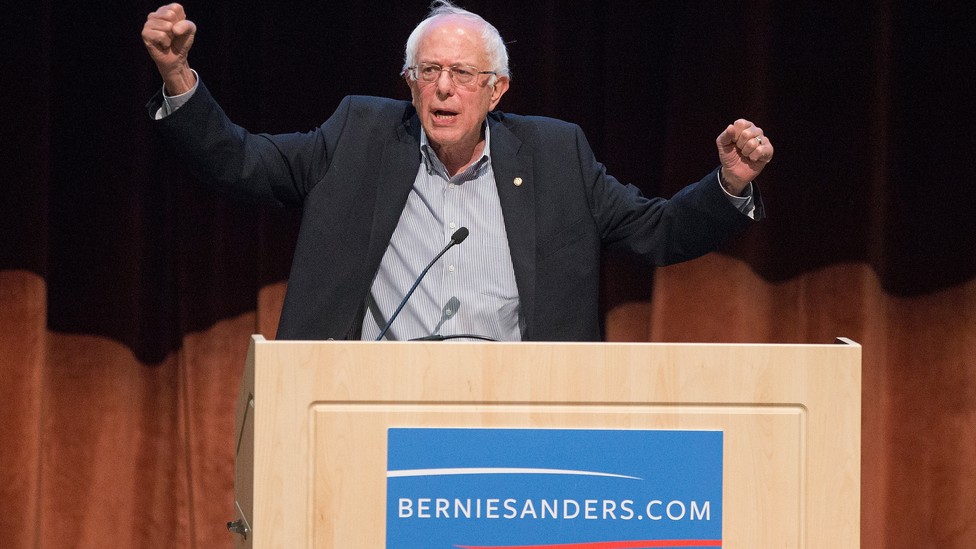 As he rises in the polls and keeps drawing massive crowds at events around the country, Bernie Sanders has been getting this question a lot lately: Do you really think you can beat Hillary Clinton in the Democratic primaries?
On Thursday, he answered forcefully: "This is not a summer fling. These are issues that are resonating with the American people."
Appearing at a Q&A session for the U.S. Hispanic Chamber of Commerce in Washington, Sanders made the case for his candidacy, noting that his campaign is doing its best to harness the grassroots enthusiasm and small-dollar donations — 300,000 to date — that are propelling him forward.
(RELATED: There's Something About Bernie)
"We have the momentum in early states like New Hampshire and Iowa," he said. "I'm not guaranteeing victory, but I think we have a good chance to win if we can develop that grassroots movement throughout the country."
That said, the Vermont independent senator ruled out a third-party bid if he doesn't win the primary.
"The answer is no," he said, explaining that he'd thought about the prospect. "The reason for that is I do not want to be responsible for electing some right-wing Republican to be president of the United States."
(RELATED: Bernie Sanders Is a Loud, Stubborn Socialist. Republicans Like Him Anyway.)
Sanders's appearance at an event for the Hispanic business community — he's the second Democrat to appear, after former Maryland Gov. Martin O'Malley in June — gave him a chance to point to common ground between his positions and those of the group, namely on issues such as equal pay and raising the minimum wage.
But it also highlighted Sanders's difficulty in connecting with minority groups, including Latinos. The senator has come under fire — including with "Black Lives Matter" protests during his appearance at the Netroots Nation conference this month — for not providing specifics on how he would help minority groups. He got multiple questions Thursday about his 2007 vote against immigration reform, and his argument that bringing lower-wage workers legally into the country's workforce would depress wages overall.
When he spoke about how to help Hispanic small businesses in particular, Sanders said that rebuilding the country's infrastructure would provide jobs for many workers in those businesses. "If we start rebuilding our roads, bridges "¦ this will make America stronger and more efficient, provide millions of jobs," he said.
And asked specifically what kind of policies he would pursue that would appeal to Hispanic voters, Sanders repeated a line he's said before: His economic policies themselves, by being geared toward helping low- and middle-income families, will be a draw for the demographic.
"I think our economic agenda, which says that we have got to reach out to working-class, low-income families "¦ that will be a proposal I think many Hispanic families will respond to," he said.
(RELATED: Senate Democrats Get a 2016 Pitch From Bernie Sanders)
Sanders also was asked if any of his fellow presidential candidates are racists. He demurred: "I can't give you the answer," he said. But he used the opportunity to go after GOP businessman Donald Trump for his comments about illegal immigrants this summer, saying, "it troubles me that a candidate for president would stoop to that level, period."
Javier Palomarez, the head of the USHCC who questioned Sanders during the event, said he wished he had heard more specifics from Sanders on his plans for the Latino community, but acknowledged that he's long represented a state without many Latinos. "Absolutely, I wanted to hear more specific examples," he said. "But again, in fairness, he comes from a state that 97 percent of the population is white. So you have to be fair."