Benghazi Panel Republicans Postpone Hearing After Deal on State Department Documents
The committee had been planning to make John Kerry's top aide testify Wednesday.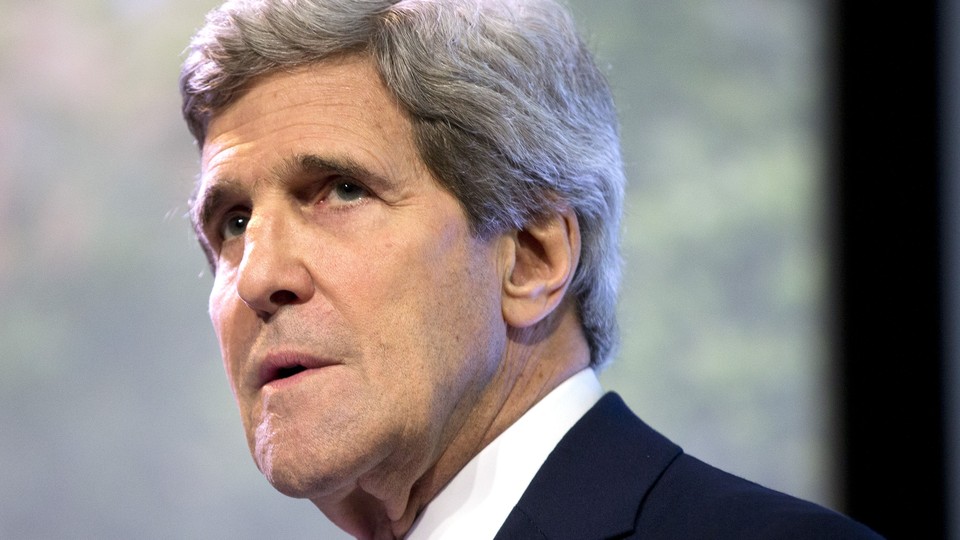 Republicans on the House Select Committee on Benghazi say they're putting off plans—for now—to drag Secretary of State John Kerry's chief of staff before the panel to answer questions about documents they're demanding.
The panel's GOP chairman said Monday night that the State Department has agreed to produce a large number of documents Tuesday, and as a result he's canceling a planned hearing Wednesday with Kerry aide Jon Finer.
"The State Department has informed the Committee it will make a production of approximately 5,000 pages tomorrow—the second largest production the Committee has received and the largest since last summer," Chairman Trey Gowdy said in a statement.
The move defuses a collision between the panel's Republicans, who for months have complained of slow-moving document production, and the State Department, which had said Finer and other top aides are too busy addressing congressional questions on the Iran nuclear deal to switch gears to document issues this week.
A State Department spokesman did not provide immediate comment.
Gowdy had threatened to subpoena Finer, but also said last week when announcing the hearing that production of a "substantial" amount of documents would enable a postponement.
On Monday night, Gowdy warned: "If the State Department does not fulfill this production, or if production continues to be anemic and underwhelming, we will move forward with scheduling a compliance hearing before the Committee."
The State Department has pushed back against Gowdy's claims that the agency has been uncooperative with document requests.
Gowdy's office did not characterize the documents that he said State will provide this week. But for months he has said that State has largely failed to respond to his demand for the emails of Hillary Clinton's top aides from when she was secretary of State.