The American Dream Is Suffering, but Americans Are Satisfied: 15 Charts
A new poll reveals that although Americans think obstacles to advancement are more severe than ever, they still believe hard work can overcome them.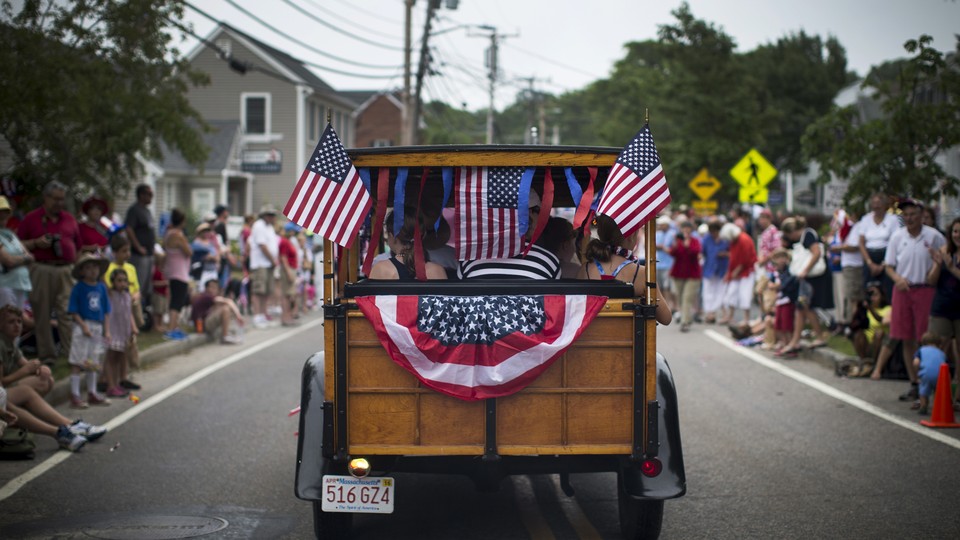 The American Dream is dead. Again. Or so goes the constant refrain in these days of polarizing politics and a still too-gradual economic recovery.
It turns out many Americans agree, according to results from a new poll on the American Dream, conducted by Penn Schoen Berland for The Atlantic and the Aspen Institute and released at the 11th Aspen Ideas Festival on Wednesday. A majority of respondents think the American Dream—which they generally define as financial stability and security—is suffering, and they see more severe obstacles to achieving the dream today than ever before. They're also split on the precise problems that have caused the dream to falter and on the best ways to solve those problems.
Yet for all their pessimism and division, most people are surprisingly upbeat about their personal lives. Perhaps paradoxically, a majority of Americans also believe that hard work and elbow grease are still enough for ordinary citizens to realize the dream.
Elsewhere in The Atlantic, Don Baer and Mark Penn delve into some of the details of the poll, and the full results are here. Penn Schoen Berland surveyed 2,000 respondents. Many of the results below break out responses between the general population and "broad elites," a category defined as individuals with a college degree and a minimum income of $75,000, who are engaged with politics and technology.
* * *
Overall, Americans are satisfied with their lives and optimistic about their futures
---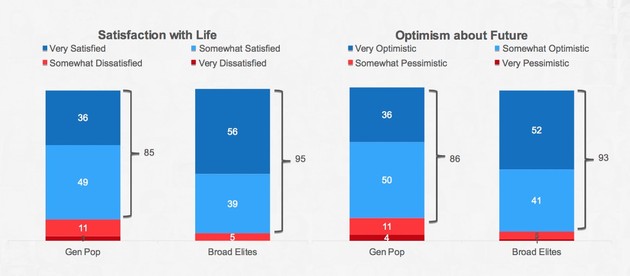 ---
… and many Americans go so far as to say they are living the American Dream.
---
---
But what, exactly, is the American Dream? Americans rank living comfortably, achieving financial security, and being debt-free as among the most important aspects.
---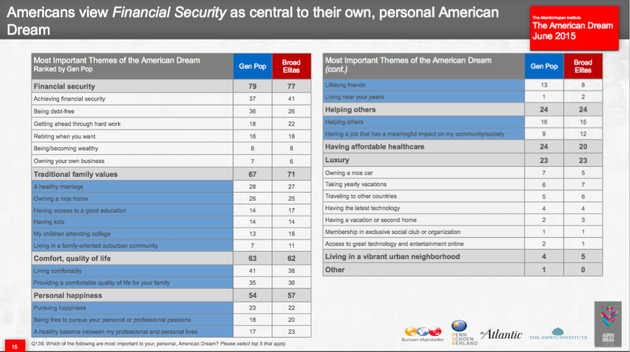 ---
Despite their personal optimism, most Americans believe the dream is suffering.
---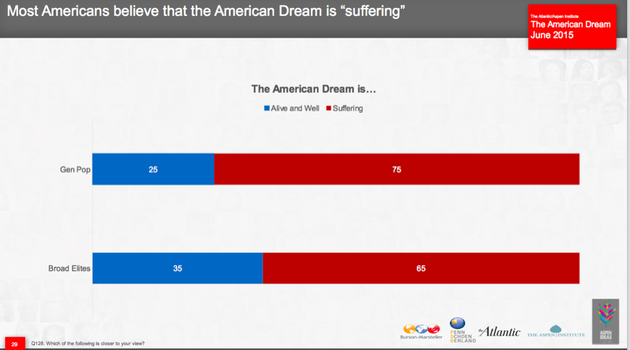 ---
Americans say there are higher barriers to achieving the American Dream now than ever before …
---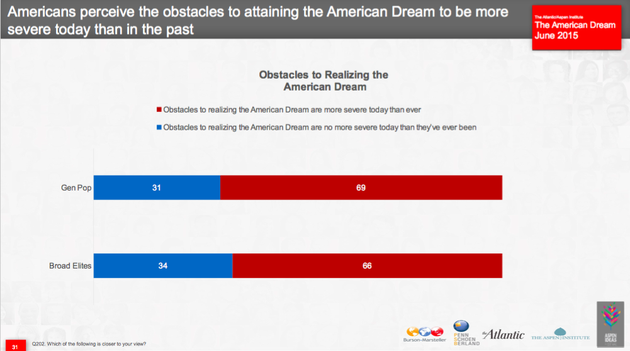 ---
… and that it will be harder for their kids and future generations to reach.
---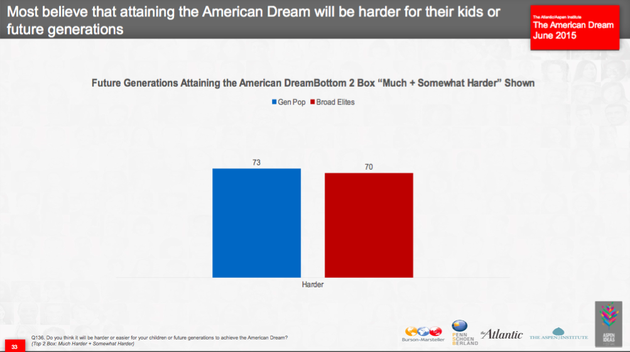 ---
This pessimism is especially prevalent among white and elderly Americans, who overwhelmingly believe that America is on the wrong track …
---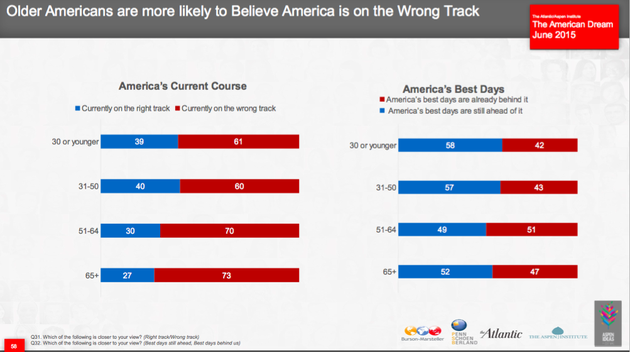 ---
… while African Americans, Hispanics, and Asians are confident that America's best days are still ahead.
---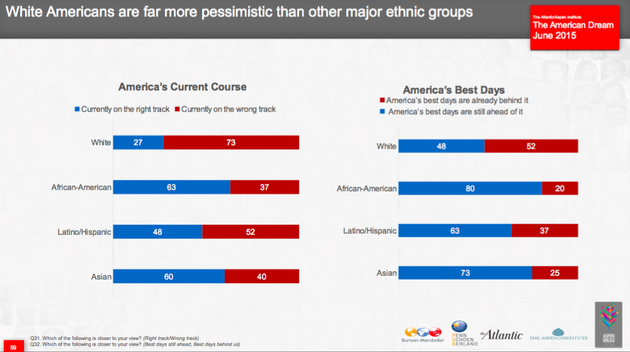 ---
Americans have different ideas about the barriers to achieving the American Dream: Democrats and independents largely believe that lack of opportunity presents the biggest obstacle to achieving the American Dream; Republicans largely believe government is the biggest obstacle.
---
---
Asked to rank problems facing the United States, African Americans and Hispanics are more concerned about social and economic inequality, while white Americans are more concerned about government spending and regulation.
---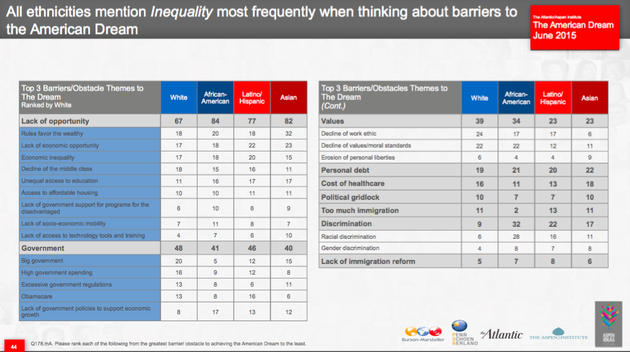 ---
That split is also reflected in American's proposed solutions to these problems. Democrats and independents favor expanding access to opportunities, while independents and Republicans support reducing government.
---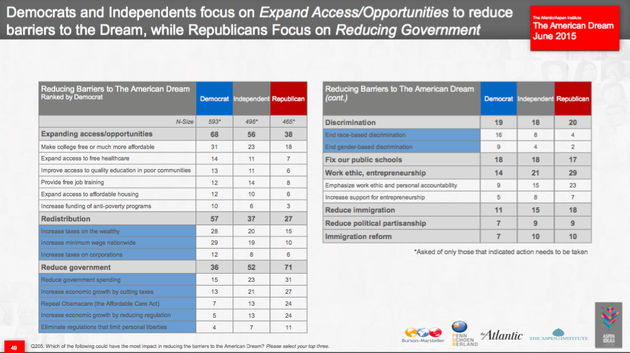 ---
Democrats and independents think that raising taxes on the wealthy is the best way to reduce inequality, while Republicans believe repealing Obamacare would be most effective.
---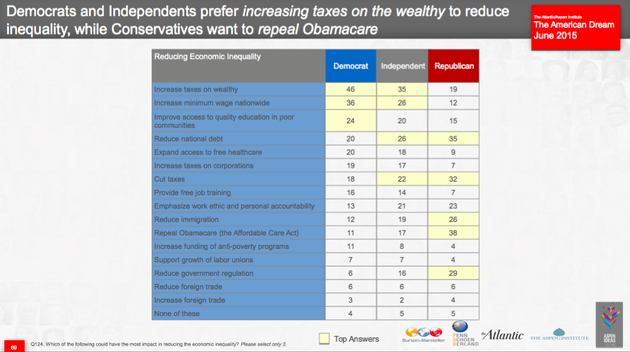 ---
Despite their overall pessimism, Americans believe that the dream is still attainable for those who are willing to work for it …
---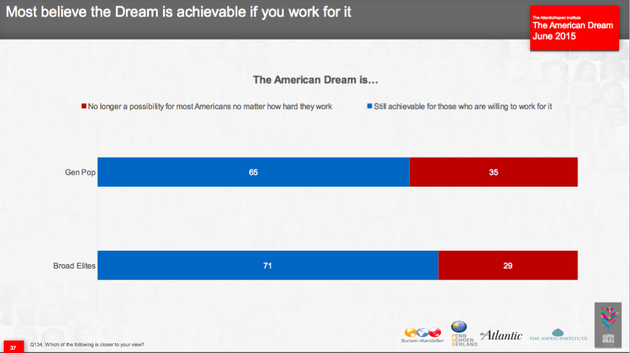 ---
… and that hard work is more important than luck or where you were born.
---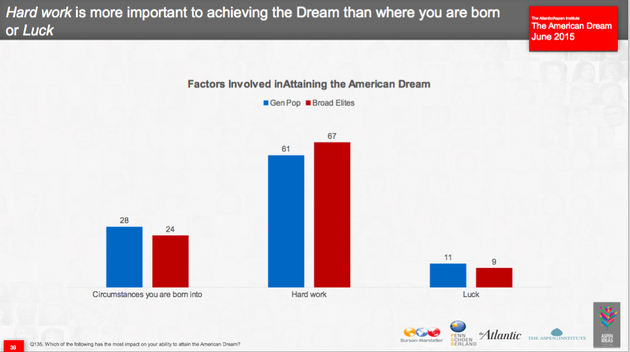 ---