World Leaders At G-7 Summit Back 2 Degree Target To Fight Climate Change
The pledge builds momentum on the road to Paris climate talks later this year.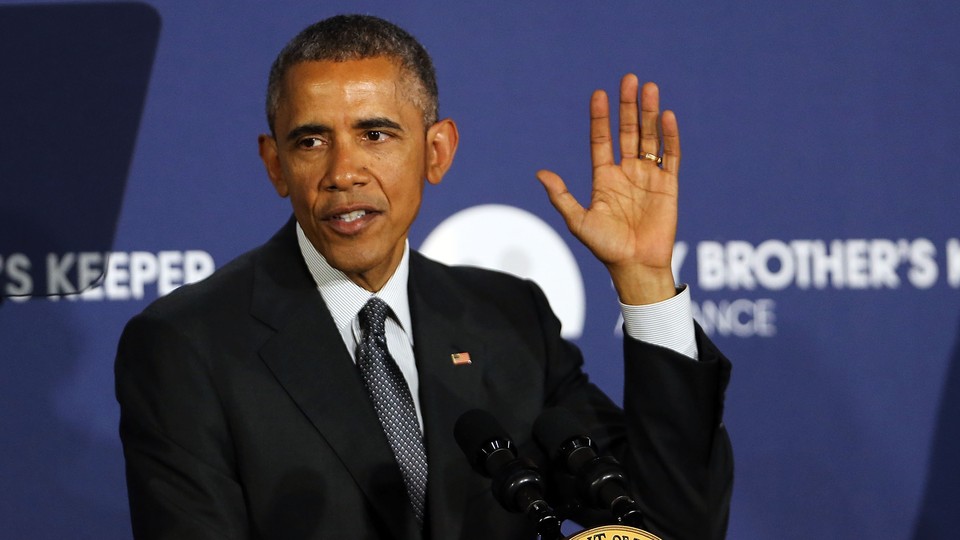 World leaders at the G-7 summit pledged on Monday to keep global warming below a rise in average global temperatures of 2 degrees Celsius, a benchmark that scientists say is critical to stave off the most devastating impacts of climate change.
The 2 degree pledge was delivered as part of a communiqué released as major economic powers—including the United States, Britain, and Canada—convened in southern Germany for a meeting of the G-7 economic summit. In addition to signaling support for efforts to limit the rise in worldwide temperatures, the communiqué called for G-7 nations to phase out the use of fossil fuels by the end of the century.
The declaration is designed to build momentum ahead of make-or-break United Nations Paris climate talks set to be be held later this year. President Obama hopes that nations will agree to the strongest possible deal in Paris to halt the steady rise in global temperatures and has been working hard to shore up international support.
"Urgent and concrete action is needed to address climate change," the communiqué read, affirming support for commitments to fight global warming at the climate summit in Paris. It continued on to say, "Deep cuts in global greenhouse-gas emissions are required with a decarbonisation of the global economy over the course of this century."
Environmentalists applauded the effort but cautioned that the pledge falls short of what is needed to prevent catastrophic global warming.
"The G-7 is sending a signal that the world must move away from fossil fuels, and investors should take notice," said 350.org Executive Director May Boeve. "If you're still holding onto fossil-fuel stocks, you're betting on the past. As today's announcement makes clear, the future belongs to renewables."
Obama has made the fight against climate change a clear priority in his second term. Last year, the president stood side by side with Chinese President Xi Jinping as the pair jointly announced plans to curb emissions. The president has also taken aggressive action to shore up his legacy on climate change and the environment at home. This summer, the White House will put the finishing touches on a complex regulatory plan to curb greenhouse gases from the nation's fleet of power plants.
Republicans have vowed to fight that agenda tooth and nail. Senate Majority Leader Mitch McConnell is spearheading a crusade to undermine faith at home and abroad in the president's ability to deliver on his pledge. McConnell has accused the president of attempting to wage a "war on coal"—and said that the president's climate agenda has already caused irrevocable harm to the coal industry in Kentucky.
In his effort to sink Obama's climate agenda, McConnell has urged states not to comply with the administration's sweeping plan to cut carbon from power plants and has called on world leaders to remain skeptical of any commitments from the president.