White House Wants to Slash CO2 Emissions From Trucks
The relatively noncontroversial rule is projected to save 1 billion metric tons of GHGs.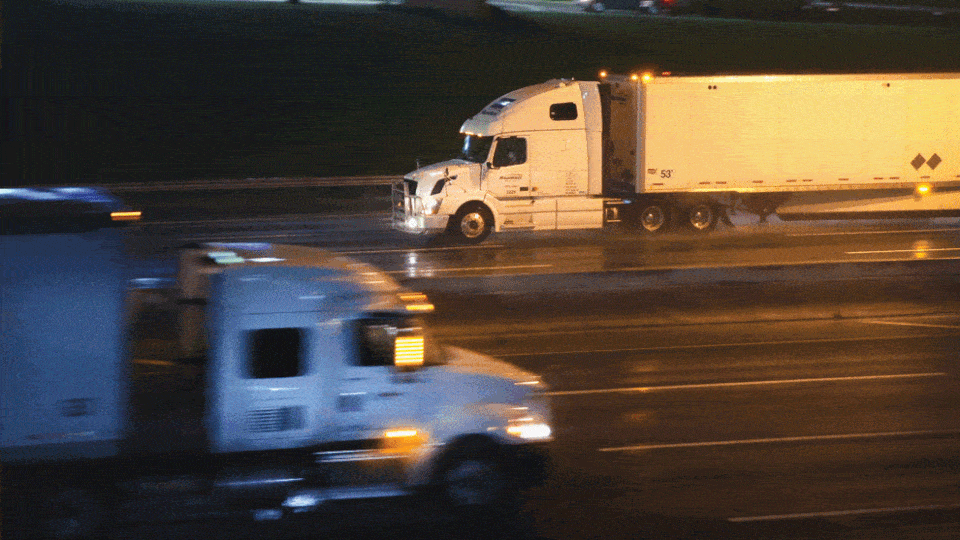 The Obama administration is stepping up its multisector climate agenda with a proposal that will further crack down on emissions from vans, buses, and heavy trucks.
The Environmental Protection Agency and National Highway Traffic Safety Administration Friday proposed rules that would slash carbon-dioxide emissions through 2027. The rules are expected to require new advances for engines, truck design, and tire efficiency and build on an initial set of truck-efficiency standards set in 2012.
For a tractor trailer, EPA says the fuel consumption and carbon-dioxide emissions could drop by 24 percent.
The standards announced today will cover vehicles starting in model year 2021 and for the first time incorporate trailers. The rules cover a range of vehicles, from large pickup trucks and vans to 18-wheelers and buses, with performance-based standards differing across vehicle type.
Trucks make up just 4 percent of the traffic on the road, but EPA says they account for 20 percent of the greenhouse-gas emissions from vehicles.
Unlike other aspects of the climate agenda, the truck rules have shown a surprising amount of harmony—the first phase of standards were largely noncontroversial, and industry groups have said they can help bring new technology onto the market that will save on fuel costs for fleet owners. EPA said it held more than 300 meetings with manufacturers, fleets, owner-operators, dealers, and other groups.
In a statement, American Trucking Associations president Bill Graves said that given the high cost of fuel for the industry, the industry supports "the aims of this second round of standards."
According to an EPA fact sheet, the Phase 2 standards can cut approximately 1 billion metric tons of greenhouse-gas emissions and save about 1.8 billion barrels of oil over the vehicles' lifetimes. The agency projects that truck owners buying a new long-haul truck in 2027 would also recoup the additional cost of the technology in fewer than two years thanks to fuel savings.
Correction: An earlier version of this story misstated the greenhouse-gas reductions from the rule.