White House Sets Up Digital Condolence Book for Beau Biden
The vice president's son died Saturday after a years-long battle with brain cancer.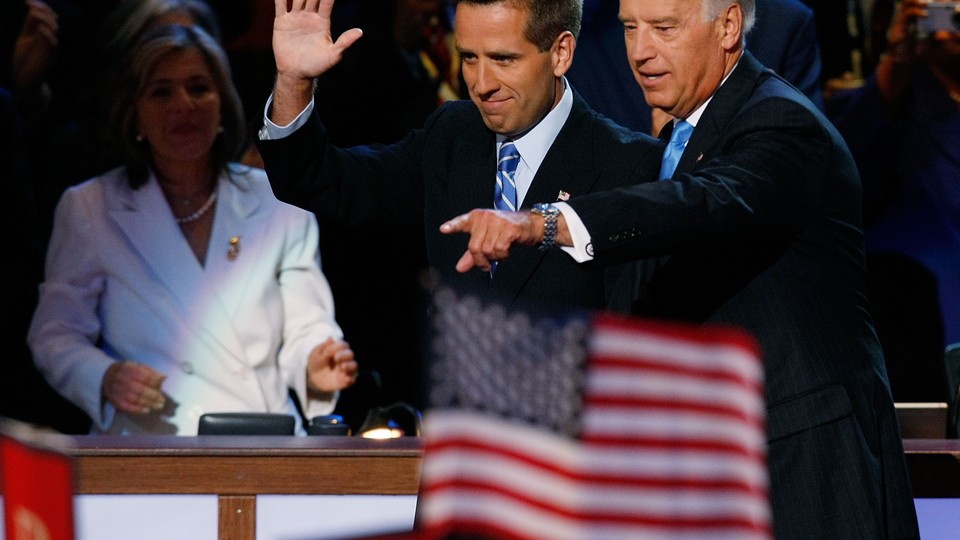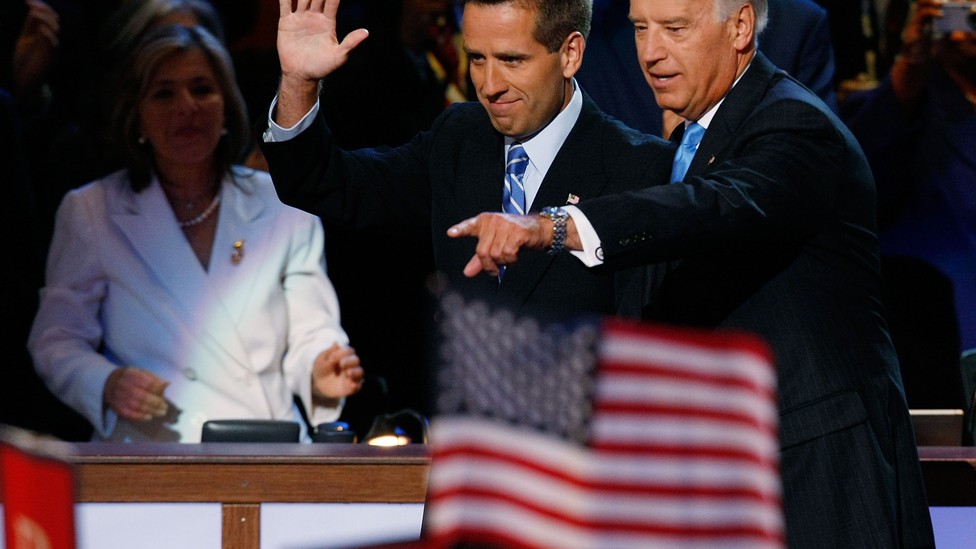 The public reaction to the death of Beau Biden, son of Vice President Joe Biden, was swift and sorrowful among American elected officials.
Minutes after his death was announced Saturday night, the first family, members of the House and Senate, and elected officials in the Bidens' home state of Delaware offered emotional condolences, particularly on social media.
Now, the White House has established a digital condolence book on its website so that the American public can share their sympathies with the Biden family.
Topped with a quote from Joe Biden's statement on his son's death—that he was "the finest man any of us have ever known"—the interface prompts users to enter their name, zip code, and a message to be passed on to the Bidens.
"For all who knew him, who were inspired by his example, who share the passion for service that guided every day he lived," it reads, "please offer your thoughts, prayers, and a message that will be shared with the Biden family as they grieve the loss and honor the memory of a most cherished man."
Beau Biden, 46, died after a years-long battle with brain cancer. The younger Biden was a two-term Delaware attorney general and a Delaware National Guard major. He also was a rising Democratic political star, who campaigned for his dad in 2008 before deploying to Iraq and who last year said he planned to run for governor in 2016.
In President Obama's statement Saturday night, he wrote that the Bidens "have more family than they know."
"In the Delaware they love. In the Senate Joe reveres. Across this country that he has served for more than forty years," Obama said. "And they have a family right here in the White House, where hundreds of hearts ache tonight—for Hallie, Natalie, and Hunter; for Joe and for Jill; for Beau's brother, Hunter; his sister, Ashley, and for the entire Biden clan."