White House: Climate Plan Will Save Lives, Money
Amid Republican attacks on climate plan, report lays out economic benefits of action.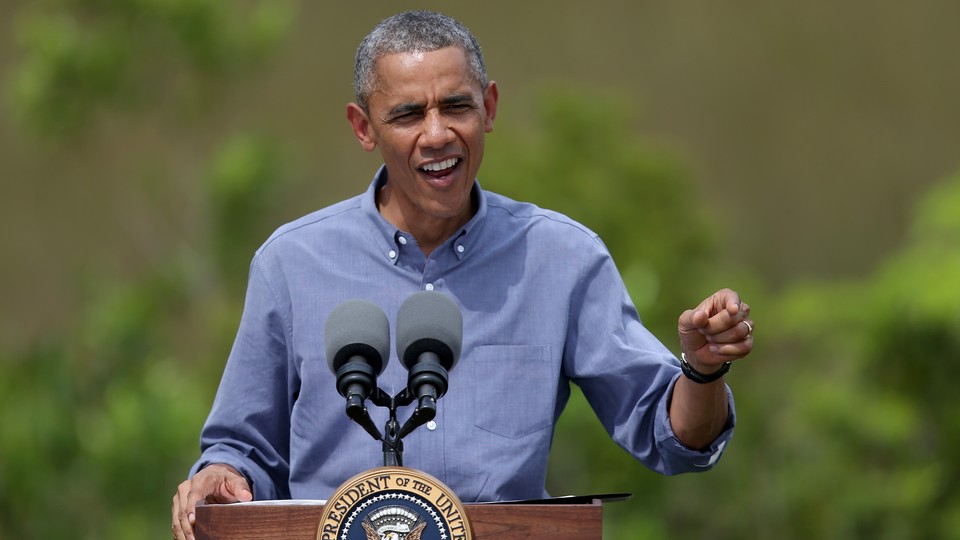 Acting on climate change can avert tens of thousands of premature deaths and save billions on electricity and infrastructure costs by the end of the century, according to a report released by the White House today.
The White House is aggressively pushing the message that action on climate change can produce economic and public health benefits, doing so amid attacks from the right that the regulations are too costly and will produce minimal benefits. House Republicans this week will hold two votes on bills that would scale back or block emission rules on power plants.
According to the report — prepared by the EPA's Climate Change Impacts and Risk Analysis program in partnership with the Massachusetts Institute of Technology, the Pacific Northwest National Laboratory, and other scientific partners — scaling back the climate plan would have impacts across myriad sectors, from transportation to agriculture. For example, the report predicts that anywhere from 720 to 2,200 bridges would become structurally deficient as a result of extreme weather and storms by 2100.
The report also predicts that implementing President Obama's climate action plan and reaching a global deal would avert 57,000 deaths from poor air quality and another 12,000 deaths from extreme temperatures by the end of the century.
White House climate adviser Brian Deese said the report "undergirds the president's argument that we not only have moral obligation to act, but we also have an economic opportunity."
"What is hopeful about this report is that it once again shows not just that these actions are real and we need to act now, but there are real economic dividends to acting "¦ aggressively," Deese told reporters.
The report lays out two scenarios, one in which no climate action is taken and another in which the world's countries collectively act to keep global warming below 2 degrees Celsius above preindustrial levels, the benchmark where scientists say climate change would be irreversible. That scenario not only assumes that Congress, the courts, or a future president doesn't derail President Obama's climate agenda, but that other countries also take aggressive action.
Based on current pledges, it's seen as unlikely that the United Nations talks in Paris at the end of the year will reach a deal to meet the 2-degree benchmark, but Deese said the White House is confident that it can work with global partners to spur more action.
As for the domestic front, Deese said the administration feels "very comfortable that we're working within a construct where we have authority to get this done," and that Obama would "not accept efforts to undermine this work by Congress."
This week marks the two-year anniversary of a Georgetown speech in which Obama laid out his climate action plan, setting off a stacked regulatory agenda including rules on power plants, oil and gas operations, agriculture, and vehicles. To mark the anniversary, the White House also will host a summit Tuesday on the link between climate change and public health.
The report released Monday is part of that effort. Authors created a peer-reviewed model that incorporates peer-reviewed studies on impacts of climate change across economic sectors. The report looked at industries such as agriculture, forestry, and power generation to lay out the impact of a business-as-usual case.
For example, droughts and extreme heat could cause between $6.6 billion and $11 billion in damage to the agriculture sector without mitigation. By contrast, the action scenario results up to 7.9 million fewer acres of land destroyed in wildfires by 2100.
"We can see the benefits of taking action will be tremendous," EPA administrator Gina McCarthy said. "The motivation for this is to try to use science to tell people what the future looks like "¦ it's up to them what kind of future they want to leave their kids."