U.S. Will Delay Plan to Give Up Internet Powers
The head of ICANN says his group needs more time to free itself from U.S. control.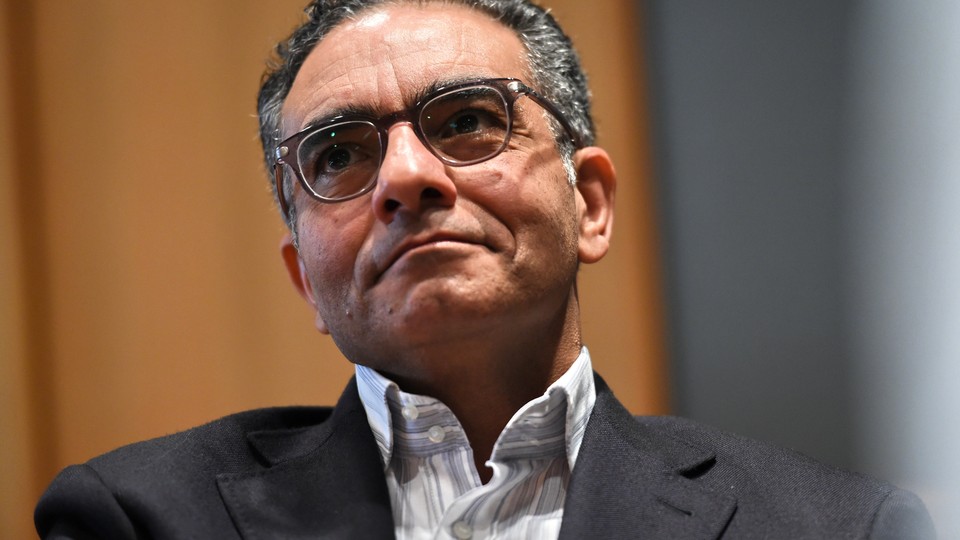 The U.S. government will likely keep control over important Internet management powers until next year.
That's because the Internet Corporation for Assigned Names and Numbers, or ICANN, the nonprofit group that manages the Internet's address system, won't be ready to run independently from the U.S. government on time, the group's leader said.
"There's no question that September 30 is simply not the end of the contract—it is just not going to happen at that time," Fadi Chehadé, the CEO of ICANN, said in an interview this week with National Journal. "And I think most people around the world realize this."
Some Republicans have raised alarm that relinquishing control over ICANN could allow authoritarian regimes like Russia or China to seize new powers over the Internet or even censor websites. The Obama administration and ICANN say the transition will only strengthen support for an Internet free from control by any one country or group.
Chehadé said he plans to submit a proposal to the U.S. government on how ICANN would operate independently in mid-October. The United States would then sign off on that proposal, setting up an actual transfer of authority for sometime next year, he said. Chehadé plans to step down from his post at ICANN next March to return to the private sector.
The Obama administration has been signaling for months that a delay in the transition may be necessary.
"We have never viewed the September 30 date as a deadline but have stated from the start of this process that the transition planning should proceed according to whatever schedule the community sets," Larry Strickling, the head of the Commerce Department's National Telecommunications and Information Administration, wrote in a letter to international officials and ICANN last month.
September 30 is the expiration date for the current U.S. contract with ICANN to run the set of technical procedures that allows computers around the world to connect to Web addresses.
Although the United States has generally not interfered in ICANN's operations or decisions, other countries have resented the outsized role that the United States has in running the Internet. Edward Snowden's leaks about U.S. surveillance only exacerbated that tension.
So the United States announced last year that it would end its contract with ICANN, allowing the group to answer only to an array of international stakeholders that includes private companies, advocacy groups, academics, and engineers, in addition to governments.
Chehadé said he isn't concerned that other countries may interpret the delay as the U.S. dragging its feet on the transfer of Internet authority. "I think if we had not moved, I think people would be very worried," he said. "But it's amazing how much work we got done in 16 months."
He also argued that the hostility from Republicans in Washington against the transition is subsiding. While Republicans still have concerns, most are now focused on trying to ensure that safeguards are in place, rather than trying to block the transition entirely. The House Communications and Technology Subcommittee unanimously approved a bill Wednesday that would give Congress a chance to review ICANN's proposal for running independently.
"Throughout this process, we have done our best to be cognizant of the impact and appearance of our actions on the international stage," Subcommittee Chairman Greg Walden, an Oregon Republican, said before his panel's vote. "We recognize these considerations, but we also feel it would be irresponsible to ignore the very real risks associated with a relinquishment of the U.S. role in Internet governance, no matter how symbolic."
Chehadé said ICANN will have procedures in place to prevent the group from being taken over by any one government or company. The transition, he said, will ultimately strengthen the "multistakeholder model" of Internet governance, in which decisions are made with as much as consensus as possible from the global community of companies, governments, and Internet users.
"It's an endeavor for global peace," he said.