'The Solution I Propose Is Massive Civil Disobedience'
Scholar Charles Murray wants "to make large chunks of the regulatory code unenforceable." How? "I want to put sugar in the government's gas tank."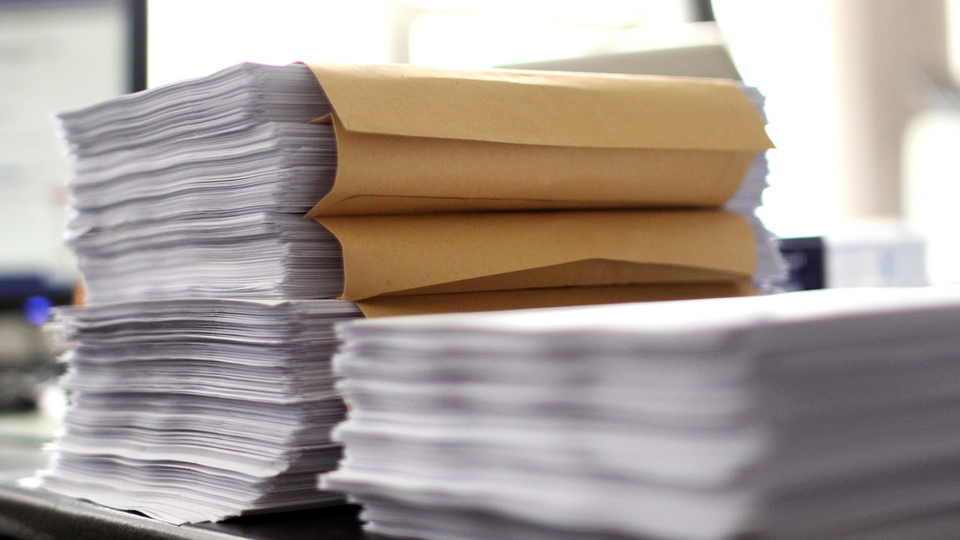 ASPEN, Colo.––Scholar Charles Murray traces his latest book back to a story he heard from a family friend: a small business owner who found himself targeted by a federal regulatory agency. "Like most businesses of his sort, he employs Latino workers, non-citizens," he said during a session Monday at the Aspen Ideas Festival. "Unlike almost all employers of such labor, they're all documented. He spends $20K or $30K a year on visas to bring the same people back year after year. He pays good wages. And he made himself a soft target by documenting his workers."
As Murray tells it, this perversely led to more federal scrutiny, a fine for technically violating a niggling regulation, and the businessman's vow to fight that fine.
Then a federal regulator vowed to put him out of business if he dared to fight. And this so infuriated Murray that he nearly stopped listening––that is, until a vision came to him.
"I had this image in my mind of a guy in a pin stripe suit appearing out of nowhere," he recalled, "tapping the bureaucrat on the shoulder, and saying, 'We are taking this man's case. He won't pay a dime for it. We will pursue this case until you are sick of us. We will use all of the legal procedures we can to drag it out. And when at the end you finally fine him for violating this stupid, pointless regulation that he did in fact violate, we will reimburse his fine.'" That made him feel better.
And now, at book length, he is arguing for something like that approach to fighting a regulatory state he regards as far more powerful than the Constitution permits.
He is advocating for massive civil disobedience of a particular kind, wherein Americans willfully ignore the most absurd, unfair rules and penalties imposed by independent regulatory agencies, meanwhile paying into a legal defense fund that covers costs for whoever bears the brunt of the government's always-selective enforcement efforts. His notion is that with enough participation by the regulated, the regulators will no longer be able to bully their way to imposing fines–they'll find themselves stymied by the same costly legal process they would otherwise use to their advantage.  "I'm trying to make large chunks of the regulatory code unenforceable," he declared. "I want to put sugar in the government's gas tank."
He is quick to add that he is perfectly fine with a wide range of sensible regulations, and that only a narrow subset of regulations ought to be disobeyed, offering this rule of thumb: if the matter in question were to become a news story in the mass media, the vast majority of Americans would side with the rule-breaker. He offered the example of a bartender with whom he corresponded––she was fined $3,000 for failing to card a customer, and while he granted the legitimacy of requiring alcohol sellers to check the ages of customers, he felt it was unfair to fine the bartender in this particular situation as the customer was her father. (It was presumably a state rather than a federal bureaucracy imposing that fine).
Discussing a trend of voices on the right advocating for civil disobedience, James Poulos aptly explained why they would have trouble succeeding as broad social movements. "Without a shared understanding of the nature of American freedom," he wrote, "any attempt to use civil disobedience to resist a particular set of policies will come off as just another expression of the thirst for political rule."
Yet it isn't clear to me that the course Murray is urging requires a broad social coalition to succeed: perhaps deep-pocketed interest groups collaborating to fight battles against the regulatory state can quietly succeed in grinding enforcement to a halt. If so, I see no reason to think that the legal strategy would be used restrainedly, on the narrow category of instances when Murray would regard it as legitimate.
But I think he would reply that elites are already inoculated against overweening regulatory rules and their selective enforcement––he noted that the rich presently have the power to shape administrative regulations through lobbying, to keep the best attorneys on retainer, and to hire people to deal with the tremendous amounts of compliance burdens that government requires. But a typical American who runs up against the regulatory behemoth scarcely has a chance. Success as he defines it would mean that, to these less privileged Americans trying to run business or pursue a profession, the state suddenly looks "more like the Wizard of Oz after the curtain has been pulled aside than when you just hear the booming voice."