The Right Way and Wrong Way to Win the Presidency
Hillary Clinton appears to be taking the easy path. It would be the wrong one.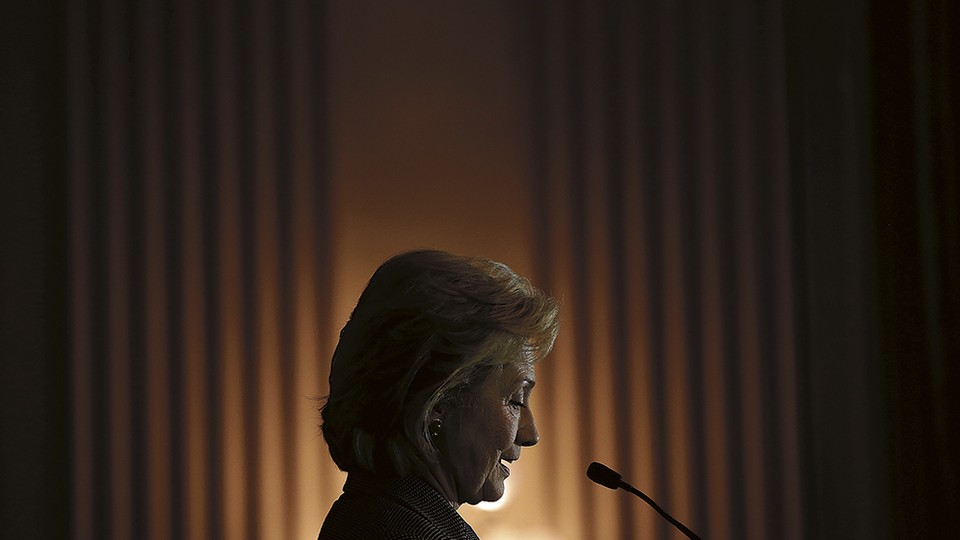 Democratic and Republican presidential candidates face a choice: They can appeal to the broadest possible audience or pander to their most devoted partisans. Most will choose option No. 2, because it's the easiest and clearest route to the presidency.
But it's not the right path.
The New York Times reported Sunday that Hillary Rodham Clinton "appears to be dispensing with the nationwide electoral strategy that won her husband two terms in the White House and brought white working-class voters and great stretches of what is now red-state America back to Democrats."
Instead, she is poised to retrace Barack Obama's far narrower path to the presidency: a campaign focused more on mobilizing supporters in the Great Lakes states and in parts of the West and South than on persuading undecided voters.

Mrs. Clinton's aides say it is the only way to win in an era of heightened polarization, when a declining pool of voters is truly up for grabs. Her liberal policy positions, they say, will fire up Democrats, a less difficult task than trying to win over independents in more hostile territory—even though a broader strategy could help lift the party with her.
Notice the contradiction: Clinton's aides say their approach is "the only way to win" and yet they acknowledge that persuading independents isn't impossible; it's just more difficult.
(RELATED: The Time Bill Clinton and I Killed a Man)
Amid a wave of dissatisfaction with the U.S. political system, the percentage of self-identified independents is at the highest level in decades, far exceeding support given to either the GOP or Democratic Party. The approval rating for both parties is at a record low. A plurality of voters calls themselves moderate—38 percent, compared with 33 percent who identify as conservatives and just 26 percent who say they're liberal.
And yet, a large and growing number of self-identified independents consistently vote only Republican or Democratic. That explains Clinton's strategy: Technological advances will allow her team to pinpoint every possible backer and motivate them to vote with messages designed to stoke fear and hatred toward the GOP.
After all, that's exactly what Republicans plan to do to Clinton—find every possible GOP voter, even among disillusioned independents, and teach them to hate her.
(RELATED: Drip, Drip, Drip, Deluge for Hillary Clinton)
"Regardless of the strength of their attachment to their own party, the more voters dislike the opposing party, the greater probability that they will vote consistently for their own party's candidates," according to an Emory University study on "negative partisanship" that is all the rage in political campaigns today.
My problem with this approach is that it works only until Election Day, when a polarizing, opportunistic candidate assumes the presidency with no standing to convert campaign promises into results. "It makes governing harder," wrote Chuck Todd and his team at NBC's First Read.
Of course, there's a chicken-or-the-egg question here: What came first—this red-blue campaign strategy we've seen since 2000 or America's political/geographical/cultural polarization? There's a strong argument to be made that it's the latter. Campaigns see an America more polarized than ever, and winning is all about coming out ahead in this polarized world. But it makes governing harder than it already was. Bottom line: Campaigns don't engage in persuasion anymore. They simply look for unmotivated like-minded potential voters and find an issue to motivate them. And if someone wins office by not having to persuade a voter who actually swings between the two parties, there isn't any motivation for said elected official to compromise. This cycle of polarization will continue until someone wins a massive election based on a different premise.
In The New York Times story, reporters Jonathan Martin and Maggie Haberman explained it this way:
A larger risk of a tailored strategy is that by taking advantage of polarization, a candidate could lose some of the authority that comes from the civic exercise of appealing to much of the nation.

"The president is the one person who potentially could be the unifying figure in the country," said H.W. Brands, a historian at the University of Texas at Austin. "And if the president or a presidential candidate basically writes off 40 states, then how in the world do the people in those 40 states feel like they have a stake in that person or that election?"

Mrs. Clinton's strategists appear mostly unmoved.

"I think everybody understands how tough it's going to be next year if we get through the primary," Robby Mook, Mrs. Clinton's campaign manager, said. "So I'm not concerned about hand-wringing on the strategy."
I'd like to think this is just a matter of emphasis—that Mook and his team understand how to put Clinton in the White House and leave her space to lead. They are right to reject any thought of retracing the path of her husband in 1992 and 1996; so much has changed since then.
But for the Clinton team, and for each of her competitors, the 2016 campaign can't be merely about winning. It needs to be about winning in a way that makes the successful candidate a successful president.
(RELATED: Why Bill and Hillary Clinton May Want to Throttle Me)
Until a bold new leader breaks the cycle of negative partisanship, support for the two major parties will continue to bleed away, lesser-of-two-evils voters will dominate a sad electorate, and more Americans will check out of the system all together.
Barack Obama managed to run a campaign in 2008 that leveraged his demographic advantages while appealing to a broad swath of the electorate. The fact that he didn't follow through on his promise to unite the country after Election Day doesn't meant that it can't be done.