The New York Times, Vice News Slam Obama Administration Over FOIA Delays
A top attorney for The Times will tell Congress there's a "culture of unresponsiveness" when it comes to FOIA.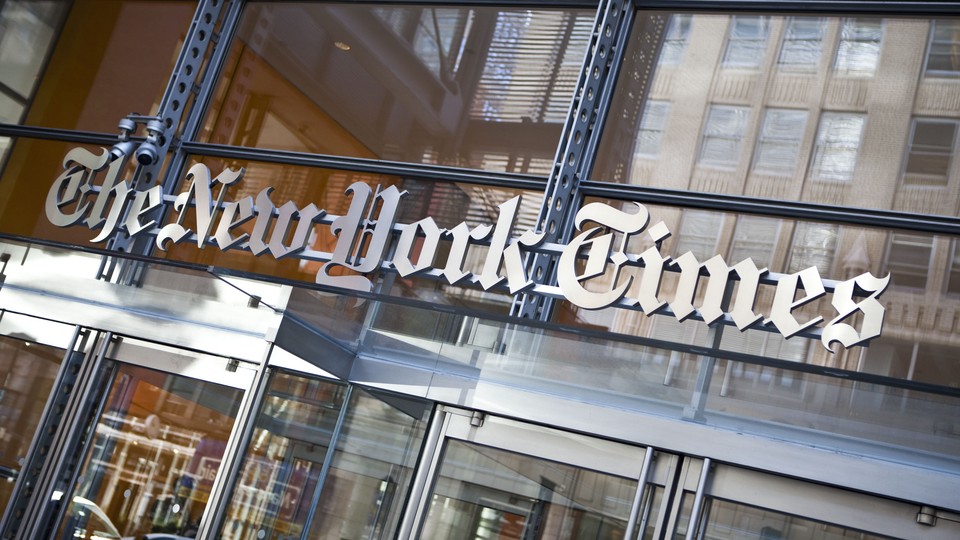 A top lawyer for The New York Times, journalists, and advocacy groups will pummel the Obama administration's performance in responding to Freedom of Information Act requests at a House hearing Tuesday.
Testimony submitted ahead of the House Oversight and Government Reform Committee hearing on FOIA lays bare the frustration with thwarted efforts to pry loose information under the statute designed to provide access to federal documents.
David McCraw, an assistant general counsel at The Times who handles FOIA lawsuits, says in prepared testimony that last year he filed eight FOIA lawsuits on behalf of the paper, largely in response to "unacceptable delay" by agencies served with records requests.
"While statistics show that response times have improved, we know from actual experience that responses from many agencies take months or years," McCraw writes.
His testimony alleges a "culture of unresponsiveness," noting that some agencies do a good job while others show little sign of improvement over the years responding to requests. Under the law, agencies are supposed to respond to requests in 20 business days, but in practice it usually takes longer—often much, much longer.
President Obama ordered more responsiveness to FOIA at the outset of his presidency, and administration officials say they have made progress, but advocates and journalists say major problems remain.
Jason Leopold of Vice News, who makes frequent use of FOIA, says he has submitted thousands of requests to dozens of agencies over the years, and that fewer than 1 percent produce responses in the time frame that the law mandates. His testimony name-checks agencies that are especially unresponsive.
"I routinely experience delays of several years. The agencies that have consistently been slowest to respond to my FOIA requests have been the FBI, the Department of Justice, and United States Southern Command. In the past two years, I have also begun to experience extremely lengthy delays in receiving responses from the [National Security Agency]," he says.
It was a FOIA lawsuit from Leopold that last week prompted a federal judge to order the State Department to begin releasing batches of former Secretary Hillary Clinton's emails in late June and every 30 days thereafter.
The testimony from journalists and advocates takes aim not only at delays, but also at what critics consider agencies' abuse of exemptions available under the law to withhold information, and excessive redactions.
Sharyl Attkisson, a former CBS investigative reporter and author of Stonewalled, a book celebrated by conservatives that's sharply critical of the Obama administration, will tell the committee that FOIA has become a "useless shadow of its intended self."
She recounts her problems getting information from agencies including the FBI, the Centers for Disease Control and Prevention, and the State Department. For instance: "I ... filed a lawsuit for HealthCare.gov material I sought in 2012. Apparently the government didn't bother to start looking for documents I requested back in 2012— only now in 2015 are they doing so under court pressure. Documents provided so far are redacted beyond reason."
Anne Weismann of the nonprofit Campaign for Accountability, a witness invited by committee Democrats, says some problems arise because the statute as written has limitations that some agencies have used to "circumvent" disclosure.
"Greater public disclosure is further hampered by the lack of any meaningful oversight within the Executive Branch, and the lack of comprehensive training for agency FOIA personnel," Weismann's testimony states. "The government's failure to effectively manage its records, particularly electronic records such as emails, also has left agencies ill equipped to respond adequately to FOIA requests."
She urges congressional passage of the bipartisan FOIA Oversight and Implementation Act of 2015, which cleared the Oversight Committee in March.
The bill would make a series of changes, including codifying a "presumption of openness" when agencies process requests to avoid abuse of exemptions, and provisions to strengthen compliance through better oversight within the government.
McCraw cited a frequent reason for delay: when one agency refers a request to a second agency that's involved in the information sought, because, he noted, few rules govern this process. The agency hit with the original request lacks power to demand information from the other one.
"Much clearer rules and deadlines are needed for the referral process," McCraw states.
A second day of the hearing Wednesday will feature testimony from government agencies including the State Department, which is currently sifting through thousands of pages of emails turned over from Clinton's private server.
Joyce Barr, the State Department's chief FOIA officer, will testify. She could face questions about a recent Wall Street Journal report that Clinton aides at State scrutinized "politically sensitive documents requested under public-records law and sometimes blocked their release."