The FCC Just Made It Easier to Raise Your Cable Rates
In an unusual move, Chairman Tom Wheeler overrode opposition from his fellow Democrats.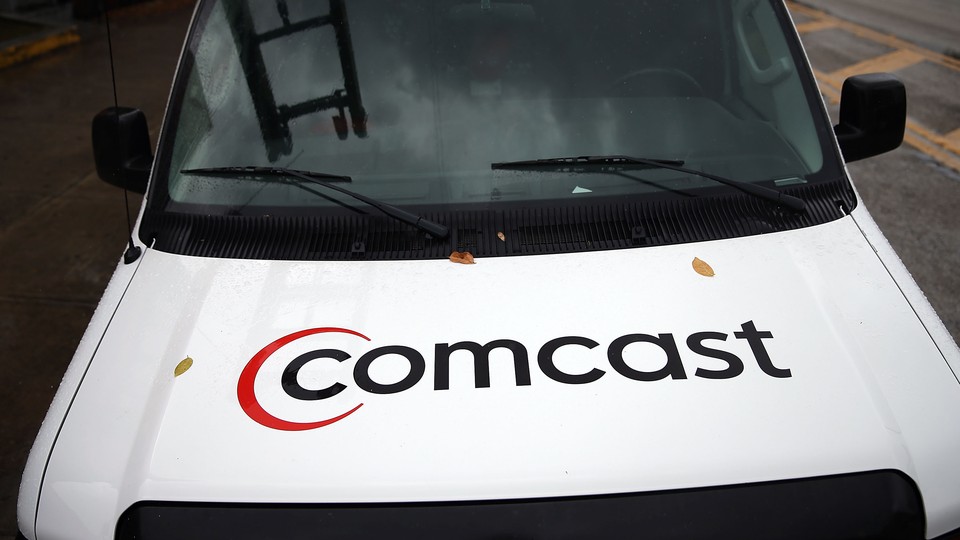 The Federal Communications Commission has quietly approved a proposal that could make it easier for major cable providers like Comcast to raise prices.
The decision is a rare win at the FCC for the cable industry, which has suffered a series of losses on net neutrality and other major issues under Chairman Tom Wheeler, himself a former cable lobbyist.
The FCC voted 3-to-2 Tuesday to limit the power of state and local regulators over cable TV packages and prices, according to agency officials. The agency declared that it will assume that there is "effective competition" for cable services nationwide.
Wheeler won support from the commission's two Republicans, but the two other Democrats opposed the decision, officials said. It is extremely unusual for an FCC chairman to side against the commissioners in his own party. A spokesperson for Wheeler declined to comment on the decision, which has not yet been made public.
A number of top congressional Democrats had urged Wheeler not to loosen the regulations on major cable companies, warning it could lead to higher prices for consumers to get access to news, sports, weather, and other programming.
"As the cable industry becomes increasingly concentrated, the Federal Communications Commission must maintain meaningful protections to ensure that American consumers have affordable access to the programming most relevant to them," Democratic Sens. Al Franken, Ed Markey, Bernie Sanders, Elizabeth Warren, and others wrote in a letter last month. "The FCC's proposal runs contrary to this important responsibility."
The FCC's own intergovernmental advisory committee had also recommended against the change.
Before the FCC's ruling, state and local utility regulators could cap the prices that cable providers charged for basic TV packages and equipment, require uniform rates in an area, and ensure that customers didn't have to buy extra tiers of programming to get access to premium channels. Cable providers could petition the FCC to escape those regulations, but only if they provided evidence that there was already effective competition in their area.
The FCC's decision shifts the burden to the local authorities to prove that competition is lacking to justify their regulations.
The cable industry argued that the process had become outdated since the rise of satellite television as a competitor to cable. The vast majority of cable providers were able to show that they faced effective competition, but only after dealing with FCC red tape.
"The record shows that the availability of multichannel competitive alternatives to cable, once limited to relative handful of communities, is now ubiquitous, and that there has been a significant decline in cable's share of multichannel video customers since the existing presumption was adopted more than two decades ago," the National Cable and Telecommunications Association wrote in a filing last month with the agency.
As part of a satellite-television law passed last year, Congress instructed the FCC to consider whether to assume that small cable operators face effective competition. The FCC went beyond that directive by applying the assumption to cable providers of all sizes. Democratic Commissioners Jessica Rosenworcel and Mignon Clyburn supported the decision to streamline the rules for small providers, officials said, but opposed the expansion to large providers.
The broadcast-television industry had fiercely lobbied against the change, fearing it could lead cable providers to shift local channels into pricier tiers.