Police Give Faith and Freedom Event All Clear After Suspicious Package Investigation
A ballroom was evacuated after police received a report of a suspicious package at the Omni Shoreham Hotel in Woodley Park.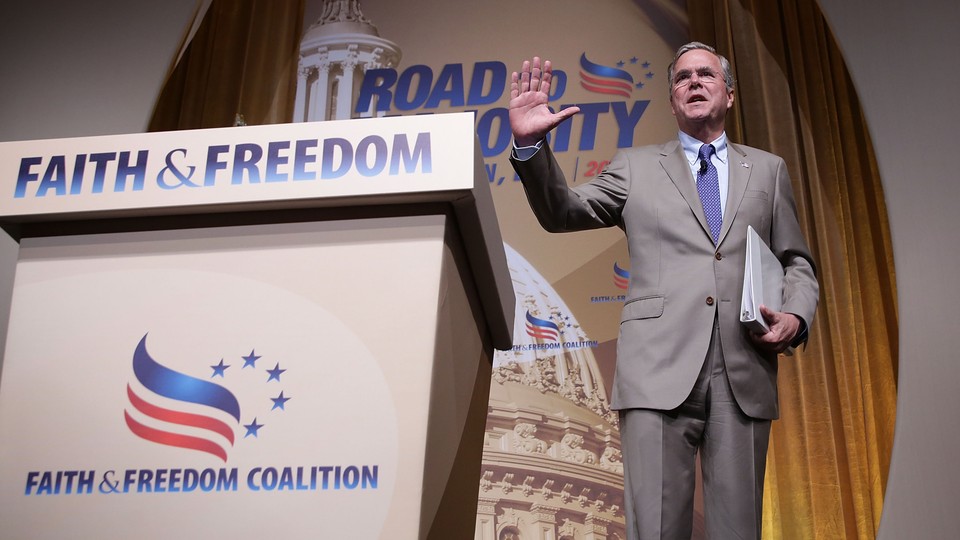 Police have given the Omni Shoreham Hotel in Woodley Park the all clear after officers investigated a report of a suspicious package there Friday afternoon, a Metropolitan Police Department spokesperson told National Journal. No hazardous materials were found, she said.
The hotel ballroom hosting the Faith and Freedom Coalition's Road to Majority conference was evacuated earlier Friday after police received the report, the spokesperson said.
Coalition chairman Ralph Reed announced the evacuation to audience members just before former New York Gov. George Pataki was going to take the stage. Attendees were relocated to another room in the hotel. Only the evacuated ballroom was roped off before the all clear, and hotel guests and staff appeared to be going about their business as usual.
"We have received a threat about the safety of this event in this room that the District of Columbia Metropolitan Police believe there is enough evidence that it requires us to take some steps that we would prefer not to to protect you," Reed said at the time. "We don't want anything to happen to anybody in this room."
He said Washington police had planned to sweep the room.
Dave Mohel, the conference's media liaison, said the threat was reported to the hotel, not to Faith and Freedom officials.
Many declared and presumed presidential candidates from the Republican bench have spoken at the conference over the past two days. Friday's speaker session included Jeb Bush, Rick Santorum, Chris Christie, John Kasich, and Bobby Jindal.
---
Marina Koren contributed to this article