Millennials Now Outnumber Boomers in the U.S.
More than half of children under the age of 5 are racial minorities.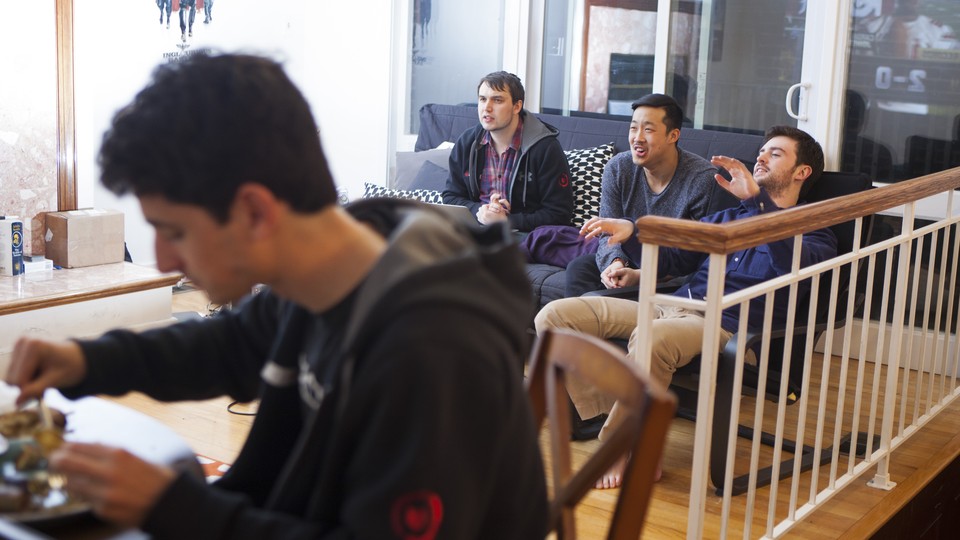 Millennials now make up a larger part of the population than boomers, according to the latest Census Bureau data.
People who were born between 1982 and 2000, classified as millennials, now make up more than one quarter of the population, at 83.1 million. This is compared with the 75.4 million baby boomers, generally defined as being born between 1946 and 1964.
Millennials are also more likely to be racially diverse, with 44.2 percent of them being part of a minority racial or ethnic group, which is reflective of the fact that the country now has a 37.9 percent minority population as of 2014.
And the diversity of young Americans overall is increasing, as more than half of Americans younger than age 5 are now part of a minority race or ethnic group.
There are also now four majority-minority states: Hawaii, California, New Mexico, and Texas. Washington, D.C. is also majority-minority.
U.S. Hispanics totaled 55.4 million as of July, 1 2014. From April 1, 2010 to July 1, 2014, there was an increase of 4,908,872 Hispanics in the U.S., with 3,656,700 coming from a natural increase after births and deaths were accounted for, and net international migration making up the rest.
Over the same period, the population of non-Hispanic whites grew by 544,270. After births and deaths were counted, there was a natural decrease of 97,441, so the net increase for non-Hispanic whites was caused by the net international migration of 641,711. The total non-Hispanic white population was 197.9 million in 2014.
While California had the largest Hispanic population of any state, Texas had the largest numeric increase, and Harris County, Texas, where Houston is located, has had the largest numeric increase for both African-Americans and Hispanics since 2013.
In addition, North Dakota was home to four of the top 10 fastest-growing counties from July 2013 to July 2014 in terms of population, likely the result of the state's energy boom, which has slowed down as of late.