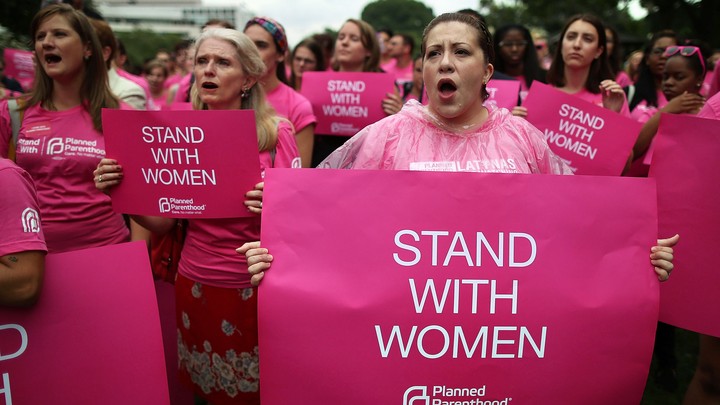 A lawsuit is bringing to court the question of whether doctors have to tell women that it may be possible to reverse an abortion.
The American Civil Liberties Union, Planned Parenthood of Arizona, and the Center for Reproductive Rights are challenging a new Arizona law that requires physicians to tell women medical abortions may be reversible. The law—which is scheduled to take effect next month—was passed in March and stems primarily from the work of one doctor, George Delgado. Arkansas passed an almost identical law shortly after Arizona.
The challengers claim the law is unconstitutional, requiring doctors to provide information unsupported by credible medical evidence and which can be harmful to women, according to the lawsuit filed Thursday in U.S. District Court for the District of Arizona.
"Arizona politicians' latest attempt to play doctor requires actual doctors to lie to their patients," said David Brown, staff attorney for the Center for Reproductive Rights, in a press call. "It turns doctors into the mouthpieces of politicians."
Delgado, medical director of Culture of Life Family Services in San Diego, said in an interview in April that he stands by his work.
"I think that abortion-pill reversal, in our experience, has been shown to be a safe and effective treatment," Delgado said. "I think in different states, the best way to make women aware might be different, and so I think the most important thing is they be aware of this option."
Essentially, Delgado's argument is that a medically-induced abortion can be reversed halfway through by giving a woman alternate medication after she takes the first pill. Medical abortions are typically performed by giving a woman two different medications within two days of each other.
A 2012 report about using the treatment, written by Delgado and published in the peer-reviewed Annals of Pharmacotherapy, is a case report of seven women. One did not give her results, and four of the other six women continued their pregnancies. The study was published without the oversight of an institutional review board or an ethical review committee.
The Arizona law's challengers argue that it violates a Supreme Court ruling saying any requirements regarding what doctors must tell patients must be truthful and not misleading. But the suit also claims the law is a violation of doctors' First Amendment rights.
To some extent, the lawsuit forces the court to rule on the viability of medical abortion reversals, but "it's quite an easy question for the court to answer," said Andrew Beck, an ACLU staff attorney.
We want to hear what you think about this article. Submit a letter to the editor or write to letters@theatlantic.com.
Caitlin Owens is a health care reporter at National Journal. Her work has previously appeared in the Los Angeles Times, The News & Observer and The Charlotte Observer. She is a graduate of the University of North Carolina at Chapel Hill.