Is Bobby Jindal Getting Started or Already Finished?
Just as the Louisiana governor is making the biggest leap of his career, he's fighting the perception that his star has already fallen.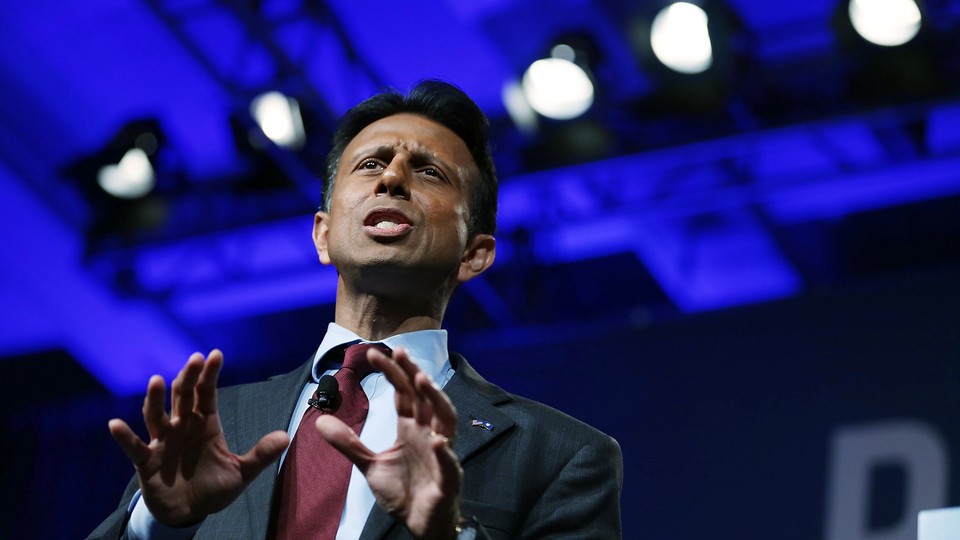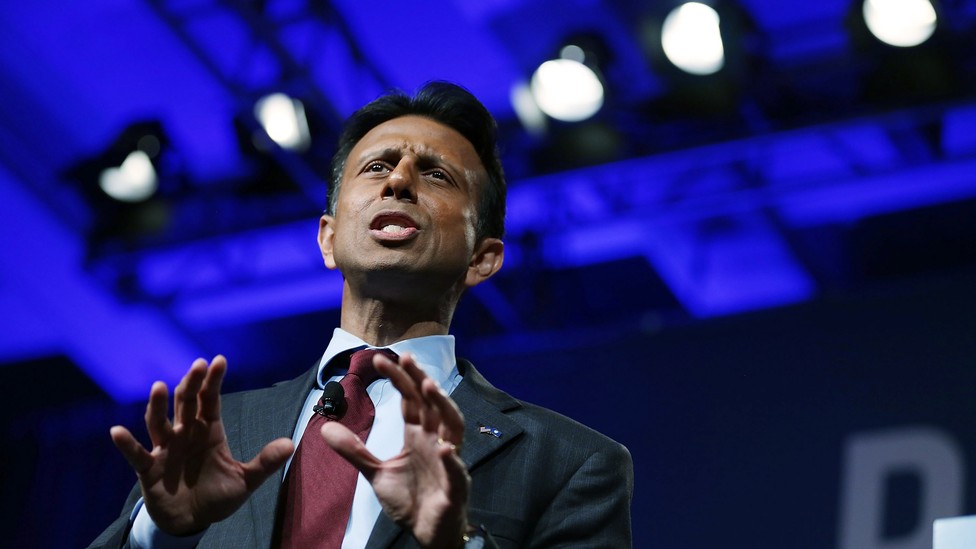 The momentum that carried Bobby Jindal to the starting gate of the 2016 Republican presidential primary appears to be all but exhausted now that he's arrived.
The two-term Louisiana governor announced from Kenner on Wednesday that he will run for president in 2016, and in doing so made official his interest in a job that the former Rhodes scholar has coveted for years.
He didn't hesitate during his speech to reveal the news: "My name is Bobby Jindal, I am governor of the great state of Louisiana, and I am running for President of the greatest country in the world—the United States of America."
Jindal's compelling personal story, the son of Indian-American immigrants, once gave him credence as a rising Republican star. But now, just as he's about to make the biggest leap of his career, he's fighting the perception that his star has already fallen.
Jindal is polling in the low single digits in early Republican primary polls. He faces backlash at home over an agenda that his critics contend was catered more toward a White House bid then toward his constituents, including Jindal's reversal on his support for Common Core and his refusal to raise taxes—a fatal flaw to many in the GOP base—despite his state's persistent deficits.
Jindal's biggest challenge will be finding a place in a crowded primary field that's expected to include at least three other governors, and stiff competition for the evangelical voters he has courted from Sen. Ted Cruz and other candidates who match his social conservatism.
During his speech Wednesday, Jindal said it's time to elect a "doer" to the highest office in the land.
"My approach is different from most of the other people running for president," Jindal said. "The United States of America was made great by people who get things done. Not lots of talk or entertaining speeches. Oh, to be sure, there are a lot of great talkers running for president already. But none of them, not one, can match our record of actually shrinking the size of government."
He acknowledged his less-than-front-runner status in his speech.
"In case it's not clear by now, I'm running for president without permission from headquarters in Washington, D.C.," he said. "But rest assured—I am tanned, rested, and ready for this fight."
But those who dismiss Jindal entirely ignore the potential that once put him at the top of his party's list: He's a candidate who can hold his intellectual ground with anyone, and he has dominated Louisiana politics for the better part of a decade. Yes, it's a crowded field. And yes, it would take a momentum-kindling moment on par with then-Sen. Obama's legendary "Blue America-Red America" speech. But Jindal has been preparing for this moment for years, and he may yet have a second wind.
---
Nora Kelly contributed to this article