Indiana Democrats Are Worried Their Candidates Aren't Pro-Gay Marriage Enough
Progressives say John Gregg and Baron Hill's stances on same-sex marriage don't reflect their states' move to the left.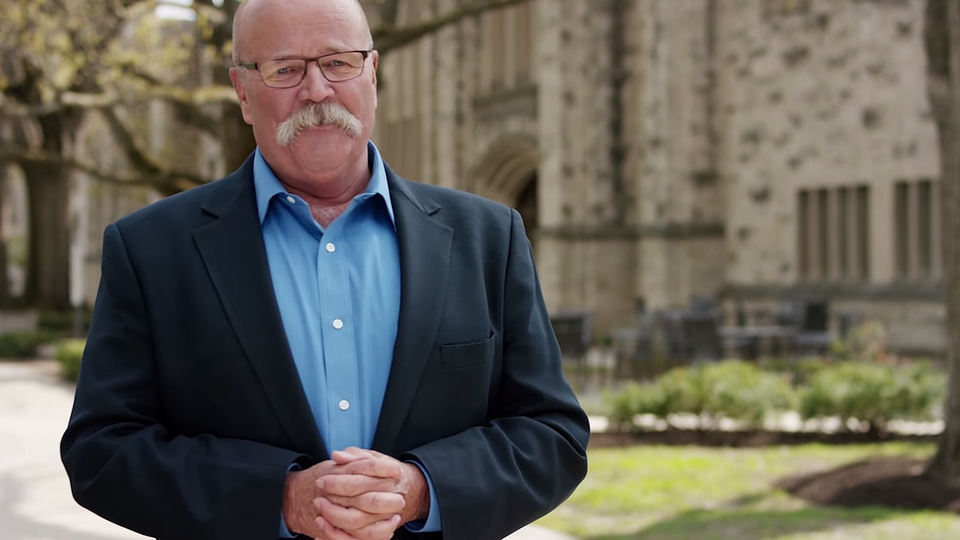 Public opinion is moving so quickly on gay marriage that even its supporters are struggling to keep up.
Such in the case in Indiana, which was at the center of the national LGBT-rights debate this spring after a "religious freedom" bill was met with overwhelming opposition from voters and business leaders. In a state where same-sex marriage only become legal in 2014, this year's backlash against the measure was an unpleasant surprise for state Republicans, including Gov. Mike Pence, whose image and approval suffered in the wake of the controversy.
Now, with two statewide races looming in 2016, some Indiana Democrats are wondering if they too are lagging behind public opinion. Former Democratic Rep. Baron Hill formally announced his intention to run for Senate on Wednesday, and former Indiana State House Speaker John Gregg said in late April he would challenge Gov. Mike Pence a second time after narrowly losing to him in 2012.
Neither candidate, however, has a particularly progressive record on LGBT rights, and while some in the party say that's still a politically advantageous position for middle-of-the-road Indiana—others are worried that the candidates' lack of progressive credentials would hamper their bids.
In his 2012 campaign, Gregg supported a proposed constitutional amendment to ban same-sex marriage, and told the editorial board of The Indianapolis Star, "I've never hidden from my conservative position on social issues." In the 2006 campaign for his former House seat, Hill ran a TV ad stating "marriage between a man and woman is sacred."
In 2015, some Democrats now question whether Gregg in particular can serve as an effective foil against Pence on any LGBT rights issue given his history same-sex marriage, questioning whether he's capable of building on any momentum the party gained after the religious freedom debate. In his campaign launch video this year, Gregg emphasized Pence's weakness on the issue, saying Pence "managed to alienate the entire country," and called it "an embarrassment, and wrong."
But Aaron Schaler, former president of the Indiana Stonewall Democrats, saw Gregg's launch message as disingenuous. "I think John Gregg is trying to run off of Freedom Indiana's success with the religious freedom bill. That's all he's trying to do. He's just piggybacking off someone else," Schaler said.
Gregg campaign spokesman Jeff Harris hopes voters will evaluate Gregg based on what he's said since the start of the most recent campaign, and not on the past. "He fully supports repealing RFRA, the religious freedom bill. He supports expanding civil rights protections to include LGBT as well as sexual identity, and he has stated over and over again that he's going to be focusing on economic issues. In Indiana the law of the land is to allow same-sex marriage, and he supports that, and as governor he's not going to focus on social issues, he's moving ahead," Harris said.
"He's there on those issues for those folks, and there's a very small minority of people who want to use that degrade his position or try to lump him in a box that he's not there on," Harris continued.
In a sign of the changing times, Gregg's moderation on social issues was thought to be part of what helped him run competitively against Pence in 2012. "Now here we are three years later and a majority of the Democratic Party here in Indiana clearly supports gay marriage. So, it has moved. The question is how much has Gregg moved," said Dan Parker, a former chairman of the Indiana Democratic Party.
"There has been a tremendous pushback against his candidacy coming from the progressive left. Actually, I wouldn't even say it's the left anymore, it's the left-center of the Democratic Party. There's just a recognition from the entire party that there are certain issues that you need to be with the majority of the party on," Parker said.
Gregg will face at least two opponents in the Democratic primary, both of whom are farther to the left on social issues and support gay marriage. State Sen. Karen Tallian announced her candidacy in May, and Indiana's school superintendent Glenda Ritz is expected to join the Democratic primary on Thursday. In Ritz's brief political career she has rarely weighed in on issues outside those involving education policy, but Ritz spokesperson Leslie Barnes said Ritz "absolutely" supports same-sex marriage. Barnes also noted Ritz supports abortion rights.
"That could be a point that divides the candidates," Barnes said. Barnes has a transgender son and said Ritz's support for same-sex marriage was part of what motivated to get involved with her campaign.
Schaler cautioned that even though Gregg is seen as too conservative by some Democrats, he will be tough to beat in a primary. Gregg is a more seasoned campaigner and fundraiser, and has close ties to organized labor. If Gregg is seen as too conservative, Tallian is likely to be viewed with equal skepticism because of her liberal positions.
"I think Karen Tallian is amazing. Unfortunately she is the pot princess here in Indiana," Schaler said. Tallian has been known best in recent years for her work on bills seeking to loosen Indiana's marijuana laws. "If Hoosiers are only halfway on marriage equality, where do you think they are on legalizing marijuana?"
In the upcoming Senate race to fill the seat left behind by retiring Republican Sen. Dan Coats, former Rep. Baron Hill is the only declared Democrat, but state Rep. Christina Hale, who was a vocal opponent of the religious freedom bill, is widely expected to run. Hale is an up-and-coming favorite of Democrats in Indianapolis. Though Hill's experience in Congress makes him an early favorite, Hale is expected to be a serious contender.
Hill, like Gregg, could face trouble galvanizing support among more progressive Democrats, but the relative absence of the religious freedom issue in the Senate race and Hill's longer time away from public office could give him more of a pass from Democrats if he demonstrates an evolution on the issue.
Local Democrats aren't the only ones paying attention to the issue in the Senate and gubernatorial primaries. National groups, including EMILY's List and Human Rights Campaign, also are keeping a close watch on the two races, and the opportunity to potentially support Hale, Ritz, or Tallian. Though EMILY's List's primary focus is on electing female Democratic candidates who support abortion rights, they've touted candidate's positions on gay marriage under the broader umbrella of gender equality.
"Indiana could use some common sense leadership from Democratic women leaders. We're keeping an eye on both the governor and Senate races and are excited about the opportunities in 2016," said EMILY's List spokesperson Rachel Thomas.