How the Supreme Court Could Make or Break a Congressional Primary
A pending Supreme Court decision on Texas's congressional maps could prompt another African-American-versus-Latino standoff in one district.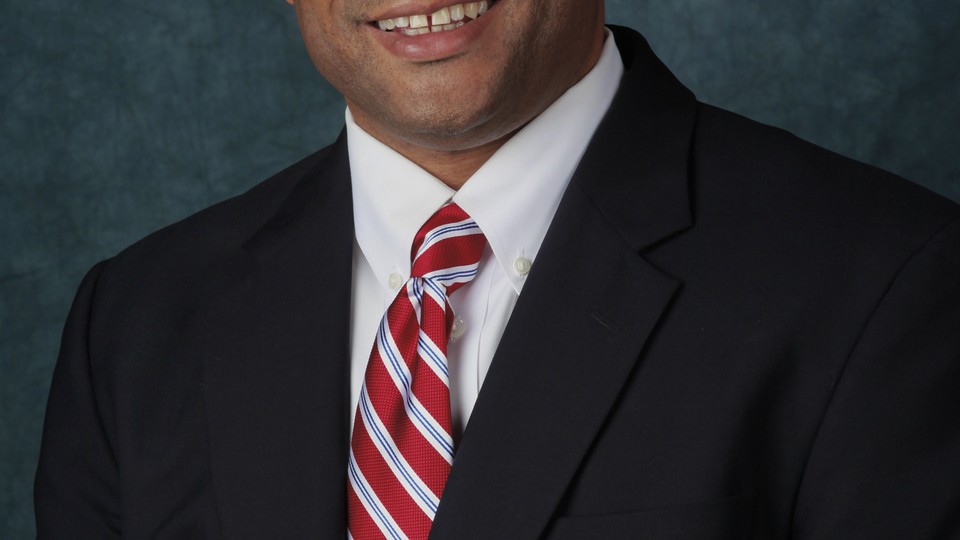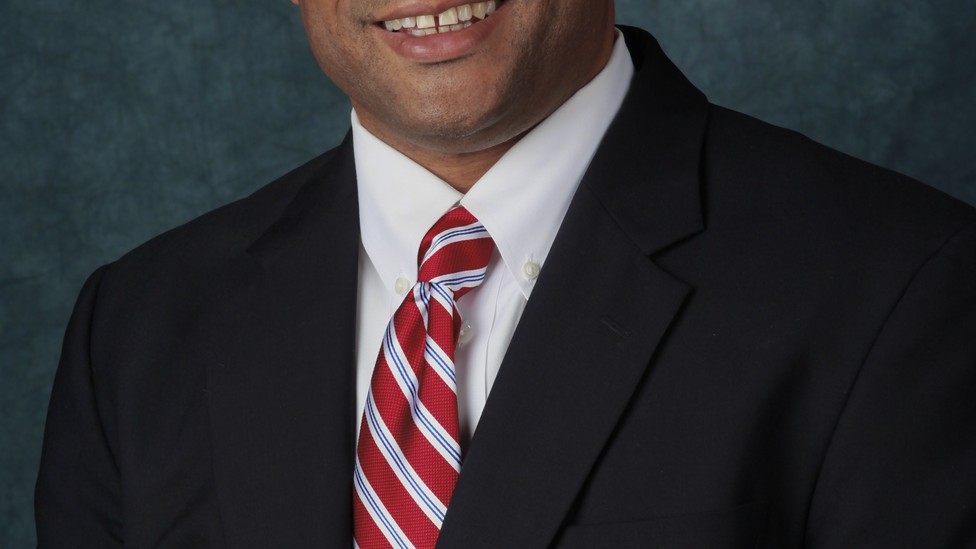 Domingo Garcia sees two paths to Congress. The tougher goes through Democratic Rep. Marc Veasey, the man who narrowly defeated Garcia in a 2012 primary for a new Dallas-Fort Worth congressional seat. On the other path, though, the Supreme Court creates a win-win scenario for Democrats in which Garcia and Veasey are drawn into separate congressional districts, each practically custom-made for them.
For both Democrats, it's clear which option is preferable. But until the Supreme Court rules sometime this month on Perez v. Texas—in which plaintiffs argue the state's Republican legislators discriminated based on race when drawing district lines—it won't be clear whether they'll get that opportunity.
In the meantime, a potential rematch between Veasey and Garcia illustrates the difficulties that low Latino voter turnout can cause for Latino candidates, as well as the complex debate over how to enforce Voting Rights Act requirements designed to ensure that minority communities can pick "candidates of choice" in certain elections.
Veasey, who is African American, represents a safe Democratic district that's 65 percent Hispanic and 16 percent African American. It was drawn specifically to consist mostly of Hispanic voters, in accordance with the Voting Rights Act. But both Veasey and Garcia see a problem with that: The district's overall population is mostly Hispanic, but among people who are actually of voting age, fewer than half are Hispanic. And considering that, according to the plaintiffs' argument, Republicans who drew the district intentionally included many of the least consistent Hispanic voters, the actual votes cast in any election tend to favor African-American or white candidates just as much as Hispanic ones.
In other words, it might look like a Hispanic-dominated district, but it didn't behave like one in practice, even though more Hispanics than usual voted in 2012. "I think 71 percent were first-time voters in 2012," Garcia said. "They never had a reason to vote because they didn't have an opportunity to vote for a Latino."
"It's misleading to just look at the demographic information in [the 33rd District]," said Matt Angle, a Democratic strategist, Veasey ally, and founder of the Lone Star Project, an advocacy group that supports drawing new congressional lines. "It's more than 60 percent Hispanic, but in primary elections, African Americans not only vote at a higher level than Hispanics, but in most cases they actually make up about 50 percent of the turnout."
That's the issue at the heart of the case, which could affect Veasey's district and one other district in Texas. The plaintiffs argue that Republicans not only gerrymandered for partisan purposes—which is perfectly legal—but that they did so based on race, packing largely non-voting Hispanics into one district to create only the appearance of an "opportunity district" for Hispanic voters to pick their representative. Several years ago, lawyers in another redistricting case pointed to one instance in which an attorney working for Republican lawmakers asked for data on voting-age Hispanic populations to see which areas could raise the total number of Hispanics in a district while lowering Hispanic turnout.
If the Court sides with the plaintiffs, the result could be another Democratic district in the area, one drawn to give African Americans the opportunity to elect a candidate of choice, and one drawn to afford Hispanics the same chance.
If the current map is upheld and Garcia decides to run—he said he'll wait until next month to decide—Veasey hopes to have a bigger advantage than in 2012, when he won the open-seat primary by 5 percentage points. Veasey's spent his two terms making inroads with Hispanic constituents, said campaign manager Jane Hamilton.
"African Americans turned out heavily in this primary, and he is the candidate of choice there. We don't see those numbers going down," Hamilton said. "If anything, he will see higher margins in the Hispanic community supporting him."
Garcia, meanwhile, hopes several factors play in his favor. First, he'll campaign longer than he did in 2012, when he entered the race just five months before the primary. And Hispanics comprise the fastest-growing portion of the district's population, so four years of population growth could boost his base of support, he said.
Although Garcia said he hopes to see a true majority-Hispanic district drawn, he actually had a role in creating the current district. The legislature's original maps after the 2010 Census were struck down in court and the two sides were ordered to draw new maps in 2012. Garcia served as cochair of the Texas Latino Redistricting Task Force, which helped draw the current map as a compromise with Republicans.
At the time, Garcia acknowledged that they "could do better," and the current lawsuit aims to do that. But considering that he entered the race just after the compromise was made, Garcia may have underestimated how unpredictable Hispanic turnout could be in the district he helped draw, Angle said.
"I do think Domingo thought he could win it," Angle said. "As many strengths as Domingo has, interpreting district maps is not one of them."
Regardless of his chances of winning, Garcia is not the kind of candidate anyone would like to face in a primary. He has acknowledged having a combative reputation as a state legislator and a campaigner. According to The Dallas Morning News, while protesting at Dallas City Hall in 1989, Garcia so greatly antagonized City Councilman Al Gonzalez that Gonzalez punched him in the gut.
So it's no surprise that both candidates see two separate districts as the ideal solution. Veasey's support is centered in Fort Worth, while Garcia's is around Dallas. Angle said the best possible Supreme Court ruling for the Democrats would mandate separate congressional districts for each city, and he's confident that both of those districts can coexist with a safe Democratic district for Rep. Eddie Bernice Johnson nearby. In other words, Veasey and Garcia are hoping for an extra Democratic district to be drawn out of the same metro area.
"Together [Dallas and Fort Worth] have almost the same population and area as Houston, and the demographics are similar," Angle said. "But Houston has two African-American districts and a Hispanic district. There is no reason why you can't draw similar districts" in the Dallas-Fort Worth area.