How States Are Working to Control Prescription Drug Costs
Washington is focusing on innovation, while states are putting their efforts into cutting costs.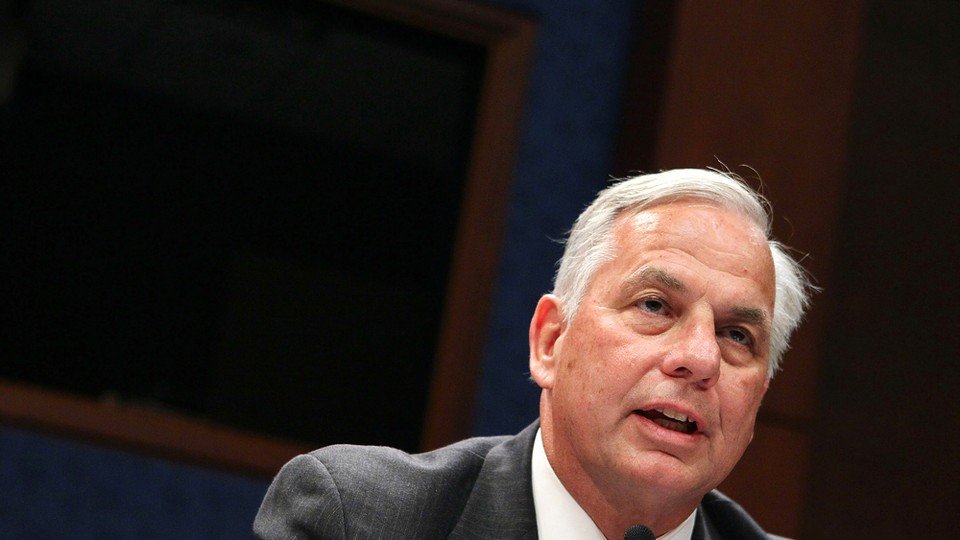 States are increasingly paying attention and taking steps to bring down the skyrocketing cost of prescription medicine.
Last month in California, the board of the state Affordable Care Act exchange—Covered California—voted to cap most specialty drug co-pays at $250 per month, the first exchange in the nation to set a limit.
"We had these barriers in place, and we were hearing from patients that were still cutting their meds in half, weren't getting their meds, and were afraid of things happening to them when they thought they finally had health insurance," said Liz Helms, president and CEO of the California Chronic Care Coalition, which worked with Covered California on the policy.
Prescription drug spending in the U.S. increased by more than 13 percent in 2014, largely due to a more than 30 percent increase in spending on specialty drugs, according to a report by Express Scripts, a pharmacy benefit management organization.
There are generally two types of legislation floating around: limits to co-pays, and drug production cost transparency laws.
This month, New York became the sixth state to introduce a version of the transparency legislation, joining California, Oregon, Massachusetts, North Carolina, and Pennsylvania. None of the bills have passed. The bills would require drug manufacturers to submit a report to the state outlining the total costs of production of pricey drugs and to publish this information on a public website.
PhRMA opposes the transparency legislation, citing legal and logistical concerns—and the view that it unfairly targets one part of the health care industry.
"These bills are looking at the cost of drugs without looking at what goes into creating them. The fact that nine out of ten compounds never make it to market is not accounted for in these bills," said Priscilla VanderVeer, senior director of communications for PhRMA. "And frankly, it would be very difficult."
State laws putting caps on co-pays have been more successful. Delaware enacted a law preventing co-pays from rising above $100 a month for a 30-day supply of any specialty tier drug in 2013. Louisiana and Maryland have passed similar laws, and Maine and Vermont have passed laws limiting yearly co-pays. New York passed a law in 2010 eliminating specialty drug tiers altogether.
"It's started to crop up within the past few years," said Leigh Purvis, director of health services research at AARP's Public Policy Institute. "I think it's gaining popularity as more and more states are being confronted with citizens saying, 'This is a real problem.'"
Action is being taken on the federal level as well, in a slightly different form.
In the House of Representatives, Energy and Commerce Chairman Fred Upton's medical innovation bill passed unanimously through committee. The bill, which Upton hopes to get through Congress by the end of the year, would support the creation of drugs, but does nothing to address their cost.
KJ Hertz, senior legislative representative for the AARP, is hopeful that cost controls will be added to Upton's legislation, dubbed 21st Century Cures, if and when the Senate produces its version of the bill. But House Democrats and Republicans seem divided over the necessity of cost controls.
During the legislation's committee markup, two amendments were introduced by Democratic members and withdrawn immediately—one requiring drug price transparency and another allowing the government to negotiate the price of prescription drugs through Medicare.
Upton thinks high drug prices will be reduced through a more streamlined, shortened development process under the legislation as-is and doesn't have any plans for legislation addressing cost specifically.
"It's going to get those drugs to market much—years —earlier, so that ought to reduce the cost," he said in an interview.
Democrats don't see cost legislation as likely to come up in the future either, but not because they don't want it to.
"I don't see it happening on the floor," said Democratic Rep. Gene Green, a cosponsor of the Cures legislation, of the transparency amendment. "The goal of this was research and getting pharmaceuticals from the lab table to the bedside. That's a whole different battle. Even though I support it, I don't see it happening on this. I don't see it happening in the Senate with a Republican majority either."
But he thinks it's an important issue worth tackling, and could impede the process of getting new medication into the hands of patients.
"If you don't have a Part D or you don't have a particular drug plan, no matter what the doctor prescribes, if you can't afford them you won't be able to take them. And that's the problem," Green said.
CORRECTION: A previous version of this story misstated Rep. Fred Upton's chairmanship.