House Passes Bill to Let States Ignore Obama's Climate-Change Rule
Under House bill, governors could opt out of power-plant regulations.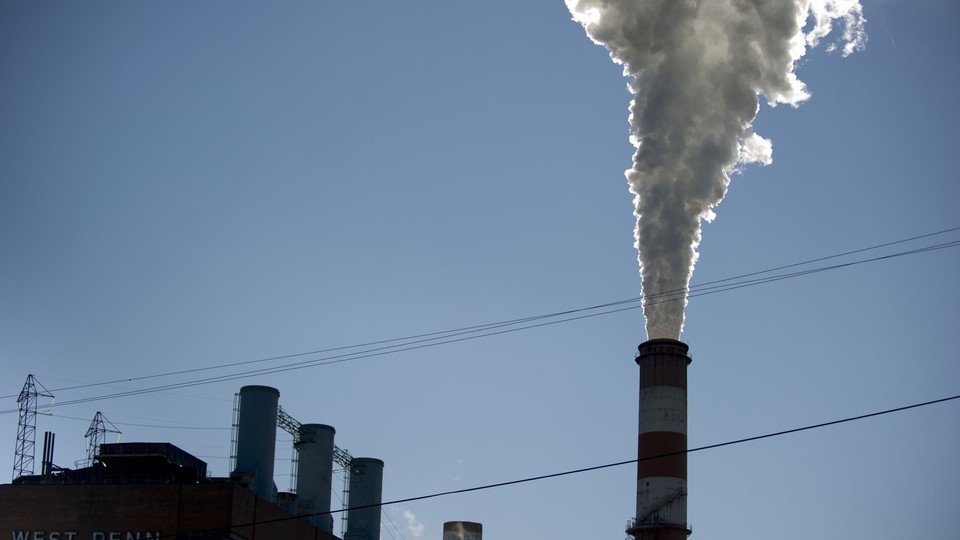 House Republicans advanced a bill Wednesday that would let states decide whether they want to follow upcoming Obama administration rules aimed at cutting climate pollution from power plants.
In a 247-180 vote, the House cleared a bill from Republican Rep. Ed Whitfield of Kentucky that would let governors opt out of the rules from the Environmental Protection Agency, which require states to limit carbon emissions from existing power plants. The bill would also delay implementation of the rule — set to be finalized this summer — until all legal challenges are settled, a process that could stretch on for years.
It's one of several attacks from Republicans on the power-plant rules, the centerpiece of President Obama's climate agenda. Industry groups and Republicans have said that the rule is a regulatory overstep that will cost jobs and raise electricity prices while delivering minimal environmental benefits.
Democrats, however, have vowed to protect the standards against Republican attacks, saying the final standards will save lives and provide a crucial weapon against climate change. Multiple Democratic amendments to the bill that would force governors to recognize the impact of climate change if they opt out were rejected by the House.
The White House has issued a veto threat of the bill.
The bill builds on a strategy promoted by Senate Majority Leader Mitch McConnell, who has urged governors to not comply with the EPA rules. Under the regulations, each state must craft its own compliance plan to meet separate emissions standards, with the EPA implementing a federal plan if a state does not comply. The Whitfield bill would bar any federal plan.
Indiana Gov. Mike Pence said on Wednesday that, barring massive changes in the final rule, his state would opt out of the plan. Wisconsin Gov. Scott Walker, a presidential contender, has indicated he would do the same, while Oklahoma Gov. Mary Fallin has officially promised to opt out.
The House will also debate a fiscal 2016 appropriations bill this week that would limit the EPA's ability to enforce the rule, although final votes on that bill will come after the July 4 recess.