House Intern Caught Carrying Gun Into Longworth Building
The intern for Rep. Lynn Jenkins tried to enter the building with an unloaded handgun.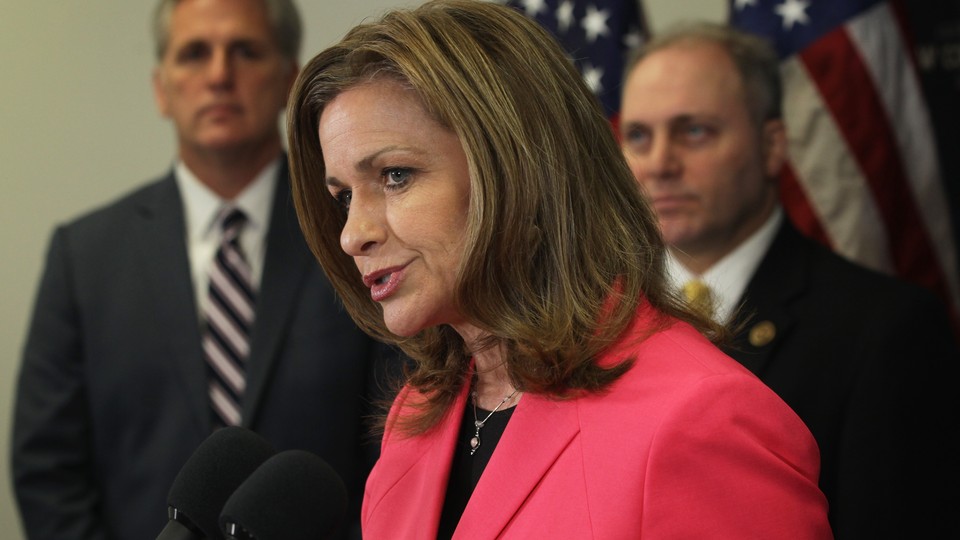 An intern in Rep. Lynn Jenkins's office was arrested Monday after he attempted to bring an unloaded handgun into the Longworth House Office Building.
Joshua Wheeler was placed on temporary leave, Jenkins spokesman, Tom Brandt, told National Journal. Wheeler, 25, of Atchison, Kansas, was arrested as he entered the New Jersey and C Street SE entrance of the Longworth House Office Building. Police found the gun during an administrative search required to enter congressional buildings, according to Capitol Police spokeswoman Lt. Kimberly Schneider.
Police discovered an unloaded Smith & Wesson 9 mm handgun. He was charged with carrying a pistol without a license and unregistered firearm, according to Schneider.
It's unclear why Wheeler was carrying the gun, though Brandt said the incident is currently believed to be an accident.
Wheeler started his summer internship with the Kansas Republican on May 18, according to Brandt.
"We obviously believe that he used poor judgment and was immediately placed on temporary leave as soon as we were informed of the arrest this morning," Brandt said, adding the office is cooperating with the Capitol Police on the incident.