House GOP's New Trade Plan Carries Risks
Republicans now want to move a "clean" fast-track bill, separate from worker assistance. But it's not clear whether that will fly in either chamber.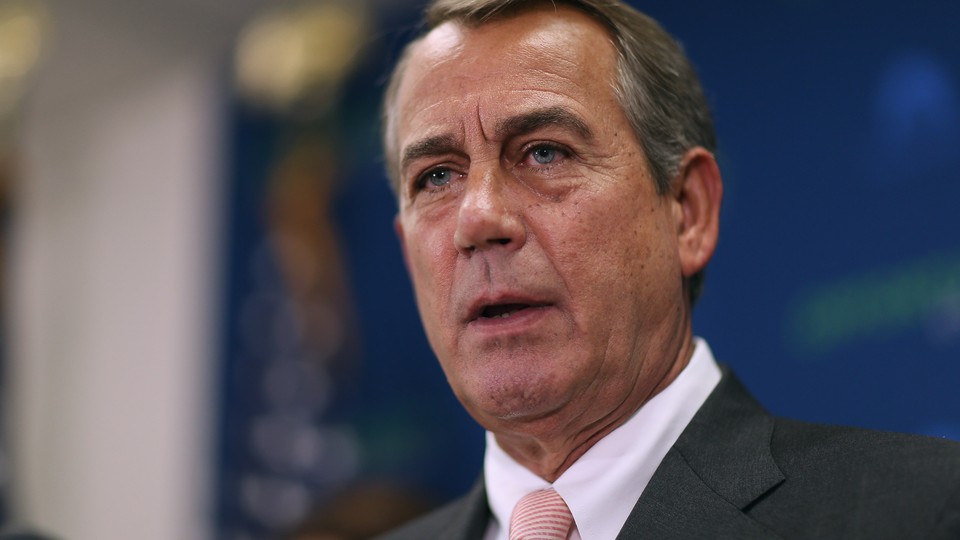 House Republicans have a new plan to move trade forward — one that will require cooperation from a fragile Capitol Hill coalition and a tough vote for their own members.
Within the week, GOP leaders plan to advance a "clean" Trade Promotion Authority bill, decoupled from a partner measure that derailed its passage last Friday. That second piece, Trade Adjustment Assistance, will then be added to a trade-preferences bill in the Senate — a key element to bringing aboard Democrats who have said they will oppose TPA without it. But that plan also could be tough for Republicans, many of whom backed the preferences bill but oppose TAA.
The plan will require the trust of several elements on Capitol Hill, a place where trust has been in short supply. Senate Democrats who had conditioned their TPA votes as a package deal with TAA must now believe GOP leaders when they say they will bring the aid bill back as soon as fast-track passes. Likewise, President Obama, who supports TAA but dearly wants TPA, would have to risk the former to get the latter. And pro-trade House Democrats risk further angering the progressive groups and labor unions that have gone all-out to stop TPA.
By separating the bills, Republicans remove Democrats' best chance to block TPA. (Most Republicans oppose TAA, meaning it needed Democratic votes to pass.) But they also risk losing their few allies on the other side of the aisle, many of whom are skeptical that TAA can get through a Republican Congress once Obama signs TPA.
In the House, GOP leaders can only afford to lose a handful of the 28 Democrats who backed TPA the first time around. While some, such as Rep. Gerald Connolly, said they could support a stand-alone measure, it's unclear how many of his colleagues share that position. Some have suggested that Republicans pair TPA and TAA into a single vote, forcing their members to vote for a program they dislike in order to pass the trade agenda they support.
The Senate is another challenge. Sen. John Thune of South Dakota said Monday that TPA would "probably not" pass by itself in the Senate unless there were assurances to take up TAA some other way. The assistance is crucial not only for Democrats, but vulnerable swing-state Republicans such as Ohio's Rob Portman, who said Monday that TAA is "very important" and "part of the balance" the Senate achieved. When asked if he would support just TPA, Portman said, "Hopefully, I won't have to make that decision."
And when asked Tuesday afternoon if he would be willing to take up a clean TPA bill, Senate Finance Committee Chairman Orrin Hatch said, "I'm not willing to talk about that right now.
"Take my word for it, this is not over," he added.
Most of the 14 Senate Democrats who voted for TPA said the paired TAA bill was crucial to earning their support. Republicans likely are trying to determine how many of them are amenable to letting TAA rise or fall on its own.
Even if GOP leaders deliver on their promise to hold a vote on TAA, there's no guarantee it would pass both Republican-controlled chambers once Obama signs TPA. Pro-trade Democrats have long used TPA as leverage to keep TAA alive, and many seem unwilling to give up that position.
But TAA cannot muster the support of many Democrats, either, as long as it remains paired with TPA, which most of them oppose. Last Friday, House Democrats voted against TAA by a 40-to-144 margin. TPA later passed with mostly Republican votes, though it could not advance on its own.
Meanwhile, intraparty tensions remained for Democrats on Tuesday.
Obama and House Minority Leader Nancy Pelosi have not talked in person since she rejected his appeal to the caucus to support TAA on Friday. But White House spokesman Josh Earnest said the disagreement has not dampened their relationship.
"President Obama and Leader Pelosi have demonstrated that they have a strong enough personal and professional relationship to withstand a difference, even on an important issue like this," Earnest said Tuesday.
Pelosi declined to talk about her interactions with Obama during a Tuesday interview with CNBC.
---
Daniel Newhauser contributed to this article