Handing Over the Keys to the White House
How George W. Bush and Barack Obama transferred power between their administrations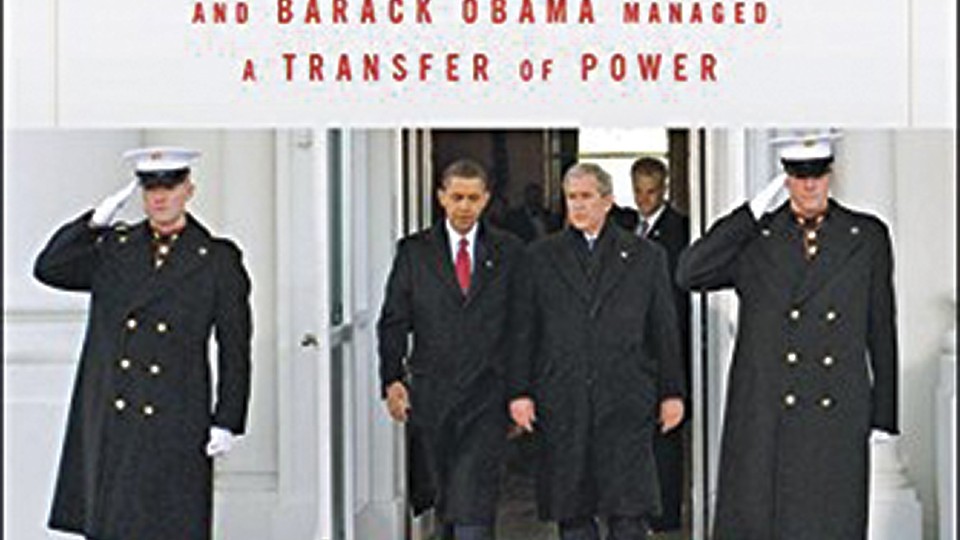 Before the Oath: How George W. Bush and Barack Obama Managed a Transfer of Power
by Martha Joynt Kumar
Johns Hopkins University Press, 2015
WHAT IT'S ABOUT
Using the transition between Presidents George W. Bush and Barack Obama, Kumar explores what it takes to transfer power from one commander in chief to the next. (Spoiler alert: Picking out new furniture for the East Wing is the least of it.) Kumar looks at what past presidents did and how the process has evolved. Through interviews with transition officials, analyses of legislation, and information culled from numerous other sources, she details the extensive steps that Bush and Obama took to guarantee a smooth transition of power between them and how those steps paid off in Obama's first 100 days in the Oval Office. Among the major revelations: In the final days of the Bush administration, Obama's and Bush's teams cooperated remarkably closely on policy matters related to combating terrorism and the financial collapse. In other words, "'one president at a time' is more a truism than a reality," writes Kumar.
TARGET D.C. AUDIENCE
Advance teams; historians; bureaucrats; post-2009 White House staffers; presidential campaigns; journalists mulling "measuring the drapes" stories.
BEST LINE
"Before President Bush involved the Obama and McCain camps, only President Truman had called for the early pre-election participation of both candidates and then he envisioned separate meetings."
TO BE SURE
Kumar goes to great lengths to argue for a well-planned transition that begins in earnest before Election Day. But there can be political costs to starting early, and the book tends to gloss over those. For example, Kumar downplays the backlash Mitt Romney faced when he started to name members of his transition staff during the election—a move that some said telegraphed overconfidence.
ONE LEVEL DEEPER
Anyone who aspires to be involved in a presidential transition someday would do well to note the advice in Kumar's book from those who have been through the process before. Practical recommendations include: Pick one transition leader on each side for the duration of the switch, prepare security clearances for potential government staffers early, draft memoranda of understanding between the White House and presidential nominees before Election Day, and much more.
THE BIG TAKEAWAY
A successful presidential transition requires significant preparation and constant communication between the White House and both political parties, starting long before Inauguration Day.