GOP's Benghazi Probe Ups Pressure on John Kerry as Team Clinton Returns Fire
Republican Rep. Trey Gowdy said he may call the secretary of State to testify about a lack of document production.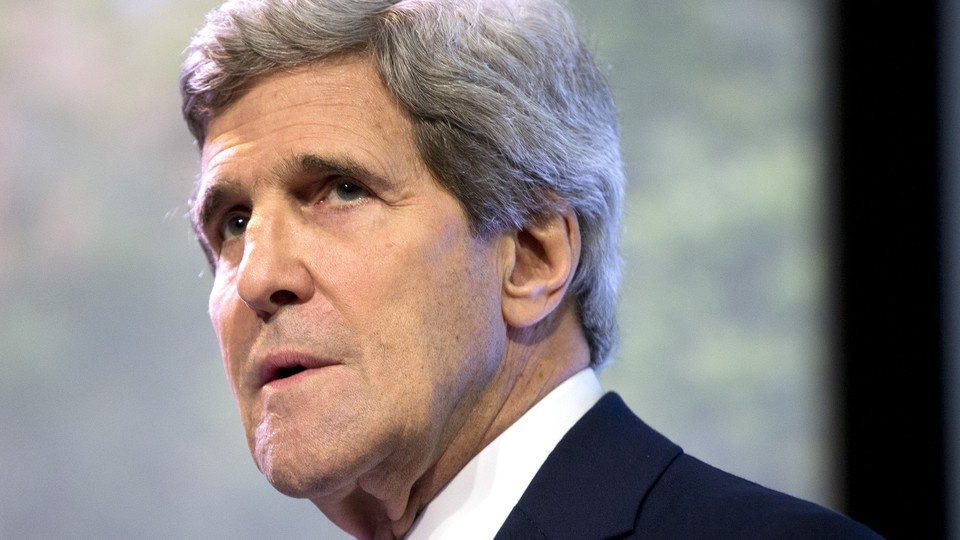 The chairman of the House Select Committee on Benghazi is threatening to bring Secretary of State John Kerry before the panel to explain what Republicans call a major failure to provide internal department documents that lawmakers have sought for months.
"I have met with Secretary Kerry's chief of staff privately, we talked on the phone last week, our next interaction will be public, and ... if I don't get satisfaction with that public interaction with his chief of staff, the next person to come explain to Congress why he has been so recalcitrant in turning over documents will be the secretary himself," Rep. Trey Gowdy said on the CBS's Face The Nation on Sunday.
Gowdy is seeking the emails of 10 top Hillary Clinton aides during her time as secretary of State, and says the department has provided just some messages from one of them. The extent of State's document production is important because Gowdy has said he will not call Clinton to testify until the lawmakers have documents they need to inform their questions.
Democrats contend that Republicans are delaying a hearing with Clinton and foot-dragging on the probe in order to push her testimony and the investigation further into the presidential election season. Clinton has said she's ready to testify.
But what Gowdy said Sunday sought to put the burden on the State Department, stating that "I am happy to conclude this investigation just as soon as John Kerry decides that he is going to give us the documents that we are entitled to."
A State Department spokesman said Sunday that the department will "continue to be as accommodating and as transparent as possible" with the committee, and defended the disclosures to date.
"We've produced tens of thousands of pages of emails and"Ž documents to satisfy their requirements, including from Secretary Clinton and all of the individuals identified in the Committee's document requests," Alec Gerlach said.
Clinton's campaign, meanwhile, sought to play political offense Sunday, accusing Gowdy and Republicans of "clinging to their invented scandal."
John Podesta, the chairman of Clinton's White House campaign, issued a statement Sunday morning criticizing the latest GOP-led probe of the 2012 attack in Benghazi that killed four Americans.
"If Representative Gowdy is going to continue his taxpayer-funded campaign, he needs to explain himself. He needs to explain what wasn't satisfactory about seven previous congressional investigations, the independent and exhaustive findings of the Accountability Review Board, and the conclusions of his Republican counterparts on the House Permanent Select Committee on Intelligence and on the House Armed Services Committee, both of which found no wrongdoing," Podesta said.
However, the GOP probe got new political oxygen late last week with the revelation that Clinton family confidante Sidney Blumenthal provided certain emails to the panel that State could not find among the messages that Clinton provided the department from her private server last year.
State said all or parts of 15 of those exchanges were missing, fueling questions and criticism of Clinton's claim that she provided State with a complete record of her work-related emails.
"She said the public record was complete. You'll remember that in her single press conference she said that she had turned over everything related to work to the Department of State. We know that that is false," Gowdy said.
On Friday, a separate State Department spokesman said it's unclear whether there may be other work-related emails that Clinton did not provide.
"We don't know the degree to which there may be other emails that another third party may have, in this case Mr. Blumenthal, that we do not have," spokesman John Kirby told reporters.