GOP Lawmaker: Nazi Propaganda Chief Would Be 'Proud' of Labor's Fast-Track Message
Rep. David Schweikert cranked up the already heated battle over free trade.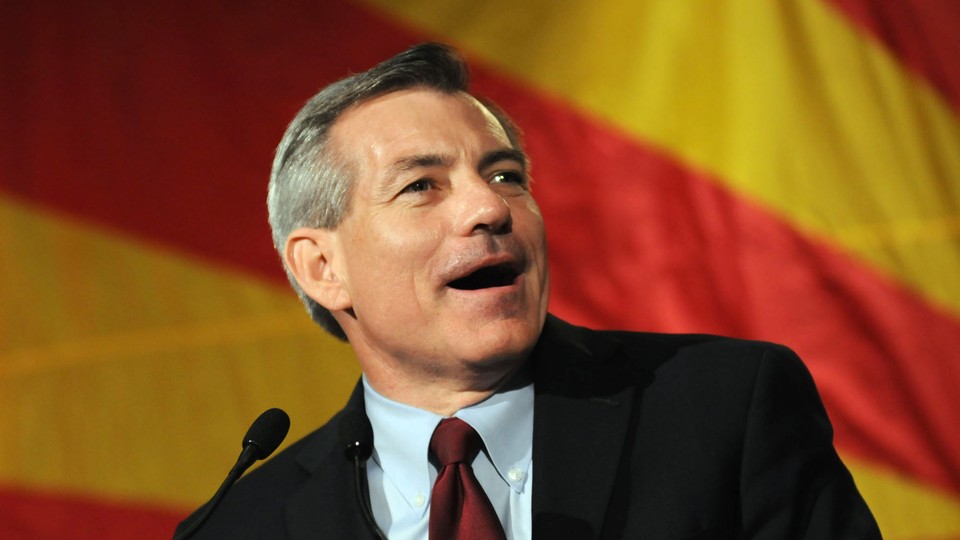 Republican Rep. David Schweikert of Arizona began his remarks during Friday's pitched battle over free trade with a question.
"Have you ever had one of those moments when you are compelled to come running down here and come up to the mic just because you are so enraged with the duplicity of some of the things you are hearing?" said Schweikert, who was elected in the tea-party wave of 2010.
For Schweikert, the battle over fast-track trade powers is one of those moments. He proceeded to compare labor unions' message to the work of Joseph Goebbels, who was Adolf Hitler's Nazi propaganda minister.
"Some of the crazy things I'm seeing put out in the media by Big Labor—the willingness to make up stories, to make up facts—Goebbels would be very proud of them," he said.
He argued that trade deals benefit the economy and said "crazy" claims made by opponents of NAFTA didn't hold up.
The House was slated to take nail-biter votes Friday on a package of trade bills.
The centerpiece was a plan that would give the White House power to steer a huge free-trade deal with Asia-Pacific nations through Congress on an up-or-down vote with no amendments.
The free-trade measure is tethered to a fight over legislation on aid for U.S. workers displaced by global trade.