Former Iowa Governor Quietly Plotting a Congressional Comeback
Democrat Chet Culver is talking to supporters about running for Congress in 2016, a rare move for a former chief executive.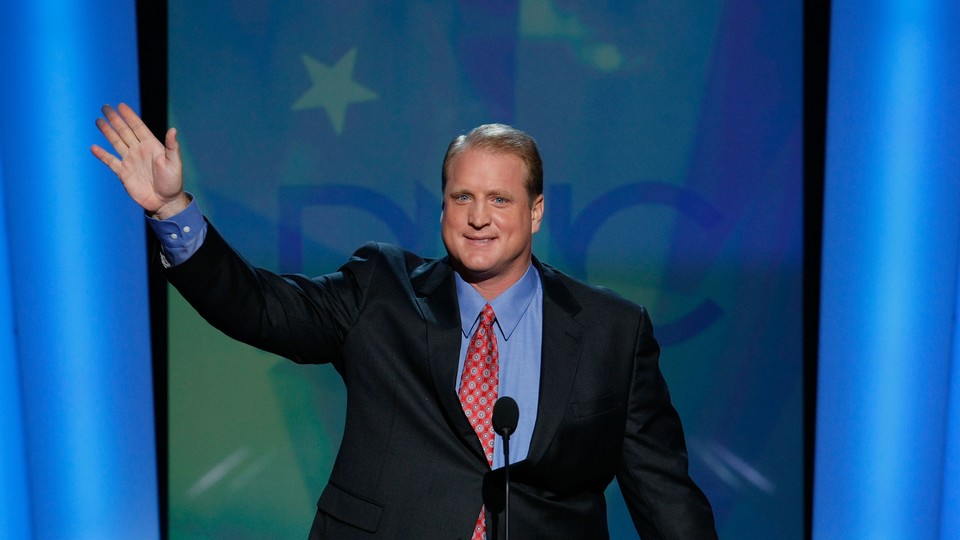 Former governors rarely run for the House of Representatives. It's even rarer for such high-profile politicians to do it quietly.
But former Iowa Gov. Chet Culver, a Democrat who lost his reelection bid to Republican Terry Branstad in 2010, has kept a low profile since that stinging defeat, even as he works behind the scenes to potentially reboot his political career. Culver has made few appearances at political events or fundraisers. His business, a renewable-energy consulting firm, is low-profile for an ex-politician, and difficult to contact.
But Culver is quietly working his old connections to explore the possibility of a congressional run in 2016.
"He's been doing a lot of outreach to a lot of different kinds of people to gauge whether or not there would be support for a run," said Norm Sterzenbach, who was the deputy campaign manager on Culver's first, winning gubernatorial campaign in 2006. "I think, from what I understand, he's been finding a lot of support among the people he's been speaking to."
Yet Culver, who once roamed Iowa with state troopers and aides at his side, has been something of an invisible man even as he floats the idea of running against freshman Rep. David Young, a Republican from outside Des Moines. Many Iowa Democrats say they still haven't heard much about the former governor's potential campaign—or even heard from him, for that matter, since his name began circulating the congressional rumor mill with a Des Moines Register report in January.
That includes Tom Henderson, the Democratic Party chairman for Polk County, Iowa's most populous county and the district's Democratic base. Henderson said he hasn't personally heard from Culver. (Culver declined an interview request.)
"He's kind of new to this equation," Henderson said. "It's not unusual to kind of withdraw from politics for a while and then possibly reenter the arena, but he has been kind of quiet since leaving the governor's office."
That's not the only factor standing in the way of a possible Culver comeback. Pat Rynard, a former Democratic campaign staffer who now runs the political blog Iowa Starting Line, said there isn't a "groundswell" of support from Democrats who are itching for him to return to Iowa politics. Tensions still linger, Rynard said, after Culver rejected a bill in 2008 that would have granted public-employee unions more control over contract negotiations.
"There's still a decent number of people who aren't too happy about his time as governor—especially labor's still very frustrated over his veto of the 'fair share' bill," Rynard said. "Since he hasn't been out there so much, it really is kind of hard to tell what Democrats' reaction will be to him."
But Democrats all agree that Culver has strong name recognition and a fundraising network—both inside and outside Iowa—that befit a former governor and could propel a House campaign. Not only did Culver serve one term as Iowa's chief executive from 2007 to 2011, he was a two-term secretary of state prior to that, and his father, former Sen. John Culver, served in both chambers of Congress.
"I just think he'd be very formidable in a primary," said Democratic consultant Jeff Link. "I think there are some activists and particularly some labor leaders who would probably be less enthused, but I think by and large, rank-and-file Democrats have a good feeling about Culver."
The Democratic Congressional Campaign Committee declined to comment on whether it has spoken to Culver about competing in the 3rd District. With all of Culver's conversations taking place behind the scenes, it's unclear both if and when he might decide to run. But Sterzenbach said Culver's status as the one-time top Democrat in Iowa means he has the luxury of taking his time.
Iowa Republicans also haven't heard much about Culver's political future, but they don't deny his fundraising and campaigning advantages.
"I personally think he is probably one of the more talented general-election campaigners that the Democratic Party has," said Craig Robinson, a former political director for the Iowa GOP who now reports at The Iowa Republican. "I just think that he has a lot of intangibles you look for in congressional candidates."
But there is the matter of Culver's 100,000-vote loss to Branstad in 2010, after the state suffered through the nationwide economic crash and budget difficulties during Culver's term. "Here is someone who is so desperate to get back into office, and he'll jump at the opportunity to run no matter where it presents itself," said Matt Strawn, former Iowa GOP chair. "I just don't view his political and governing record as an asset."
Another Republican said that Culver would attract renewed interest in Young's congressional race—that is, if the guarded ex-governor ever goes public with a campaign.
"People will understand that this race is important all over again," said David Oman, a one-time cochair of the state Republican Party. "We had to work very hard to keep the seat in Republican hands ... and we'll have to work hard again."