Fiorina Calls Confederate Flag 'Offensive to Many'
But the Republican presidential candidate says it's up to South Carolinians whether or not the flag still flies in their state.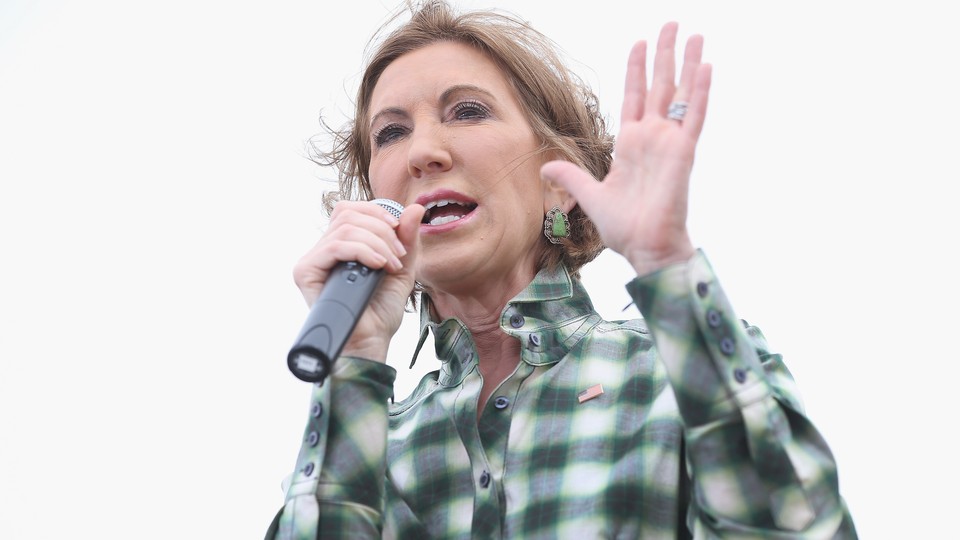 Republican presidential hopeful Carly Fiorina said Saturday that while she personally believes the Confederate flag is a symbol of racism, it's up to the people of South Carolina to decide whether to stop flying the flag in the state.
"I think it's clearly a symbol that is very offensive to many, but my personal opinion is not what's relevant here," she told reporters at the Faith and Freedom Coalition's "Road to Majority" conference in D.C. "What's relevant here is what the people of South Carolina choose to do next."
Earlier Saturday, 2012 GOP presidential nominee Mitt Romney tweeted that the Confederate flag should be taken down in South Carolina. His comments came just days after nine African-American churchgoers were shot and killed during a Bible study in Charleston.
Asked if she agreed with Romney's statement, Fiorina replied: "Personally I do agree with him, I think it is up to the people of South Carolina, however."
Fiorina went on to decry politicians who are using the tragedy to sow "division" in the country, including President Obama and Democratic candidate Hillary Clinton. "I'm so disappointed that we're blaming anything other than the evil in this young man's heart," she said. "This is a time for the nation to try and heal."