Do Students of Color Need Leaders Who Look Like Them?
More than half of American public school students are children of color. Some argue that those running the schools should reflect the student body.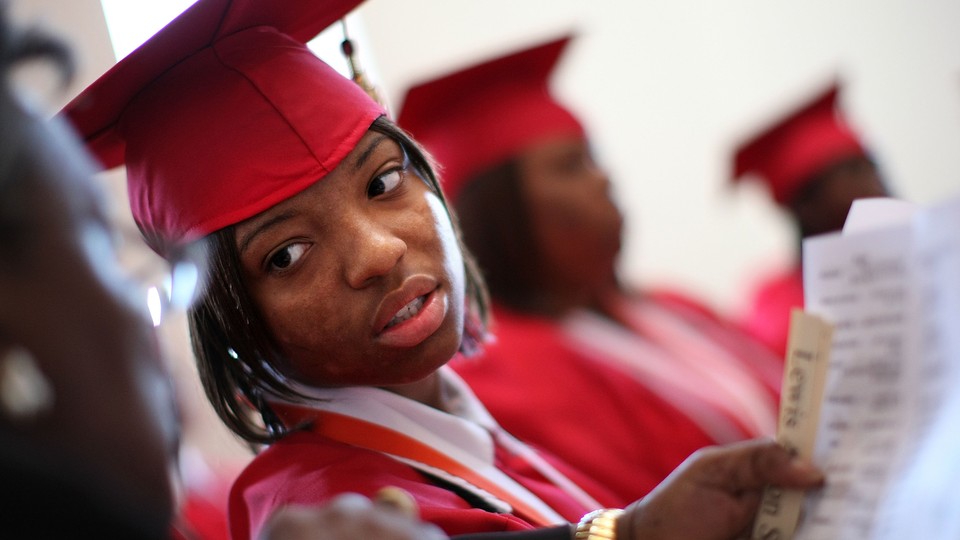 When the number of non-white public school students surpassed white students for the first time last year, it made headlines across the country. But few people asked the next natural question: How many people of color run these schools? The answer is, not many.
Though ethnic minorities make up more than 50 percent of public-school classrooms, only about 6 percent of school superintendents are not white, according to The School Superintendents Association. That number has hardly budged in recent years, increasing only one percent between 2000 and 2010.
Closing that gap is crucial to improving educational outcomes for students of color, says Dan Domenech, executive director of The School Superintendents Association.
"We are nowhere near representing the population that is in our schools," Domenech says. "These students need role models. When they see a brown or black face walk into their classroom, especially as the superintendent, they think 'wow, that could be me.'"
The problem really comes down to graduation rates, Domenech says. Latinos and blacks are the least likely to graduate from high school, the least likely to go to college, and the least likely to finish their degree—and those who do probably don't want to take a low-paying job as a teacher, Domenech says.
"The pool of candidates narrows and narrows until it becomes almost negligible," he says, adding that the long-term solution is to improve graduation outcomes.
In the short-term, the superintendent association is launching two superintendent certification programs in partnership with Howard University and the University of Southern California. The Urban Superintendents' Academy will begin this fall, focusing on recruiting, training, and mentoring educators who represent underserved communities.
That would increase the number of superintendents like Juan Cabrera, who is one of only a handful of Latino superintendents in Texas. He grew up along the U.S.-Mexico border and now runs the El Paso Independent School District, which is 83 percent Latino. The lack of diversity in school leadership in a state like Texas alarms Cabrera, who recently helped launch the Texas Association of Latino Administrators and Superintendents.+ Juan Cabrera, superintendent of the El Paso Independent School District, is looking for ways to develop the next generation of Latino school leaders (Courtesy of the El Paso Independent School District)
Among other issues, he says Latino educators face stereotypes that others don't.
"There is probably a sector that thinks we're not capable of running a school system," Cabrera says. "I don't want to be the token Latino running the district because we are a majority-Latino district. I want us be thought of as sophisticated and professional, irrespective of our color or the city."
He hopes the association of Latino administrators will encourage more Latino educators to take the helm of Texas public schools. So far, they have 15 mentors working with administrators across the state.
When superintendents come from the same background as their students, they better understand their needs, he says.
"Culturally, on the empathy side, growing up in a poor south Texas town and having many family members living at or below the poverty line allows me to empathize with many youth coming into our classrooms," Cabrera says.