Consultants and Lobbyists Around Capitol Hill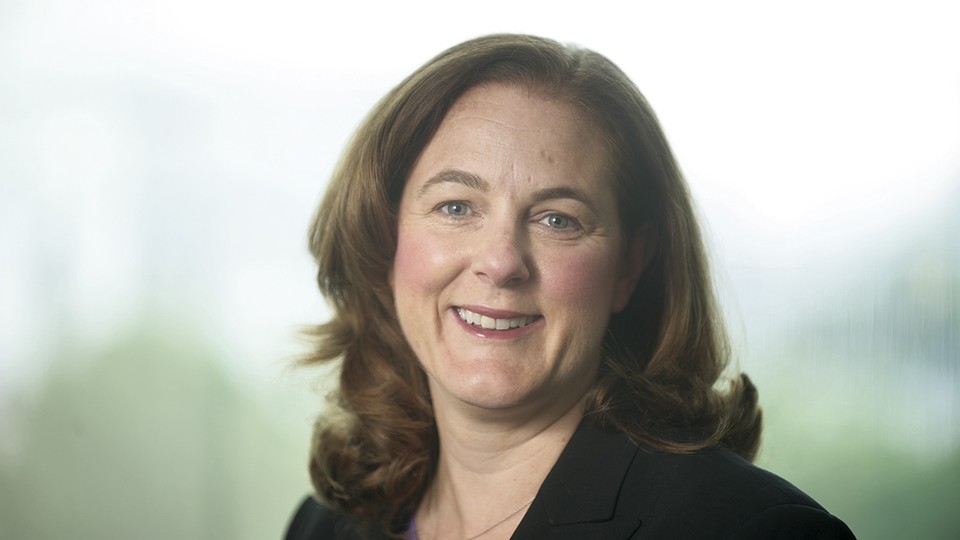 CONSULTING GAME
Jennifer Griffith
The Petrizzo Group
Jennifer Griffith is the co-leader of government relations for the Petrizzo Group. (Chet Susslin)Jennifer Griffith learned many things in her two and a half years as chief of staff to Senator Maria Cantwell of Washington state—not the least of which was flexibility, she tells me. "I'd walk into the office and have this great plan, and then I'd say: 'Oh, well, that can be tomorrow's plan. Today, I need to deal with this.'"Š" In February, Griffith, 43, left the vicissitudes of being a Hill staffer behind and became the Petrizzo Group's woman in D.C., where she now serves as coleader of the firm's federal-government-relations practice. "It was a great fit," the Olympia, Washington, native says of her move to the small, mostly Seattle-based consulting group, which specializes in health care and life-sciences-related issues. Her clients represent "the issues and the institutions that I care about the most," she says. In her new post, she is working on issue advocacy, legislative interpretation, and coalition development for clients based mostly in the Pacific Northwest.
AT THE BARJim BrandellDykema
Jim Brandell is the government policy adviser for Dykema. (Chet Susslin)Jim Brandell grew up in Mount Pleasant, Michigan, and throughout his career, he has maintained strong ties to his home state. His first internship was with John Engler, then a Michigan state senator. And for more than a decade, he served as chief of staff to Rep. Dave Camp, formulating legislative and political strategy and managing staff for the Michigan Republican. For some of that time, Camp served as chair of the House Ways and Means Committee, and when Camp retired, Brandell, 46, looked for a job that would let him keep his connections to Michigan and the committee's key issue areas. He found it in Dykema, a Michigan-founded law firm where he leads a small team of federal-affairs lobbyists in the D.C. office. He enjoys working on issues "under the jurisdiction of Ways and Means"—including tax, trade, and health care matters. In his spare time, he's working on a doctorate in public policy and training for his first full Ironman Triathlon to raise money for the Leukemia & Lymphoma Society.
CONSULTING GAMEJon WentzelBurson-Marsteller
Jon Wentzel is the executive vice president and U.S. chief client officer of Burson-Marsteller. (Chet Susslin)This past March, Jon Wentzel became Burson-Marsteller's first U.S. chief client officer—a sort of national best-practices guru for client service at the PR firm. His job, he says, is to identify the things that employees are doing right and make that information accessible so that their peers can use it. "It's allowed me to take my passion, which is client service, and the skills I've honed over 20 years, to focus on helping Burson build long-lasting relationships with our clients," says Wentzel, who previously worked at Ogilvy Public Relations. And one of the best ways to do that, he says, is to "build the next generation of client-service leaders." Wentzel, 46, was born in Omaha, Nebraska, where his parents owned an independent bookstore. But after living in Washington for 24 years, he considers the District home.