Congressional Republicans Huddle on Obamacare Fixes
Members of both the House and the Senate will be briefed by leadership today about progress on their party's post-King plan.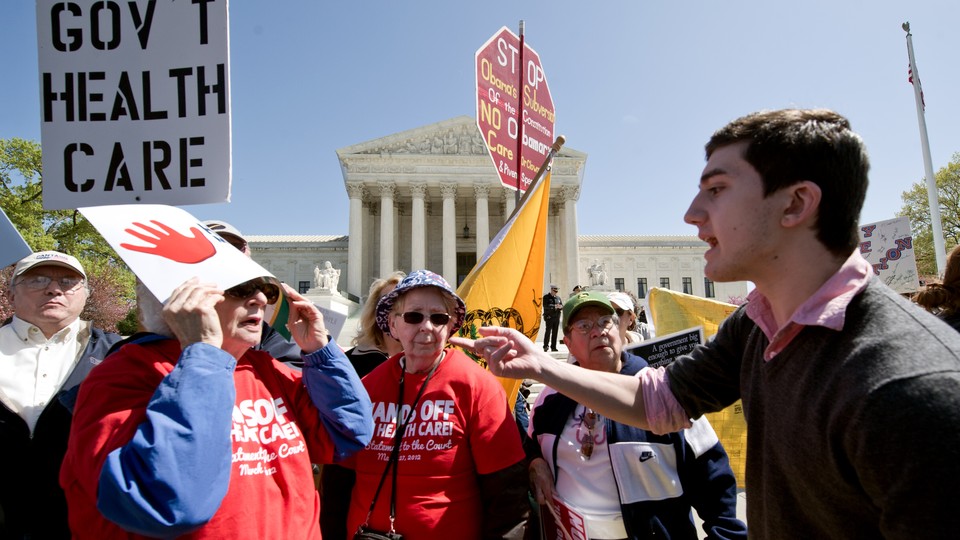 House and Senate Republican leadership will brief members today about progress on plans to deal with Obamacare in case the Supreme Court blows a hole through it this month.
Several GOP proposals have already been put forth, either formally introduced as legislation or floated in op-eds. Leadership has said a final plan will not be put forth until after the Supreme Court decision is announced.
"Republicans have been working for months to protect families from the consequences of Obamacare. They have had and will have a series of briefings on the issue. "ŽThey are going to meet today. They are focused on protecting Americans, providing a bridge from Obamacare, and empowering the states," said a spokeswoman for Sen. John Barrasso, who has been heading up the Senate efforts, in an email.
The Supreme Court case, King v. Burwell, is brought by conservative opponents of the law and challenges the legality of subsidies offered on federal exchanges.
To date, post-King plans generally have taken two forms: extension of subsidies with extra shots fired at Obamacare, and full repeal-and-replaces of the law. Senate leadership has expressed confidence that the party will be able to unite under one proposal if and when it's needed.
It is not expected that a final plan will be released in the House today, and leadership from both parties has downplayed the significance of the meetings.