Blumenthal to GOP: Release My Benghazi Deposition
The longtime Hillary Clinton ally complains about leaks, wants the full transcript of his interview with the select committee made public.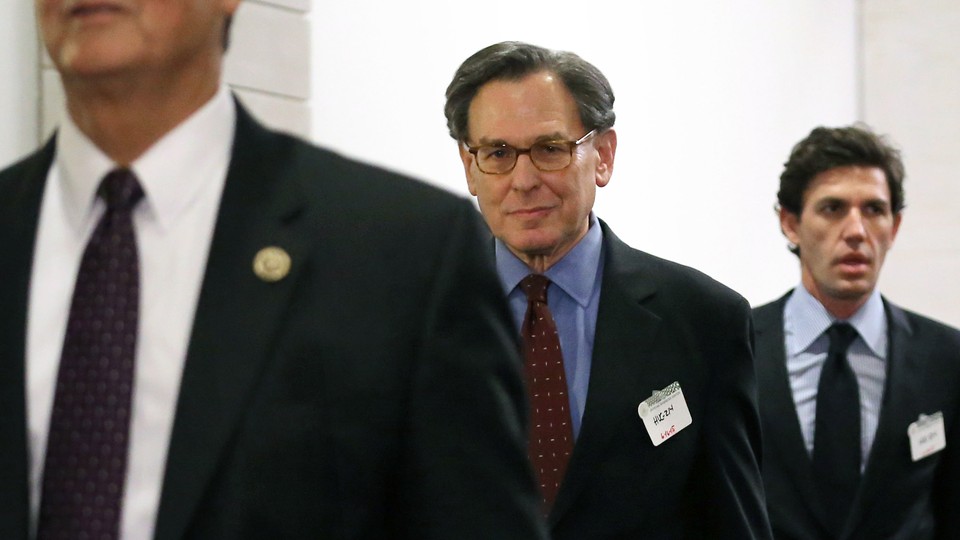 The lawyer representing Sidney Blumenthal is pressing the GOP leader of the House Select Committee on Benghazi to release the full transcript of the longtime Clinton family ally's deposition before the panel on Tuesday.
James M. Cole, in a letter to Rep. Trey Gowdy on Friday, asks for "immediate release" of the transcript of the daylong grilling, a request that joins a Democratic push for the transcript to be made public.
"There have been numerous leaks about his emails and testimony, many of which have given an inaccurate account of what occurred in the deposition. It is unfair to my client, to the work of the Committee, and to the public to allow this inaccurate record to persist," wrote Cole, a former deputy attorney general.
Blumenthal, a longtime confidant of the Clinton's, sent then-Secretary of State Hillary Clinton a suite of intelligence memos about Libya in 2011 and 2012. Blumenthal told the panel that the memos, which Clinton circulated to top aides, were written by a former high-level CIA officer.
The letter cites several press accounts based on the release of select emails and details about the deposition, and says they are "creating an incomplete and unfair narrative about the deposition, Mr. Blumenthal's knowledge about Libya, and the tragedy that occurred in Benghazi."
Gowdy has said he plans to release emails with Clinton, the front-runner for the Democratic presidential nomination, that Blumenthal recently turned over to the committee that were not part of the State Department's prior production of Clinton's Libya-related messages.
But Gowdy has not said whether he would agree to the transcript's release.
Blumenthal himself is a veteran of political jousting via the media, and became well-known during the Clinton administration for his offensives against those who accused Bill Clinton of wrongdoing.
His correspondence with Hillary Clinton, similarly, show his work to parry GOP attacks against the administration in the wake of the fatal attacks in Benghazi that killed four Americans, including Ambassador Christopher Stevens. An Oct. 1, 2012 email from Blumenthal to Clinton, with the subject line "H: Romney's last gambit. Got done and published. Sid.," passed along a piece in Salon about then-candidate Mitt Romney's plans to go after Obama over the Benghazi attack.
Blumenthal has worked for the Clinton Foundation and has consulted for the pro-Clinton groups Media Matters and American Bridge, according to press accounts.
Gowdy's office did not immediately respond to a request for comment.