An Adelson Backs Lindsey Graham for President
But it's not the one every Republican presidential candidate is vying for.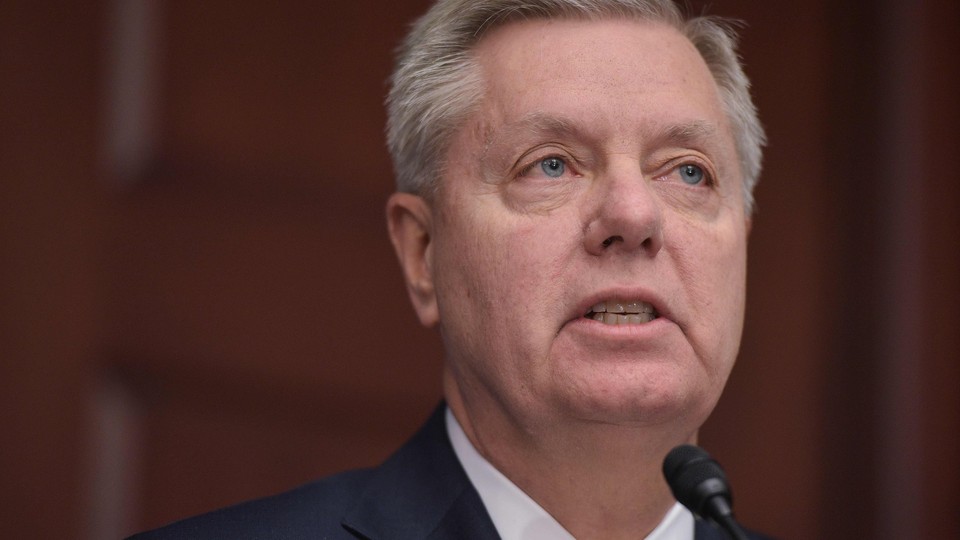 Sheldon Adelson, the Las Vegas casino magnate and highly sought-after Republican mega-donor, still isn't sure which Republican presidential candidate he will back for the nomination in 2016. But Adelson's younger, lesser-known brother has lent his support to Sen. Lindsey Graham's long-shot White House bid.
Graham named Lenny Adelson, along with 38 others, to his long-shot campaign's national finance committee on Thursday.
Lenny Adelson typically keeps a much lower political profile than his brother. While Sheldon Adelson and his wife Miriam gave nearly $100 million in disclosed contributions to conservative outside groups during the past two election cycles, the only disclosed federal donations Lenny Adelson made during that time frame were a pair of contributions to two House candidates—one Republican and one Democrat—in his home state of Massachusetts, according to records maintained by the Center for Responsive Politics.
Sheldon Adelson's net worth currently stands at $29 billion, but little is publicly known about his brother's finances. A press release issued by the Graham campaign didn't specify Lenny Adelson's current occupation, and a 2014 Federal Election Commission filing listed "Adelson Graphics" as his employer.
Lenny Adelson does not tend to get involved with his brother's business affairs. But he did originally introduce Sheldon Adelson to Hong Kong businessman Richard Suen, who is now suing him. Suen claims Sheldon Adelson owes him more than $300 million for helping his company, Las Vegas Sands Corp., secure a license to operate a casino in Macau in 2002. The trial is still ongoing.
Lenny Adelson, as well as a spokesman for Sheldon Adelson, could not immediately be reached for comment.
Just about every GOP presidential hopeful has aggressively courted the elder Adelson, who bankrolled a super PAC during the 2012 primary campaign that kept Newt Gingrich afloat. But he hasn't committed to backing anyone just yet. Adelson did, however, co-chair a fundraiser for an exploratory committee Graham set up in March.
Aside from Adelson, Graham's list of national finance committee members features a few other notable names. Jeff Immelt, the chairman and CEO of General Electric, and Ronald Perelman, the CEO of MacAndrews & Forbes, Inc., are among the committee's co-chairs.
"We are thrilled to have such strong support from these individuals who believe that Senator Graham is the candidate best equipped to address the issues facing our nation," said Graham spokeswoman Brittany Bramell.
CORRECTION: An earlier version of this story incorrectly identified Ronald Perelman as the CEO of Forbes. Perelman is the CEO of MacAndrews & Forbes, Inc.