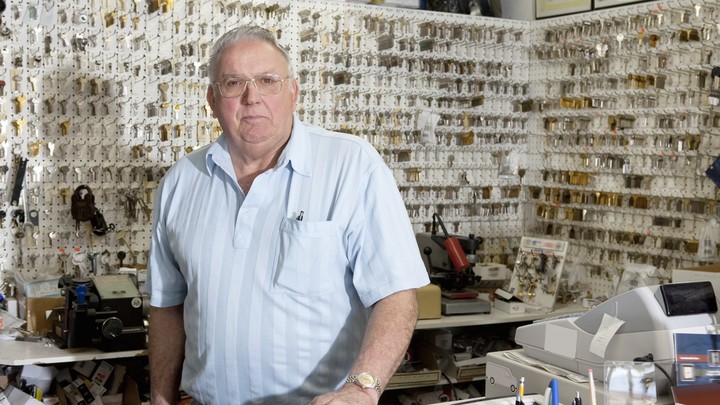 Ah, the small business owner. Oft-celebrated in the economy for his resilience and success—a representation of the American workforce. That is, if you're talking about entrepreneurs that are white, married, have a college degree, and are over the age of 50.
This is the only group of entrepreneurs (individuals who identify as "self-employed") that have enjoyed any sort of sustainable growth in the last two decades. According to a Center for American Progress study, entrepreneurship has been concentrated since 1998 among households with residents over 50. Even in that group, it's only the small subset of college-educated, married Caucasians that are flourishing in the ranks of the self-employed. Among older entrepreneurs, 80 percent are married and 90 percent are white. This specific demographic makeup changed very little in that time frame.
So while the share of all older households in the world of entrepreneurship grew, the representation of other groups—including minorities—did not. Entrepreneurship among younger households, the study further finds, has fallen between 1989 and 2013.
Looking at Federal Reserve data, the study focuses more on why older households have been successful at getting into entrepreneurship than why younger—or minority—households have not. As it so often does with issues of economic inequality, the answer goes back to the wealth gap. There is a direct correlation between wealth inequality and the lack of distribution of entrepreneurship, say the authors of the study.
Older households have more collateral to draw from in order to start or expand their own businesses. As the study notes:
In 1998, the median amount of collateral also hit close to a low point with a real amount of $57,181 in 2013 dollars and trended upward in subsequent years, hitting a record median amount of $200,000 in 2013.
More wealth acts as an "income buffer" against risky business decisions. Wealth gives entrepreneurs the opportunity to start a business. So while there are plenty of private and public programs targeted at increasing the number of minority and women small business owners, their success may be limited unless those groups also are able to build more wealth. Until then, the face of American entrepreneurship will remain an older white man's.
We want to hear what you think about this article. Submit a letter to the editor or write to letters@theatlantic.com.