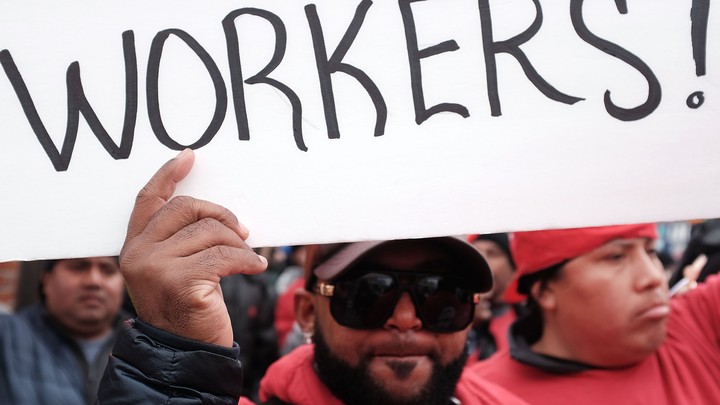 When Bernie Sanders announced his bid for the Democratic presidential nomination last week, he took aim at one popular target: the wealthy. The populist message lambasting the very rich getting richer while everyone else stays stagnant has been a major theme in the national economic conversation over the past few years. It was at the heart of the Occupy Wall Street movement and more than a few Democratic campaigns. But that message may not be as effective as Democrats think.
According to a new Wall Street Journal/NBC News poll released Monday, Americans are more concerned about the middle and working class getting ahead financially than the staggering income gap in the country. And Americans agree by a substantial margin—68 percent to 28 percent.
There is a divide, though, between Democratic and Republic primary voters and among younger and older Americans. Both Democrats (37 percent) and Americans aged 18 to 34 (39 percent) are more concerned the income gap than their counterparts.
It's not as if economic mobility has gone completely ignored on the national stage. Congressional Democrats this week said they want to raise the minimum wage by 2020, while President Obama has made efforts to close the education gap among minorities, which could boost class mobility. The recent round of national protests urging McDonald's to raise its minimum wage to $15 an hour were also focused on moving the working poor into financial stability—not on closing the overall income gap.  
The poll—which was conducted between April 26 and April 30 among 1,000 adults, and has a margin of error of 3.1 percentage points—should, however, get serious attention from Democratic presidential candidates heading into the 2016 election. Economic mobility can be a populist issue. But it's a rallying cry that requires a different script.
We want to hear what you think about this article. Submit a letter to the editor or write to letters@theatlantic.com.