Supreme Court Won't Hear Case Involving Scott Walker's Fundraising
The justices rejected a legal challenge from one of Walker's closest allies.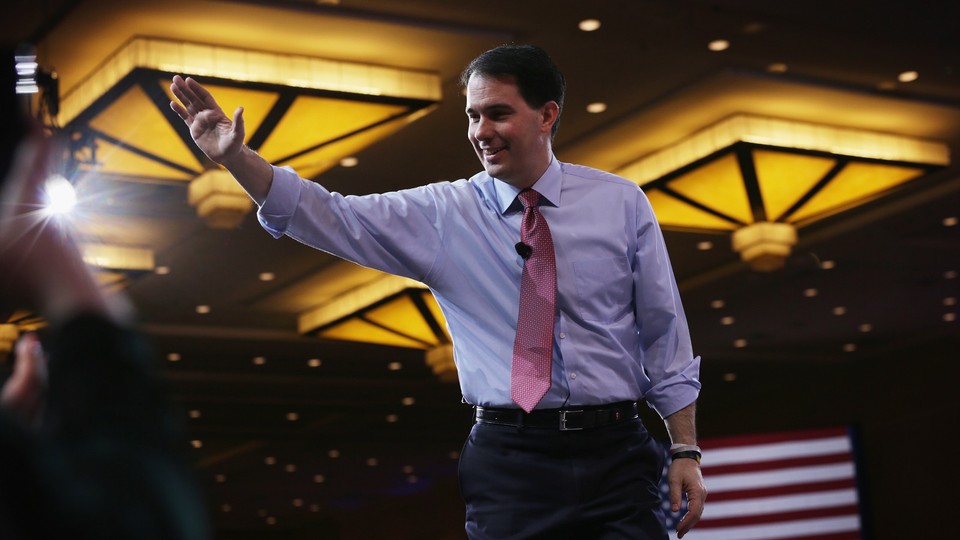 The Supreme Court said Monday that it won't get involved in a lawsuit over Scott Walker's political fundraising.
The Court declined to hear an appeal from Wisconsin Club for Growth, a conservative group that says it is the victim of a political witch hunt by Walker's opponents. The organization was part of a state investigation into whether Walker's campaign illegally coordinated with outside allies during Walker's recall battles in 2011 and 2012.
The high Court's inaction leaves it up to the Wisconsin Supreme Court to decide whether the investigation was improper. A ruling is expected this summer.
The lawsuit stems from the recall campaigns launched against Walker over his aggressive efforts to weaken government employees' unions. Operating largely in secret, prosecutors demanded donor records from Wisconsin Club for Growth and other allies, to determine whether they were coordinating with Walker's campaign in violation of campaign-finance laws.
Prosecutors have said Walker himself was not a target of the investigation, and he is not a party in the legal challenges to it.