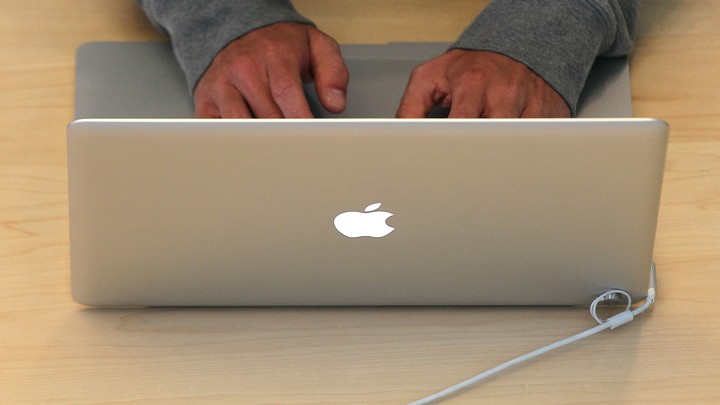 Just months after enacting fiercely controversial net neutrality rules, the Federal Communications Commission is wading into a new political battle by unveiling a plan to subsidize Internet access for millions of poor Americans.
House and Senate Republicans blasted the plan Thursday, warning that it would waste more federal money. The plan from FCC Chairman Tom Wheeler would expand the agency's Lifeline program, derisively referred to as the "Obamaphone" program by Republicans (despite the fact that it was created during the Reagan administration).
Republicans argue that the $1.7 billion program, which currently only subsidizes phone service, has already been plagued by fraud and has been growing out of control.
"Why the FCC wants to expand this program before addressing the regular reports of ongoing fraud is beyond me," said Sen. David Vitter, a Louisiana Republican and longtime critic of the program. "The FCC has failed to manage Lifeline efficiently in its current form, and I cannot support any expansion of a program that has so few safeguards in place to protect the legitimacy of the program and the American taxpayers who pay into it."
FCC officials hoped that their plan might be able to win Republican support. While their plan would allow poor consumers to use Lifeline money towards their Internet bills, it wouldn't necessarily increase the overall size of the program, which is funded through fees on all phone bills.
In fact, the FCC plans to consider whether to cap the size of the program for the first time, something Republican have been pushing for years. So consumers would be allowed to spend their $9.25 monthly subsidy on voice, data, or home Internet access, but the size of that subsidy might not actually increase under the plan. That would keep consumers from having to pay higher government fees on their phone bills.
The agency is also proposing measures to crack down on fraud and abuse. For example, phone companies, which get more funding for enrolling more people, would no longer be in charge of verifying that someone is eligible for the program.
On a conference call with reporters Thursday, FCC officials said they were optimistic that by incorporating Republican ideas designed to save federal money, they could get unanimous support for their plan.
Aides to the two Republican commissioners, Ajit Pai and Michael O'Rielly, were still reviewing the plan Thursday and did not comment.
But Republicans on Capitol Hill aren't waiting to launch their attack.
"Waste, fraud, abuse, and a pervasive lack of accountability have undermined the credibility of the Lifeline program," Senate Commerce Committee Chairman John Thune, a South Dakota Republican, said in a statement. "Americans deserve better than a program falling woefully short of its mission."
Rep. Fred Upton, the chairman of the House Energy and Commerce Committee, and Greg Walden, the chairman of the panel's Communications and Technology Subcommittee, acknowledged that Internet access "creates countless opportunities for individuals and small businesses and is a welcome generator of economic growth and jobs" and said they would support reforming FCC programs to "meet the communications and technology environment of the 21st century."
But, they said, "this proposal misses the mark on the reforms we need."
"Simply expanding the program without ensuring its effectiveness or longevity is the wrong approach if we're going to do right by those who pay for the program, and those who depend on it," the lawmakers said.
Wheeler defended his plan in a blog post Thursday, arguing that helping people get access to high-speed Internet is critical for ensuring that people can apply for jobs, get healthcare, and do schoolwork. "Our nation's enduring promise is opportunity for all, and helping financially struggling Americans access basic communications empowers individuals to pursue new opportunities and build better lives," he wrote.
The five-member commission is scheduled to vote on whether to move forward with the proposal June 18. The agency then would accept public comments for several months before making a final ruling.
We want to hear what you think about this article. Submit a letter to the editor or write to letters@theatlantic.com.