Loretta Lynch Announces Justice Department Probe of Baltimore Police
The investigation will examine whether officers have "engaged in a pattern or practice" of civil rights violations.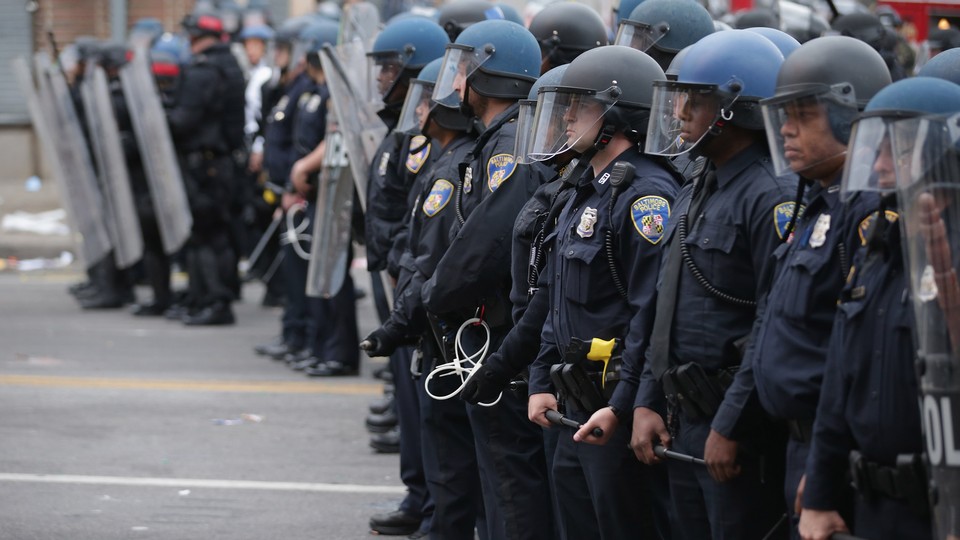 Attorney General Loretta Lynch announced Friday that the Justice Department will investigate the Baltimore Police Department for alleged civil rights violations.
At a press conference Friday morning, Lynch said the investigation will focus on whether the department has "engaged in a pattern or practice" of these alleged abuses "in violation of the Constitution or federal law."
"The investigation will begin immediately and focus on allegations that the Baltimore Police Department officers use excessive force, including deadly force, conduct unlawful searches, seizures, and arrests, and engage in discriminatory policing," Lynch said.
(RELATED: What Happens to Young Baltimoreans Like Freddie Gray?)
In recent weeks, Baltimore has seen both peaceful and violent protests over police brutality and the death of 25-year-old Freddie Gray, who died while in police custody. Lynch's first day in office coincided with one of the most tense protest days, and in her first acts as the attorney general, she dispatched officials from the Justice Department's Civil Rights Division and the office of Community Oriented Policing Services to meet with city officials and community leaders. As of last week, the Civil Rights Division had already begun a review into the police department, and earlier this week Lynch traveled to the city herself.
The Baltimore mayor and other city officials had previously requested the probe, and Lynch noted Friday that the investigation has been "welcomed" by the local fraternal order of police.
She said that if investigators and Civil Rights Division officials find unconstitutional practices or policies in the department, they "will seek a court-enforceable agreement to address the issues."
(RELATED: Photos: Protests in Baltimore)
The new investigation is one of several civil rights investigations launched by the Justice Department in the last year. Lynch's predecessor, Eric Holder, launched a criminal civil rights probe into Gray's death last month. And in 2014, officials began looking into the deaths of Eric Garner in July in Staten Island and Michael Brown in August in Ferguson, Missouri.
Lynch said her department, in particular the Community Oriented Policing Services, plans to work hand in hand with Baltimore officials. She called the Justice Department a "resource" for elected officials and police departments, who "know their cities best."
Lynch had suggested earlier this week that an announcement of the federal probe could be coming. During her testimony Thursday to a Senate Appropriations subcommittee, she said she intended to make a decision soon over whether to investigate allegations that the department "engaged in a pattern or practice of civil rights violations."
Lynch said that issues of distrust between some communities and police go back generations, and she hopes other cities will use the Justice Department's work to help evaluate their own issues. She addressed all of Baltimore during the press conference Tuesday, noting how residents have worked together to clean up the city in the wake of the more destructive protests. She said she is "confident" that both the investigation and efforts to help local communities "will create a stronger, safer, and more united city."