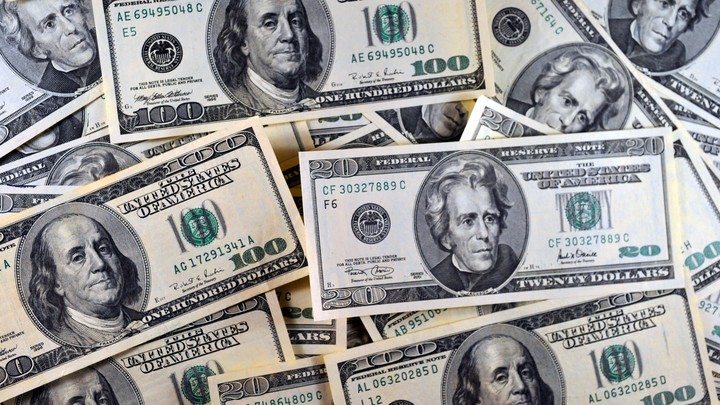 Darin LaHood is raising money for his 2016 reelection campaign. That's unremarkable: Just about every incumbent is stockpiling cash for next November. The difference is, LaHood isn't an incumbent, and if he wants to have a House seat to defend, he has two other elections to win first.
LaHood, an Illinois Republican state senator and son of former Transportation Secretary Ray LaHood, is running in a special House election to replace Rep. Aaron Schock, who resigned in March amid a series of financial scandals. The special primary is in July, with the general election set for September.
But as LaHood goes to donors asking for help, he's asking them to take a double dip: Make the maximum-allowable contribution for his special election, and at the same time shell out the maximum allowable amount for a potential reelection bid in 2016.
(RELATED: Senate Democrats Are Revolting Against Obama's Trade Plan)
Individual donors can't give any more than $2,700 for a single election, so candidates often receive two sets of $2,700 donations: one for the primary and one for the general election. LaHood hopes to double that, scoring the maximum donation for the special primary and special general election, and again for a potential 2016 primary and 2016 general election.
For LaHood and other special-election candidates employing the same tact, the double-request is an attempt to get the most out of their fundraising efforts and, if they win, avoid starting their term at a fundraising deficit—months behind colleagues who've been dialing for dollars all session long.
That a candidate is fundraising for a reelection before having been elected to begin with underscores the extent to which a House member's job security depends on stockpiling large war chests over two-year intervals. But it also opens them up to attacks from rivals.
(RELATED: Handicapping a Democratic Takeover)
LaHood's double-dipping isn't illegal—U.S. law doesn't bar him from fundraising for two elections at the same time, so long as the contributions are separated and used only for the race for which they were pledged.
And among some donors, it's paying off: Shipping-supply magnate Richard Uihlein, who's been called "the Koch of conservative politics in Illinois," gave LaHood $10,800 total—$5,400 for both elections and the maximum legal direct contribution. Two local CEOs also gave $10,800 and $10,000 each, far more than the usual amounts given to candidates. (None of those donors responded to requests for comment.)
LaHood campaign spokeswoman Karen Disharoon said in an emailed statement that the early donations are a good sign. "Conservatives across Illinois back Darin with their time and money because they know he will champion term limits, oppose Common Core, cut spending, and will fight the threat of ISIS and other terrorist groups," she said.
(RELATED: Harry Reid's Parting Gift to Democrats)
A similar fundraising scenario played out leading up to last week's special election for former Republican Rep. Michael Grimm's seat in New York, where Staten Island District Attorney Dan Donovan, a Republican, was a clear favorite. As of mid-April, before the special election had even occurred, Donovan had $65,700 set aside for his 2016 primary race from donors and PACs that already had maxed out on donations for the special election.
Donovan won in a landslide, beating Democratic New York City Councilman Vincent Gentile by 19 percentage points. But it's especially important for him to hit the ground running on fundraising for the 2016 race. He'll likely face a reelection challenge, and this time in an election with a higher turnout that typically leans Democratic, according to Bill Cortese, a Republican consultant and former campaign manager for Grimm.
LaHood has a solid chance to win his election as well. The district is heavily Republican, meaning whichever candidate takes the GOP primary is—barring an unforeseen campaign twist—a near-lock for the seat.
But the candidate's fundraising for the race after the one he's currently running isn't sitting well with his opponent, Breitbart editor Mike Flynn. "It speaks to the assumption of the political class that these seats are theirs whenever they want them," Flynn said. "They don't have to appeal to voters. They just assume they'll be in office."
LaHood has a history in the district: His father represented it before becoming the transportation secretary. Flynn has railed against how the party establishment picked the legacy candidate, and he said the double-dip fundraising looks especially bad in a district whose last representative, Schock, misspent his way right out of office.
We want to hear what you think about this article. Submit a letter to the editor or write to letters@theatlantic.com.
Jack Fitzpatrick is a staff correspondent at National Journal. He has previously written for USA TODAY, NBCNews.com, Slate, The Arizona Republic and other newspapers and websites. He graduated from Arizona State University with a master's degree in mass communication and a bachelor's degree in journalism.