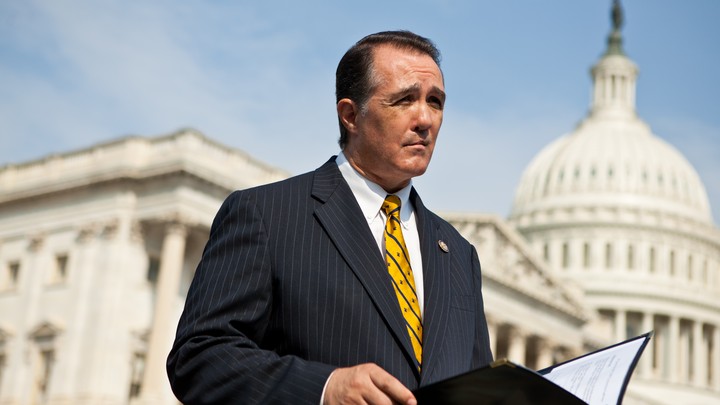 House Republicans will vote this week on a controversial bill to limit late-term abortions, taking a second pass at legislation that was pulled from floor consideration this year over concerns that it was insensitive to women who become pregnant as a result of rape.
At the time, many House women and moderates complained to GOP leaders about a provision requiring women to report the rape to law enforcement officials to be eligible for a late-term abortion. Proponents of the bill, however, argued that without the language, women could falsely claim they were raped in order to get an abortion.
As a compromise, new language that will be revealed as soon as Monday will remove the reporting requirement and replace it with a two-day waiting period. Abortion providers would have to ensure the rape victim receives medical treatment or counseling at least 48 hours prior to performing the procedure a spokesman for Majority Leader Kevin McCarthy.
(RELATED: A Look at Late-Term Abortions, State by State) 
Yet McCarthy's office would not answer Friday whether the language also includes changes that some Congresswomen were seeking on abortions in the case of incest. The original bill only allowed minors who become pregnant through incest to be eligible for a late-term abortion. Rep. Renee Ellmers, who has been outspoken in opposition to the rape reporting requirement, told National Journal last month that she believed the resurrected bill opened up the procedure to women of any age who become pregnant as a result of incest.
If that change is not included in the new bill, it is unclear how it will be received by Ellmers and other members who have been critical of the original measure. Ellmers was not available for comment by press time.
Still, several members lauded the changed legislative text, including Reps. Diane Black, Vicky Hartzler, and the bill's sponsor, Rep. Trent Franks.
"I am so grateful to all who have worked so hard to craft language that will now unite the pro-life base in a positive and effective way," Franks said in a statement. "This proposal is substantially stronger than the original bill, and it places the focus back upon protecting mothers and their innocent little pain-capable babies, from the beginning of the sixth month until birth."
The bill is expected on the House floor Wednesday, coinciding with the two-year anniversary of the conviction of Kermit Gosnell, a Philadelphia doctor was found to have performed scores of illegal late-term abortions under deplorable conditions and killed at least three live-born babies. Two days after his conviction, he was sentenced to life in prison.
To tie into the anniversary, the bill includes provisions dealing with infants born alive during an abortion procedure, an informed consent form for women seeking late-term abortions, and a right of civil action against abortion providers who do not follow the law, as first reported by The Weekly Standard.
We want to hear what you think about this article. Submit a letter to the editor or write to letters@theatlantic.com.
Daniel Newhauser is a staff correspondent for National Journal, where he primarily covers the House of Representatives. He was formerly a House leadership reporter for Roll Call, where he started as an intern in 2010 and quickly earned a slot as a beat reporter.
A native of San Antonio, Texas, Newhauser traveled further West to study journalism at Arizona State University's Walter Cronkite School of Journalism and Mass Communication and write for newspapers including the East Valley Tribune and the Green Valley News & Sun.