The Disturbing Indictment Against Dennis Hastert
The former speaker of the House is charged with lying to federal agents and evading financial reporting requirements, reportedly while attempting to conceal past sexual misconduct.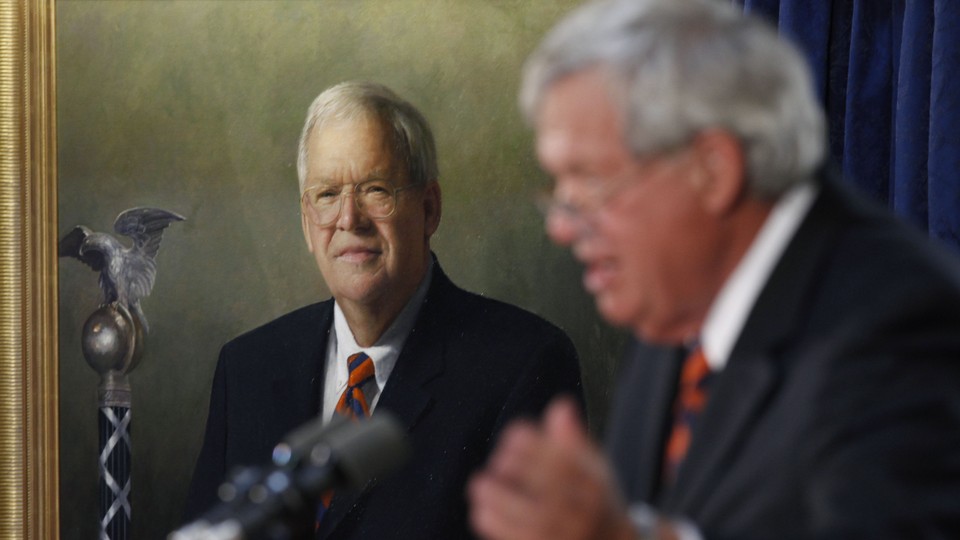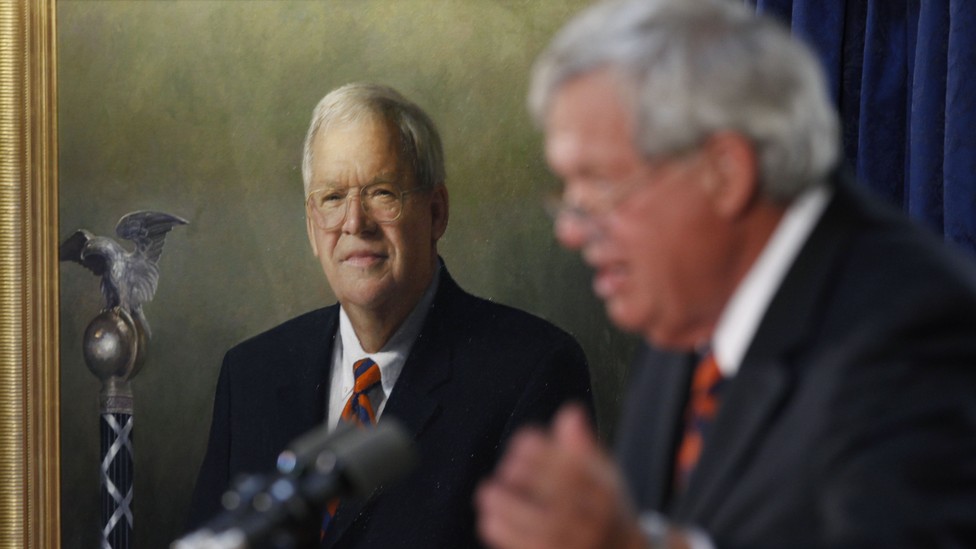 Updated on May 29, 2015, at 4:05 p.m.
Former House Speaker Dennis Hastert has been indicted on charges of lying to FBI agents and evading federal financial-reporting requirements, reportedly while paying a man to cover up past sexual misconduct.
Hastert, an Illinois Republican, was speaker from 1999 to 2007. BuzzFeed's John Stanton notes that there were several high-profile congressional scandals in those years. Illinois is also a notorious hotbed for political corruption, as Roland Burris, Rod Blagojevich, George Ryan, and Jesse Jackson Jr. can attest.
But Hastert's indictment seems to involve a darker story than political corruption. In or about 2010, according to the indictment, Hastert—a former high-school teacher and coach—met with an unnamed individual from Yorkville, Hastert's hometown. They "discussed past misconduct by defendant against Individual A that had occurred years earlier." In effect, Hastert fell victim to blackmail, the indictment alleges: He "agreed to provide Individual A $3.5 million in order to compensate for and conceal his prior misconduct against Individual A." (Since leaving the House, Hastert has become a highly paid lobbyist.)
While Hastert has not made any comment and prosecutors haven't offered any public explanations, the Los Angeles Times and NBC News reported that Friday that Hastert's payments were made to cover up past sexual misconduct with a male. "It was sex,'' a law-enforcement source told the Times, adding that it "occurred years earlier" than his election to public office, a timeframe that aligns with Hastert's stint as a high school teacher and wrestling coach. BuzzFeed reported that a U.S. attorney withheld the details of the "prior misconduct" from the indictment at the request of Hastert's lawyers, and that the prosecutor also considered additional charges against the former speaker tied to a second alleged victim, but decided against pursuing them.
After the 2010 meeting with Individual A, Hastert allegedly began withdrawing cash from his bank accounts to pay to the individual. But federal laws require financial institutions to report transactions greater than $10,000, and Hastert made a series of them. In April 2012, the indictment alleges, employees of Hastert's bank questioned him about the withdrawals, and he promptly reduced his withdrawals to smaller amounts, to escape the requirement. Authorities were already watching, however, and they began investigating Hastert for structuring currency transactions to evade federal requirements—itself a crime.
When FBI agents questioned Hastert about it, he allegedly lied in his response:
Specifically, in response to the agents' question confirming whether the purpose of the withdrawals was to store cash because he did not feel safe with the banking system, as he previously indicated, JOHN DENNIS HASTERT stated: "Yeah ... I kept the cash. That's what I'm doing." Whereas, in truth and in fact, as JOHN DENNIS HASTERT then well knew, this statement was false ...
The indictment does not reveal the identity of the individual with whom Hastert allegedly met. Nor does it identify the misconduct that Hastert was allegedly paying to cover up.  It offers few hints, stating only that "Individual A has been a resident of Yorkville, Illinois and has known defendant JOHN DENNIS HASTERT most of Individual A's life."
The full indictment is here. There's a great deal that's still unclear about the case. Grand juries tend to follow prosecutors' requests to indict, so it's difficult to judge the merits of the case.
Hastert appears to be the first current or former speaker of the House to be indicted. Earlier this month, Democrat Jim Wright of Texas—who resigned amid scandal—died. Newt Gingrich was reprimanded for ethics violations while in office; his later resignation handed Hastert the speaker's gavel. The suggestion of sexual misconduct on Hastert's part has raised eyebrows in part because Hastert oversaw the investigation into Representative Mark Foley, a Florida Republican who resigned in 2006 after revelations that he sent sexually explicit messages and emails to congressional pages. Hastert was accused of dealing too leniently with Foley.