Found at Osama bin Laden's Compound: A Video-Game Guide
And other fascinating artifacts.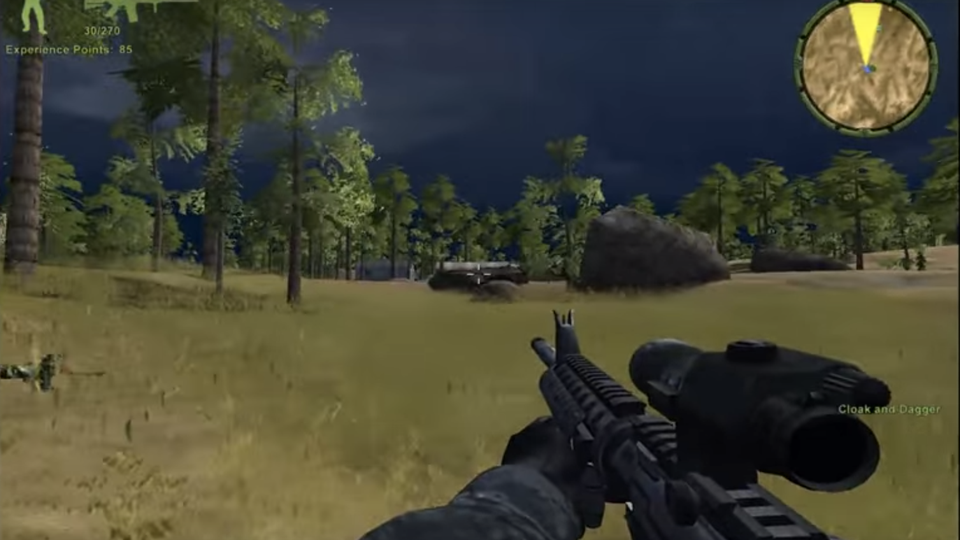 On Wednesday, the Office of the Director of National Intelligence released a trove of newly declassified documents relating to the 2011 Navy SEAL raid in Abbottabad, Pakistan, where Osama bin Laden was found and killed.
The documents list the books, software, letters, and other media found at the compound.
On his reading list: Foreign Policy, Newsweek, Popular Science, Time, and a 2005 Washingtonian profile of John Esposito, a Georgetown University professor of international studies and "one of the nation's leading experts on Islam." A 2005 Los Angeles Times article titled "Is al-Qaeda Just Bush's Boogeyman?" was also part of bin Laden's collection.
Other books include Obama's Wars by famed Washington Post reporter Bob Woodward; a history of U.S.-Vietnamese relations; and Necessary Illusions: Thought Control in Democratic Societies by Noam Chomsky.
Also among the newly disclosed materials: a reference manual for the video game "Delta Force Extreme 2." The documents also reveal the compound had a video-game guide from GameSpot, though the National Intelligence Office notes the video-game materials were probably used by compound residents other than bin Laden.
The timing of the office's release may be strategic. The investigative reporter Seymour Hersh—who broke the story of the My Lai massacre during the Vietnam War—recently penned a report in London Review of Books claiming that much of the story the U.S. government told about how bin Laden was killed was fabricated.
A collection of bin Laden's letters to family, as well as to other governments, were also released Wednesday. They reveal his thoughts on world events that occurred while he was in hiding.
A letter to an "Atiyah," from bin Laden, concerns the Arab Spring revolutions.
I am sure that you are following up on the news media on the events taking place; the downfall of the Tunisian tyrant, the revolutions taking place in Egypt, Yemen, Libya, Oman, and the protest marches in Algeria, Morocco, Jordan, and Lebanon. ...

We also note that Egypt is the most important country, and the fall of its regime will lead to the fall of the rest of the region's tyrants, and the existing international situation doesn't allow the West to support (Mubarak), and the West's position toward the Libyan revolution is a weak one.
In a message to Muslims following a State of the Union address by President George W. Bush, bin Laden wrote that the speech was full of "lies and misguidance."
We want to remind the whole world and the American people, who are led behind this lying crusader-president, and recall a number of crystal-clear facts, that even Bush and his lies cannot hide. The first thing we would like to remind Crusader Bush is that his forces do not spread freedom or security, but oppression and fear, and install corrupt rulers who are protected by his forces, who plan and show them how to brutalize and scavenge their people, while allowing them to inherit their powers from tyrant to descendant tyrant.
In one document outlining al-Qaida's "franchise" strategy uncovered at bin Laden's compound, senior al-Qaida operative Abu-Salih Al Somali encourages Muslims all over the world to engage in terrorist acts, such as poisoning food on supermarket shelves with "a few grams of cyanide" or engineering homemade explosives.
"Contrary to what the Western media keeps on signaling in their media, terror franchises and task forces DO NOT need nuclear bombs or radioactive material (even though it would be nice to have) to achieve their goal!" Al Somali says in the document.
At the very least, these artifacts give an idea of where the world's most-infamous terrorist was drawing his inspiration. At the most, they give a more human portrayal of one of the most inhumane figures in recent history.
---
Emma Roller contributed to this article